"Tim" Robbins
is an American actor, screenwriter, director, producer, activist and musician. October 16, 1958 (age 57), West Covina, CA.
October SIXTEENTH the Day of ESSENTIAL JUDGMENT
: The theme of judgment is a central focus in the lives of October 16 people. They are often found pondering decisions, either professional or personal. Being able to size up a situation and grasp the essence of it seems to come naturally to them. They are not overly "judgmental" people, in the sense of having preconceived ideas or prejudices, demanding adherence to their
personal
morality or being unaccepting or closed. On the contrary, those born on this day are generally quite liberal and available for all sorts of new ideas and discussion. Their judgment of things around them is more of an objective evaluation, i.e., being able to assess someone or something's worth or utility in real terms.
Strengths:

Discriminating, Practical, Fair
Weaknesses:

Prickly, Defensive, Difficult
ADVICE:
Test yourself. Find out what really works and throw the rest away. Give yourself shape and definition. Remember to leave people to their own devices. Don't deprive them of what they need in the name of reason.
BORN ON THIS DAY
:
Angela Lansbury
(actress),
Eugene O'Neill, William O. Douglas (Supreme Court justice), Noah Webster, David Ben Gurion, Tim
Robbins
(film actor), Suzanne Summers, Charles Colson,
David Ben-Gurion;
Source:
The Secret Language of Birthdays
Gary Goldschneider & Joost Elffers.
MEDITATION:

Trust someone not for what they say, but because, like a bridge, you can venture out on them without fear of collapse.
Clubs -

Mind - Communication – Intelligence
6 of Clubs -

The Messenger
Karma for 6 of Clubs -

Cultivation of In

tuitio

n
SIX
of Clubs: The Card of HIGHER PURPOSE
: This card is also known as the psychic card and it is surprising to see how few of the people of these birth dates are aware of their gift. The Six of Clubs means responsibility to truth. These people must learn to find a system of truth that they can believe in and live their life by. Once attained, there is no limit to how much good these people can do in the world. Those who have not yet found their path can be the biggest worriers and procrastinators of all the cards in the deck. They have a responsibility to maintain inner balance and peaceful communications with those in their lives. They often attain financial affluence and have inherent protection over their lives. Love is important to them. The women make good wives and mothers while the men are often dominated by a woman. Once they tap into their hidden reserves and their natural intuition is recognized, they find their lives guided and protected from the highest sources possible.
Your

Karma Cards

are the:
Eight of Spades
- You owe something to this person and they reflect you in some way.
Two of Diamonds
- This person owes you and you are their mirror in some way.
SIX
of Clubs
BIRTHDAYS
: March 30 (Aries), April 28 (Taurus), May 26 (Gemini), June 24 (Cancer), July 22 (Cancer), August 20 (Leo), September 18 (Virgo),
October 16 (Libra)
, November 14 (Scorpio), December 12 (Sagittarius);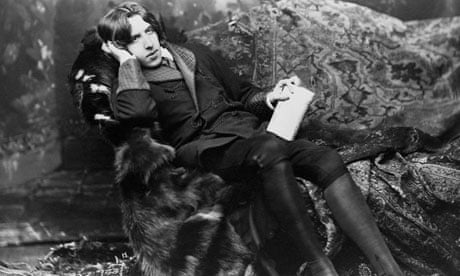 FAMOUS SIX
of Clubs
Oscar Wilde
was an Irish playwright, novelist, essayist, and poet. After writing in different forms throughout the 1880s, he became one of London's most popular playwrights in the early 1890s.
October 16, 1854, Dublin, Republic of Ireland.
FAMOUS SIX
of Clubs
: Celine Dion, Vincent Van Gogh, Jessica Alba, Jay Leno,

Saddam Hussein,

Harper Lee, John Wayne, Jack Dempsey, William Dafoe, Robert Plant, Lance Armstrong, Ben Carson, John Mayer, Noah Webster, Travis Barker, Prince Charles, Frank Sinatra,
Oscar Wilde
, Edward Munch;
Source:
Robert Camp's Love Cards
www.7thunders.com
SIX of Clubs:

This is the "Messenger's Card". However, there are many 6 of Clubs who are unwilling to take the time or trouble to develop their greatest gift - the gift of intuition. All Six of Clubs feel an obligation toward duty and they take their responsibilities seriously. Trouble is, the 6 of Clubs also symbolize inertia and easy-going lethargy. Hence many people born with Six of Clubs karma find it difficult to gain enough momentum to get up to speed and fulfill their lofty dreams. On the plus side, when a Six of Clubs does manage to overcome this karma, they have the unique ability to stay with a project, circumstance, or relationship until all obstacles are overcome. Peace of mind is very important to all 6 of Clubs people, and they will make many sacrifices to attain that peace. All 6's are worriers and the 6 of Clubs is no exception. They worry about doing less than is expected of them; they worry about not being able to fully commercialize their talents - and most of all, they worry about the happiness and progress of their loved ones. Their intuitive faculties are truly second to none if only they learn to live by their intuitive gifts!
http://www.metasymbology.com/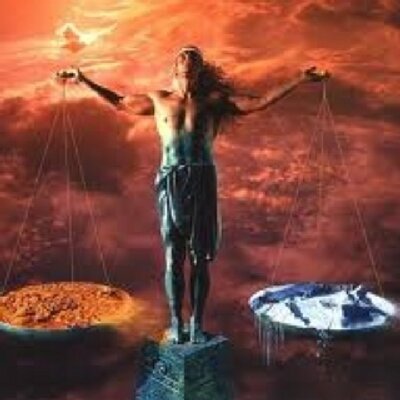 LIBRA III - The Week of THEATER October 11-18:

If "all the world's a stage," as Shakespeare wrote, then Libra III's are some of the finest players upon it. Acting out the drama of their own lives in everyday affairs is a specialty of those born in this week. Libra III's know the value of image in their professional lives and spend a lot of time working on how they present themselves to the world. Their detachment, even coolness, may sometimes irritate or infuriate those around them, but it is misleading; if they seem to lack affect, this is usually a result of a studied and rigorous training they put themselves through. Libra III's are actually very emotional people.
Strengths:

WORLDLY - HARD-DRIVING - KNOWLEDGEABLE
Weaknesses:

UNHEEDING - BLAMING - OVERCONFIDENT
Advice:
Beware of making promises you can't keep. Consider carefully the possible repercussions of your actions. Sometimes it is necessary to play at a part but don't kid yourself in the process. Be more considerate of the feelings of others; devote sufficient time and patience to emotional matters.
LIBRA III NOTABLE Eugene O'Neill was an American playwright and Nobel laureate in Literature. His poetically titled plays were among the first to introduce into American drama techniques of realism earlier ... October 16, 1888, Times Square, NYC, NY.
LIBRA III NOTABLES:
Luciano Pavarotti,
Lee Harvey Oswald,
Margaret
Thatcher
, Eugene O'Neill, Eleanor Roosevelt, Oscar Wilde, Martins Navratilova, Pierre Trudeau, Chuck Berry, Lenny Bruce,
Source:
The Secret Language of Relationships
Gary Goldschneider & Joost Elffers.