Hillary Rodham Clinton
is an American politician who served as the 67th United States Secretary of State under President Barack Obama from 2009 to 2013. October 26, 1947 (age 67), Chicago, IL.
October TWENTY-SIXTH the Day of ORGANIZATIONAL COHESION

: Those born on October 26 have a talent for reforming and running all sorts of organizations, whether clubs, athletic teams, church groups, businesses or even larger political units. Usually filling a leadership role or at the very least an important advisory position, those born on this day have a knack for welding together a smoothly operating unit. Although quite capable of acting on their own, they really shine when engaged in projects with colleagues and co-workers. Usually October 26 people find a way to put their personal mark on any such endeavor, while still placing the good of the group before all else. They are not, however, fond of sacrificing their private goals or desires and may therefore seek situations where their own personal success is intimately entwined with the fortune of the group.
STRENGTHS:

Group-Conscious, Financially Astute, Organized
WEAKNESSES:

Dour, Repressive, Rigid
ADVICE

:

Find the middle ground between dissipation and asceticism. Don't expect too much of others or yourself; only so much is possible - not more. Keep before you a clear vision of who you wish to be and don't stray too far from that image.
BORN ON THIS DAY

: Francois Mitterand,
Evo Morales,
Hillary Clinton
, Reza Pahlavi, Mahalia Jackson, Jackie Coogan, Sid Gillman, Lu Jia Xi (Chinese Workers Party Chairman), John S. Knight (newspaper magnate), Pat Sajak;
Source:
The Secret Language of Birthdays
Gary Goldschneider & Joost Elffers
MEDITATION:

The shadow side of the personality can only be ignored for so long.
Hearts -

Emotions - Relationships - Love
9 of Hearts -

Disappointment in Love
Karma for the 9 of Hearts -

Impersonal Love
NINE
of Hearts: The GIVER of LOVE Card
: This is a card of great fulfillment, great loss, or both. This card, and its karma card, the Seven of Diamonds, are both spiritual numbers and the fulfillment that comes is rarely personal until all personal desires are set aside and in their proper place. This is the double Saturn card - these people cannot deviate from what is true and "right" without swift, and sometimes bitter, rebuke. All nines have come to settle affairs and debts from the past, to pay what they owe and move on. For the Nine of Hearts, there will be some completions or endings of key relationships that mark their completion of certain "soul chapters". If these endings are resisted, they will turn to disappointment and loss. Their life path is full of spiritual lessons. Those that heed the call and adhere to higher values will have seemingly blessed lives, while those who give into their fears and escapist tendencies will suffer greatly. They are givers, endowed with great minds and hearts to share with the world.
Your

Karma Cards

are the:
Seven of Diamonds
- This card is your cosmic twin and the one with whom you share the strongest karmic link.
Ace of Clubs
,
Two of Hearts
,
King of Spades
,
Jack of Hearts
,
Eight of Clubs
- You are also connected to these cards and will often find one or more of them in your life. You all share a somewhat 'fixed' nature.
NINE
of Hearts
BIRTHDAYS
: August 30 (Virgo), September 28 (Libra),
October 26 (Scorpio)
,
November 24 (Sagittarius), December 22 (Capricorn);
FAMOUS
NINE
of Hearts
Warren Buffett
is an American business magnate, investor and philanthropist. He is the most successful investor of the 20th century.

August 30, 1930 (age 88), Omaha, NE.
FAMOUS NINE
of Hearts:

Cameron Diaz,
Mahalia Jackson
,
Michael Michele,
Peggy Lipton, Warren Buffett

,

Hilary Duff, Mira Sorvino, Naomi Watts, Brigitte Bardot, Marcello Mastroianni, Hillary Clinton, Bob Hoskins, Katherine Heigl, William F. Buckley Jr., Diane Sawyer, Lady Bird Johnson;
Source:
Robert Camp's Love Cards
www.7thunders.com
NINE of Hearts (Cups) in Tarot
NINE of Hearts

: This has been called the "Wish Card" and for all 9 of Hearts, there is an intimate connection between the wish for money and the wish for love. Money may come, or love may come, but the two never seem to work together for any length of time! 9 of Hearts people are not weak people. If they were, they could not handle the difficult life pattern of their Cards. They have a lot of tolerance and always strive to understand what's going on. Nine of Hearts people have a tendency to worry too much about what other people think. They need to cultivate the art of discrimination and learn the difference between what's really important and what isn't. If they can do this, and take the higher road, their personal disappointments in life will be much less frequent! If you are a 9 of Hearts, you must learn to love your neighbor as yourself - and don't forget that he lives all over the world!
http://www.metasymbology.com/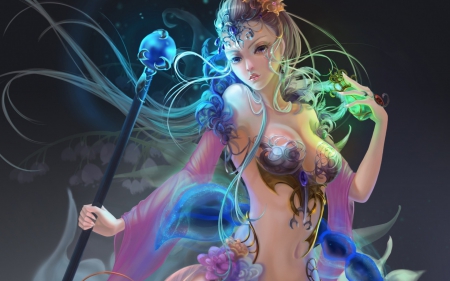 SCORPIO I - The Week of INTENSITY October 26 - November 2

: Scorpio I's are demanding personalities, who have few equals in attention to detail and applying their powers of concentration to the task at hand. Those born in the Week of Intensity are extremely discriminating, possibly to the point of being judgmental. Particularly in matters of fairness and ethics, they are likely to evaluate people more for their motives than for their actions and sternly pass sentence on those they see as transgressing the bounds of morality. They can be equally strict themselves, however, and are highly prone to guilt over wayward thoughts and deeds. Thus their conscience is always powerfully at work. Getting the job done is important to them, but the way in which it is done has top priority. Even the mildest of those born in this week have more than a touch of the performer in them. Their virtuoso energies are often the outward manifestation of a needy side - a craving for approval and affection from their families and friends.
SCORPIO I: Strengths:

TRUTHFUL - DISCERNING - SINGLE-MINDED
Weaknesses:

HURTFUL - STERN - SELF-DESTRUCTIVE
SCORPIO I
Notable
Marie Antoinette
, born an Archduchess of Austria, was Dauphine of France from 1770 to 1774 and Queen of France and Navarre from 1774 to 1792. She was the fifteenth and penultimate child of Francis I, Holy Roman Emperor and Empress Maria Theresa.
November 2, 1755,
Hofburg Palace, Vienna, Austria.
SCORPIO I
Notables

: Bill Gates,
Jackie Coogan
,
Dylan Thomas, Hillary Rodham Clinton,
,
Erasmus, Francois Mitterrand, Christopher Columbus, Teddy Roosevelt, Daniel Boone, Francis Bacon,
Marie Antionette
.
Source:
The Secret Language of Relationships
Gary Goldschneider & Joost Elffers.
ADVICE

:

Supply the same constancy you expect from others, but also be less hard on yourself when it comes to mistakes. If at all possible, try to both forgive and forget. Leave excess baggage behind - the injuries of the past can be to heavy for anyone to bear, even you.
Karma for the 9 of Hearts -
Impersonal Love