John Lennon
MBE was an English singer and songwriter who rose to worldwide fame as a co-founder of the band the Beatles, the most commercially successful band in the history of popular music.

October 9, 1940, Liverpool, UK.
October Ninth the Day of PENETRATING GAZE

: Those born on October 9 have the ability to see into the lives and events of those around them with an accurate, critical eye. Yet they are primarily heart rather than head people, with an appreciation of human qualities that is very great. They themselves can be extremely attractive, exerting a strong magnetism on those they meet. Their intuition about others is often right on, but they have a big blind spot when it comes to themselves, particularly when thrown off their balance in an emotional encounter.
STRENGTHS:

Multi-Talented, Observant, Inspirational
WEAKNESSES:

Myopic, Unraveled, Complacent
ADVICE

:

Develop your willpower. Do not be so anxious to please. Take your blinders off and make some hard choices. Never sell your soul or throw away what is most valuable in yourself; you will be happiest when you guard your dreams.
BORN ON THIS DAY
:
Alfred Dreyfus
,
Miguel de Cervantes de Saavedra
(Don Quixote),
John Lennon
,
E. Howard Hunt, Steve Rodney McQueen;
Source: The Secret Language of Birthdays Gary Goldschneider & Joost Elffers.
MEDITATION:

I saw a boat slowly cutting its way through a frozen river and at the same moment a friend said, "Love breaks the ice."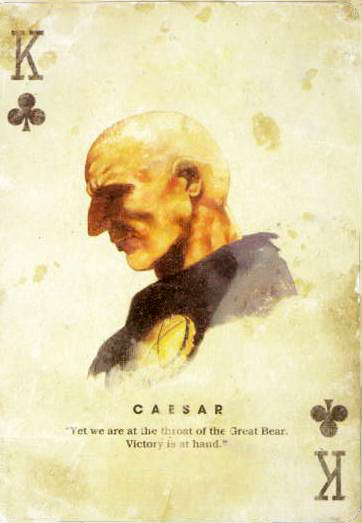 Clubs -

Mind - Communication – Intelligence
King of Clubs -

Maturity in Knowledge
Karma for the King of Clubs –

Frivolity
KING
of Clubs: The KING of KNOWLEDGE and MASTER of DISTINCTIONS
: Sitting atop the suit of knowledge, the King of Clubs has everything needed to be an authority in any area they choose. These people have a direct line to knowledge accumulated from many past lives. Rarely do they live their life by any doctrine or philosophy other than their own. The well that feeds their minds is inexhaustible and from a high source. These are the people who live by inexhaustible and from a high source. These are the people who live by their own truth. They can be found in all types of professions, usually in positions of responsibility, always respected in whatever capacity they are engaged. They have many opportunities for marriage. Relationships and partnerships are important to them. However, they also need a certain amount of personal freedom and for many, this is more important than a marriage. They seem to do their best work with a partner, and most King of Clubs are destined to be in partnership. This is the most psychic card in the deck - so much so that their intuitive approach to life is second nature.
Your

Karma Cards

are the:
Two of Spades
- You owe something to this person and they reflect you in some way.
Eight of Spades
- This person owes you and you are their mirror in some way.
KING
of Clubs
BIRTHDAYS
: January 27 (Aquarius), February 25 (Pisces), March 23 (Aries), April 21 (Aries or Taurus), May 19 (Taurus), June 17 (Gemini), July 15 (Cancer), August 13 (Leo), September 11 (Virgo),
October 9 (Libra)
, November 7 (Scorpio), December 5 (Sagittarius);
FAMOUS KING
of Clubs David Cameron is a British politician who has served as the Prime Minister of the United Kingdom since 2010, as Leader of the Conservative Party since 2005 and as the Member of Parliament for Witney since 2001. October 9, 1966 (age 49), London, UK.
FAMOUS
KING
of Clubs:

Mozart, Lewis Carroll,
Malcolm X
,
George Harrison, Adelle Davis, Chaka Khan, Joan Crawford, Catherine the Great, Venus Williams,
David Cameron
, Forest Whitaker, Fidel Castro, Moby, Sharon Osbourne, Joni Mitchell, Frankie Muniz, Walt Disney.
Source:
Robert Camp's Love Cards
www.7thunders.com
KING of Clubs

: Wonderfully creative and very fast learners, even the careless and negative Kings of Clubs have keen intelligence and insight. King of Clubs are also known as emotional idealists and need to be careful they don't scatter their forces due to emotional disturbances or problems within the family. Both sexes have strong family ties and they tend to make excellent parents. They are often willing to make sacrifices to provide for their children. In particular, for their children's education. The King of Clubs rarely lacks money and they usually make it by being in business for themselves. These people make excellent lawyers - especially for corporations - and trustees for estates.
http://www.metasymbology.com/
LIBRA II - The Week of SOCIETY October 3 - 10

: The paradox about those born in this week is that although their social skills are highly developed, they may really be loners by nature. Their knowledge of current events, fashions and matters concerning lifestyle is impressive, and family and friends usually consult them as to the choice of materials or methods to get the job done in the most tasteful way possible. Constantly in demand, LIBRA II's often have difficulty finding time for themselves, and at some point must learn how to limit the time and energy they are prepared to give.
Strengths:

UP-TO-DATE - FAIR - INSIGHTFUL
Weaknesses:

COMPLACENT - SEVERE - SELF-DECEIVING
LIBRA II
Notable
Miguel de
Cervantes
,
often simply called Cervantes, was a Spanish novelist, poet, and playwright. October 9, 1547, Alcala de Henares, Spain.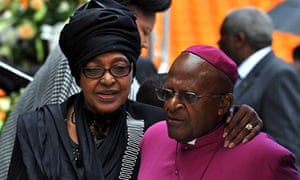 LIBRA II

Notables

: John Lennon,
Desmond Tutu
,
Rev. Jesse Jackson, Susan Sarandon, Buster Keaton, Vaclav Havel, Harold Pintor, Helen Hayes, Yo-Yo Ma, Sigorurney Weaver,
Miguel de Cervantes de Saavedra (Don Quixote),
Giuseppe Verdi;
Source:
The Secret Language of Relationships
Gary Goldschneider & Joost Elffers.
ADVICE

:

Try to find your true heart's desire. Once you have found it, remember to show you really care. Don't always give things away - hold on to what is most valuable in
yourself
. Learn to limit your explorations of interesting but distracting subjects that can sidetrack you from your main purpose. Make some hard choices, but preserve your dreams and visions.
Karma for the King of Clubs –

Frivolity