Alfred Charles
"Al" Sharpton
Jr
.
is an American Baptist minister, civil rights activist, television/radio talk show host and a trusted White House adviser who, according to 60 Minutes, has become President Barack Obama's "go-to black leader." October 3, 1954 (age 60), Brownsville, NYC, NY.
October THIRD the Day of the TRENDSETTERS
: Those born on October 3 have their antennae out for social trends developing around them. They are not only adept at being fashionable but perhaps at setting fashion as well, at least within their social circle. They are very happy to have up-to-date-clothes, houses, cars, as well as ideas, and wish to be modern in every sense of the word. Yet they also have a sense of tradition and
where
they fit into it, which is the underpinning for their success.
ADVICE

:

Don't neglect your spiritual development in a rush to keep with the times. Seek those abiding principles by which you can live your life, and concentrate more on your personal development. Don't get lured off the path. All that glitters is not gold.
Strengths:

SOCIALLY-AWARE-UP-TO-DATE-INTENSE
Weaknesses:

DISTRACTED-PRETENTIOUS-EXHIBITIONIST
Born On This Day
:
James Herriot
.
Thomas Wolfe (Look Homeward Angel), Al Sharpton, Chubby Checker, Emily Post, Gore Vidal, Jack LaLanne, Gertrude Berg.
Source:
The Secret Language of Birthdays
Gary Goldschneider & Joost Elffers.
MEDITATION:

Is the intent of clothing to hide or to reveal.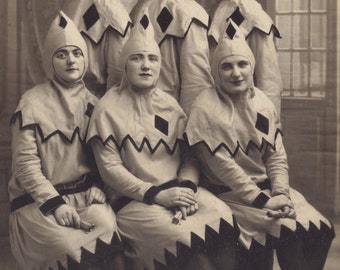 Diamonds -

Values - Security – Dharma
6 of Diamonds -

Completion of Obligations
Karma for the 6 of Diamonds -

True Worth
SIX
of Diamonds: The Card of FINANCIAL RESPONSIBILITY
:
The number six implies responsibility and diamonds relates to finances. Six of Diamonds people are keenly aware of debts and their repayment. Like all sixes they receive exactly what they put out. They may fall into slumps as a result of their inertia so they need to remember to prod themselves into action. Once they get going, they can attain most anything they anything they desire. There is protection for them in work and action, not in waiting for the lottery. Relationships: Underneath the tough exterior of the 6d lies a person who is having a difficult time meeting their needs for affection. There are often deep fears of abandonment that underlie much of what they do in their personal relationships. Until those fears are dealt with directly, they can have a hard time understanding the repeated failures that make up their love life. There is protection in work and action.
On a deeper level, the

Six of Diamonds

is here to settle karmic debts from past lives. Finances can go from one extreme to the other in this process. If they accept what they inwardly know, they will always be happy whatever the circumstances in their life. If they have discovered their special mission in life, they will not worry about how much money they have. These people make great teachers. They are givers and can be entrusted with great responsibility. What they have to give is a clear knowledge of values and discrimination.
Your

Karma Cards

are the:
Nine of Clubs
- You owe something to this person and they reflect you in some way.
Three of Spades
- This person owes you and you are their mirror in some way.
SIX
of Diamonds
BIRTHDAYS
: January 21 (Cancer-Aquarius), February 19 (Aquarius-Pisces), March 17 (Pisces), April 15 (Aries), May 13 (Taurus), June 11 (Gemini), July 9 (Cancer), August 7 (Leo), September 5 (Virgo),
October 3 (Libra),
November 1 (Scorpio);
FAMOUS
SIX
of Diamonds:
Leonardo
da Vinci
,
was an Italian polymath whose areas of interest included invention, painting, sculpting, architecture, science, music, mathematics... April 15, 1452, Vinci, Italy.
FAMOUS SIX
of Diamonds:
Kurt Russell,
Baby Spice, Geena Davis, Seal, Marquex Hemingway, Jeff Daniels, Rudolf Nureyev, Leonardo da Vinci, Stevie Wonder, Shia LaBeouf, Jacques Cousteau, Courtney Love, O.J. Simpson, Charlize Theron, David Duchovny, Rose McGowan, Jesse James, Ashlee Simpson;
Source:
Robert Camp's Love Cards
www.7thunders.com
SIX of Diamonds in Tarot
SIX of Diamonds

symbolizes the need for understanding VALUE. A very successful and satisfactory life can be built for the Six of Diamonds when money is not made the sole objective. The acquisition of knowledge is not easy for the Six of Diamonds; there are obstacles and frustrations for them. There may be difficulty in acquiring an education in early life -- or there may be unwillingness to bother with it on their own part. Money, however, is vital to the people born under this card. Often times they want to begin earning it even before they know where, or how! The women of this Card should strive not to depend on their personalities for success, and the men not seek a wealthy marriage to promote their own objectives. For both men and woman Six of Diamonds, finances tend to go to extremes and remain in one state for a long time -- either way up, or way down.
http://www.metasymbology.com/
LIBRA II - The Week of SOCIETY October 3 - 10

: The paradox about those born in this week is that although their social skills are highly developed, they may really be loners by nature. Their knowledge of current events, fashions and matters concerning lifestyle is impressive, and family and friends usually consult them as to the choice of materials or methods to get the job done in the most tasteful way possible. Constantly in demand, LIBRA II's often have difficulty finding time for themselves, and at some point must learn how to limit the time and energy they are prepared to give.
Strengths:

UP-TO-DATE - FAIR - INSIGHTFUL
Weaknesses:

COMPLACENT - SEVERE - SELF-DECEIVING
LIBRA II
Notable
John Lennon
MBE was an English singer and songwriter who rose to worldwide fame as a co-founder of the band the Beatles, the most commercially successful band in the history of popular music.

October 9, 1940, Liverpool, UK.
LIBRA II
Notables
: John Lennon, Rev. Jesse Jackson,
Susan Sarandon
, Buster Keaton, Desmond Tutu, Vaclav Havel, Harold Pintor, Helen Hayes, Yo-Yo Ma, Sigorurney Weaver, Giuseppe Verdi;
Source:
The Secret Language of Relationships
Gary Goldschneider & Joost Elffers.
ADVICE
:
Try to find your true heart's desire. Once you have found it, remember to show you really care. Don't always give things away - hold on to what is most valuable in
yourself
. Learn to limit your explorations of interesting but distracting subjects that can sidetrack you from your main purpose. Make some hard choices, but preserve your dreams and visions.
Karma for the 6 of Diamonds -
True Worth