George
"Spanky" McFarland
was an American actor most famous for his appearances as a child in the Our Gang series of short-subject comedies of the 1930s and 1940s. The Our Gang shorts were later syndicated to television as The Little Rascals. October 2, 1928, Denison, TX.
October SECOND the Day of VERBAL ACUITY
: Those born on October 2 don't mince words. They are usually very candid about their opinions and rarely leave much to doubt when it comes to expressing where they stand on a
given
subject. One is generally more impressed by their reserve, however, and by their skill in framing concise, pointed and witty remarks. Those born on this day do not have to get angry or even emotionally upset to let you know how they feel.
STRENGTHS:

Witty, Charming, Attractive
WEAKNESSES:

Cutting, Repressed, Fearful
ADVICE

:

Don't hide behind your public persona. Allow others to see you as you really are. Work to lessen fear, and cultivate self-confidence. Find the right balance in expressing negativity. Your bark may indeed be a bite. Let others into your life.
BORN ON THIS DAY

: Mohandes Ghandi,
Johnnie Cochran,
Groucho Marx, Nat Turner, Graham Greene, Sting, Cordell Hull,
Kelly Ripa,
Donna Karan, Bud Abbott, Spanky McFarland, Rex Reed;
Source:
The Secret Language of Birthdays
Gary Goldschneider & Joost Elffers.
MEDITATION:
Silence can be more powerful than speech, not as a weapon, but as
a means
of quieting the mind and reaching the Self.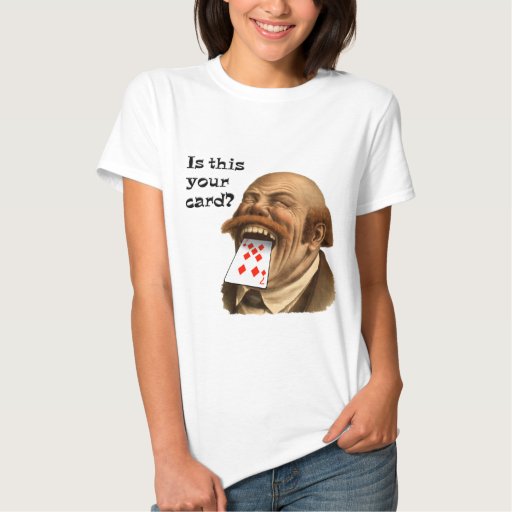 Diamonds -

Values - Security – Dharma
7 of Diamonds -

Conflict between Spirit and Matter
Karma -

Harmonization of Money and Love
SEVEN
of Diamonds: The MILLIONAIRE'S Card
By suit, the Seven of Diamonds is always connected with finances. As a spiritual number, they must maintain a non-attached attitude about money or there will be continuous problems in this area. Once they put money in its proper place however, they often attain or inherit great wealth. Regardless, many of their life lessons will come through this avenue. The other avenue other avenue is their close relationships. Family, lovers and friends are all very important to the Seven of Diamonds person. They have close ties, for better or worse, with their family and share in their trials. They are usually restless, making frequent changes in either occupation or location. Their love life usually entails sacrifice and disappointment until they learn to let others go and be as they are. In their spiritual studies they find inner satisfaction and validation for their own intuition. Once on the path, everything in their life is put into proper perspective and they can excel in any chosen field.
Your

Karma Cards

are the:
Nine of Hearts
- This card is your cosmic twin and the one with whom you share the strongest karmic link.
Ace of Clubs, Two of Hearts, King of Spades, Jack of Hearts, Eight of Clubs
- You are also connected to these cards and will often find one or more of them in your life. You all share a somewhat 'fixed' nature.
SEVEN
of Diamonds
BIRTHDAYS
: January 20 (Capricorn/Aquarius), February 18 (Aquarius/Pisces), March 16 (Pisces), April 14 (Aries), May 12(Taurus), June 10 (Gemini), July 8 (Cancer), August 6 (Leo), September 4 (Virgo),
October 2 (Libra)
;
FAMOUS
SEVEN
of Diamonds
Lucille Ball
was an American actress, comedian, model, film studio executive, and TV producer. She was the star of the sitcoms I Love Lucy, The Lucy–Desi Comedy Hour, The Lucy Show, Here's Lucy, and Life with Lucy. August 6, 1911, Jamestown, NY.
FAMOUS
SEVEN
of Diamonds:
John Travolta,
Rob Bourdon, George Burns, Matt Dillon, Flavor Flav, Jerry Lewis, Sarah Michelle Gellar, Tony Hawk, Stephen Baldwin, James Madison, Elizabeth Hurley, Kevin Bacon, John D. Rockefeller, Andy Warhol, Lucille Ball, Jon Benet Ramsey, Beyonce Knowles, Sting;
Source:
Robert Camp's Love Cards
www.7thunders.com
SEVEN of Diamonds in Tarot
The 7 of Diamonds

is a card necessarily associated with money - for good or ill, little or much. It is a card of power and accomplishment. And for those who have not acquired a sense of value, it is known as the Card of "Wine, Women and Song" The lives of Seven of Diamonds people seem to follow cycles of 5 or 7 years; changes are often violent, always sudden. There is a great love of home for all 7 of Diamonds, but they may have to wait for it, as their early life is filled with many changes. The Seven of Diamonds is one of the "swing cards", exchanging places with the 9 of Hearts every other year. This symbolizes a challenge in balancing love with money. When their love life is running smoothly, the need for earning money becomes the priority - and when there is wealth, the stability of their home life tends to suffer!
http://www.metasymbology.com/
LIBRA I: The Week of the PERFECTIONIST Sep 25 - Oct 2

: LIBRA I's are often highly attractive personalities, yet they are not overly social ones. This can create problems for them, for although they have a great need for the limelight, they have a greater need to spend time alone. Many born in this week are not really cut out for public life at all, and some of them may give up a socially oriented career to spend more time on personal, private, anonymous enterprises. Indeed it's not uncommon for those born in this week to work a quite ordinary job, while devoting their real interest and energy to hobbies or other part-time endeavors.
Strengths:

Attractive - Exacting - Cool
Weaknesses:

Indecisive - Scathing - Repressed;
LIBRA I
NOTABLE
Gordon Matthew Thomas Sumner CBE, known as
Sting,
is an English singer, songwriter, and actor. He was the principal songwriter, lead singer, and bassist for the new wave rock band the Police from 1977 to 1985, and launched a solo career in 1986.
October 2, 1951 (age 67 years), Wallsend, UK.
LIBRA I
NOTABLES

: Brigitte Bardot,
Kelly Ripa
,
William Faulkner
,
George Gershwin, Anita Ekberg, Sting, Jimmy Carter, Mahatma Ghandi, Truman Capote, Groucho Marx, Jerry Lee Lewis, Ed Sullivan, Bryant Gumbel, Gwyneth Paltrow, Heather Locklear, Michael Douglas, Christopher Reeve, Julie London.
Source:
The Secret Language of Relationships
Gary Goldschneider & Joost Elffers.
Advice

:

Cultivate self-confidence. Beware of being too aggressive in your criticism of others - your bark can bite. Be consistent in your stance. Fight the impulse to procrastinate, but at the same time resist interfering with things that work, even if they do not meet your expectations. Mistakes are just part of the game.
Karma -

Harmonization of Money and Love