Alfred Gerald Caplin, better known as Al Capp, was an American cartoonist and humorist best known for the satirical comic strip Li'l Abner, which he created in 1934 and continued writing and drawing until 1977. September 28, 1909, New Haven, Connecticut.
September TWENTY-EIGHTH the Day of the HEART-BREAKERS

: those born on September 28 are highly capable of winning and keeping the affections of those whom they desire. This does not necessarily mean that they are physically more beautiful than others, but rather that they have a kind of seductive charm which can melt a cold heart and send one's blood rushing. Sometimes they can be extremely exasperating and upsetting, but this again is part of their stimulative power.
STRENGTHS:

Romantic, Tasteful, Magnetic
WEAKNESSES:

Destructive, Complacent, Excessive
ADVICE

:

At some point in your life you will have to make hard decisions concerning your actions. Fight the impulse to procrastinate; pain can be minimized by making choices earlier in life rather than later. Do periodic assessments of your progress.
BORN ON THIS DAY

: Brigitte Bardot,
Ed Sullivan
,
Marcello Mastroianni, Peter Finch, Max Schmeling, William S. Paley, Al Capp, Sai Baba, General Michael Flynn:

Confucius;
Source:
The Secret Language of Birthdays
Gary Goldschneider & Joost Elffers.
MEDITATION:

Nietzsche was fond of saying that acts of love take place beyond hood and evil.
Hearts -

Emotions - Relationships - Love
9 of Hearts -

Disappointment in Love
Karma for the 9 of Hearts -

Impersonal Love
NINE
of Hearts: The GIVER of LOVE Card
: This is a card of great fulfillment, great loss, or both. This card, and its karma card, the Seven of Diamonds, are both spiritual numbers and the fulfillment that comes is rarely personal until all personal desires are set aside and in their proper place. This is the double Saturn card - these people cannot deviate from what is true and "right" without swift, and sometimes bitter, rebuke. All nines have come to settle affairs and debts from the past, to pay what they owe and move on. For the Nine of Hearts, there will be some completions or endings of key relationships that mark their completion of certain "soul chapters". If these endings are resisted, they will turn to disappointment and loss. Their life path is full of spiritual lessons. Those that heed the call and adhere to higher values will have seemingly blessed lives, while those who give into their fears and escapist tendencies will suffer greatly. They are givers, endowed with great minds and hearts to share with the world.
Your

Karma Cards

are the:
Seven of Diamonds
- This card is your cosmic twin and the one with whom you share the strongest karmic link.
Ace of Clubs,
Two of Hearts,
King of Spades,
Jack of Hearts,
Eight of Clubs
- You are also connected to these cards and will often find one or more of them in your life. You all share a somewhat 'fixed' nature.
NINE
of Hearts
BIRTHDAYS
: August 30 (Virgo),
September 28 (Libra)
,
October 26 (Scorpio), November 24 (Sagittarius), December 22 (Capricorn);
FAMOUS
NINE
of Hearts
Hillary Clinton
is an American politician who served as the 67th United States Secretary of State under President Barack Obama from 2009 to 2013. October 26, 1947 (age 67), Chicago, IL.
FAMOUS
NINE
of Hearts:
Cameron Diaz
, Michael Michele, Peggy Lipton, Warren Buffett, Hilary Duff, Mira Sorvino, Naomi Watts, Brigitte Bardot, Marcello Mastroianni, Hillary Clinton, Bob Hoskins, Katherine Heigl, William F. Buckley Jr., Diane Sawyer, Lady Bird Johnson;
Source:
Robert Camp's Love Cards
.
NINE of Hearts (Cups) in Tarot
NINE
of Hearts

: This has been called the "Wish Card" and for all 9 of Hearts, there is an intimate connection between the wish for money and the wish for love. Money may come, or love may come, but the two never seem to work together for any length of time! 9 of Hearts people are not weak people. If they were, they could not handle the difficult life pattern of their Cards. They have a lot of tolerance and always strive to understand what's going on. Nine of Hearts people have a tendency to worry too much about what other people think. They need to cultivate the art of discrimination and learn the difference between what's really important and what isn't. If they can do this, and take the higher road, their personal disappointments in life will be much less frequent! If you are a 9 of Hearts, you must learn to love your neighbor as yourself - and don't forget that he lives all over the world!
http://www.metasymbology.com/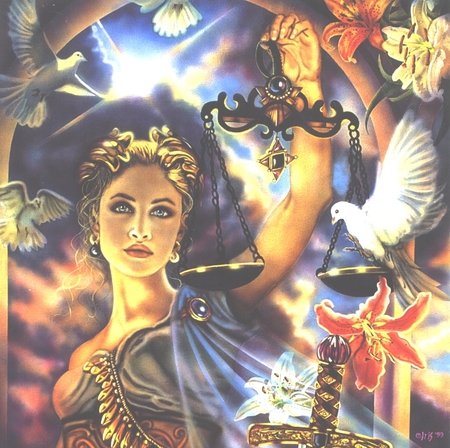 LIBRA I: The Week of the PERFECTIONIST Sep 25 - Oct 2

: LIBRA I's are often highly attractive personalities, yet they are not overly social ones. This can create problems for them, for although they have a great need for the limelight, they have a greater need to spend time alone. Many born in this week are not really cut out for public life at all, and some of them may give up a socially oriented career to spend more time on personal, private, anonymous enterprises. Indeed it's not uncommon for those born in this week to work a quite ordinary job, while devoting their real interest and energy to hobbies or other part-time endeavors.
Strengths:

Attractive - Exacting - Cool
Weaknesses:

Indecisive - Scathing - Repressed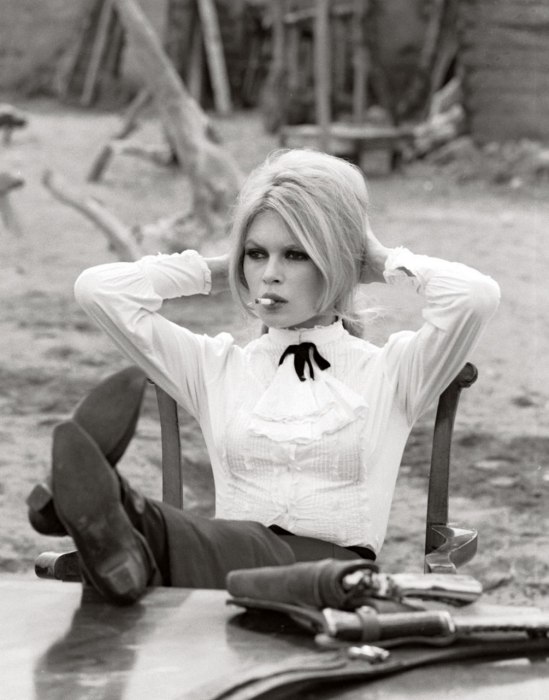 LIBRA I
NOTABLE
Brigitte Bardot
is a French actress, singer and fashion model, who later became an animal rights activist. September 28, 1934 (age 81), Paris, France.
LIBRA I
NOTABLES

: Brigitte Bardot,
Christopher Reeve,
George Gershwin, Anita Ekberg, Sting, Jimmy Carter, Mahatma Ghandi, Truman Capote, Groucho Marx, William Faulkner, Jerry Lee Lewis, Ed Sullivan, Bryant Gumbel, Gwyneth Paltrow, Heather Locklear, Michael Douglas, Julie London.
Source:

The Secret Language of Relationships

Gary Goldschneider & Joost Elffers.
Advice

:

Cultivate self-confidence. Beware of being too aggressive in your criticism of others - your bark can bite. Be consistent in your stance. Fight the impulse to procrastinate, but at the same time resist interfering with things that work, even if they do not meet your expectations. Mistakes are just part of the game.