"Randy" Johnson
,
nicknamed

"The Big Unit"
,
is an American former left-handed pitcher who played from 1988 to 2009 for six teams in Major League Baseball, primarily the Seattle Mariners and Arizona Diamondbacks. September 10, 1963 (age 52), Walnut Creek, CA.
.
September TENTH the Day of PRIVATE GOALS

: Those born on September 10 are taken up with tradition and origins, and defining where they themselves fit into tradition in a practical and noteworthy manner. These are people who most often lead a happy, perhaps quiet life yet nurse private ambitions. Excelling in what they do, but without drawing undue attention to themselves, is their style. Though highly dedicated, they are rarely too busy with their career to find time for their family and indeed striking a balance between work and home responsibilities can be a major preoccupation.
STRENGTHS:

Capable, Pragmatic, Reliable
WEAKNESSES:

Frustrated, Anxious, Excitable
ADVICE

:

Pay more attention to yourself - not only to your needs but to your wants. Follow your own path and develop the talents you have been given to the fullest. Don't judge others too harshly, nor yourself. Expand your horizons to include wider possibilities for the future.
BORN ON THIS DAY
: Arnold Palmer,
Bill O'Reilly,
Roger Maris,
Randy Johnson, Charles Kuralt, Jose Feliciano, Fay Wray;
Source:
The Secret Language of Birthdays
Gary Goldschneider & Joost Elffers.
MEDITATION
:
Consciousness
is the only human faculty capable of understanding itself.
Diamonds -

Values - Security - Dharma
Meaning of the Ace of Diamonds -

I AM Worth
ACE
of Diamonds: The Card of DESIRE for MONEY and LOVE
: The inherent passion in this card can be expressed in a variety of ways but it always seems difficult for them to have both money and love at the same time. Perhaps this is because there is not enough energy to acquire as much as they want of both. In any case we find these people striving to attain one or both most of the time. They are often loners in spite of their desire for love contact. They can be impatient and mercenary, or they can be the greatest givers. These people are creative and capable of working two jobs at once. They meet new people every day and much of their good fortune comes from these meetings. Romantically, they are often indecisive, or they attract others that have difficulty making decisions. They like to be away from their loved ones for periods of time. All of them are inclined to be psychic. If money or power does not take top priority in their values, they can have lives of great satisfaction and accomplishment.
Your

Karma Cards

are the:
Two of Diamonds
- You owe something to this person and they reflect you in some way.
Ace of Hearts
- This person owes you and you are their mirror in some way.
ACE
of Diamonds
BIRTHDAYS
: January 26 (Aquarius), February 24 (Pisces), March 22 (Aries), April 20 (Aries/Taurus), May 18 (Taurus), June 16 (Gemini), July 14 (Cancer), August 12 (Leo),
September 10 (Virgo II)
,
October 8 (Libra), November 6 (Scorpio), December 4 (Sagittarius);
FAMOUS
ACE
of Diamonds
Ellen DeGeneres
is an American comedian, television host, actress, writer, and producer. She starred in the popular sitcom Ellen from 1994 to 1998, and has hosted her syndicated TV talk show, The Ellen DeGeneres Show, since 2003. January 26, 1958 (age 57), Metairie, LA.
FAMOUS
ACE
of Diamonds:
Steven Jobs
,
Paul Newman, Wayne Gretzky, Douglas MacArthur,
Ellen DeGeneres
, Eddie Van Halen, Kristin Davis, Reese Witherspoon, Carmen Electra, Adolf Hitler, Pope John Paul II, , Stan Laurel, Gerald R. Ford, John Derek, Ryan Phillippe, Matt Damon, Maria Shriver, Tyra Banks.
Source:

Robert Camp's Love Cards

.
ACE of Diamonds (Pentacles, Coins, Disks) in Tarot
ACE of Diamonds:

Ambition is the key word for this card, and usually in form of cold, hard, cash. Contacts are very important to the Ace of Diamonds. They like secrecy in connection with their associations; both business and personal. The Ace of Diamonds can be incredibly charismatic, able to focus their magnetism to achieve success. They are curious about metaphysics and spirituality, but they have a hard time believing in such things unless they can profit from them. There can be a lot of obstacles and difficulties for this card - and it's mostly the women who suffer in the realm of relationships and matters of the heart. The negative Ace of Diamonds has issues with greed for money and power. The positive Ace of Diamonds are willing to love for love's sake alone, thus able to reap the personal and material success so strongly desired.
http://www.metasymbology.com/
VIRGO II The Week of the ENIGMA September 3-10:
Virgo II's are puzzling individuals, often proving difficult even for those closest to them to figure out.Their faces do not easily reveal what they are really thinking; indeed, showing emotion can be difficult for them. Behind their attractive or impressive exterior may lurk an unexpectedly guarded individual. Sphinx-like, Virgo II's are not above constructing devious defenses and cultivating an air of mystery about themselves and what they do. They sternly resist attempts to analyze them, and often make it clear that they are in no way interested in discussing their personal or family life. The reason for this is seldom insecurity, but showing vulnerability can be a problem for Virgo II's, and can keep other people from getting really close to them. So strong is the belief of Virgo II's in their own individuality that some of them will put themselves above accepted social codes. Such people can become isolated and lonely, appearing unapproachable Those born in the Week of the Enigma are blessed with great inner strength. Many Virgo II's inspire confidence in others, and they may often be called upon to help out or take charge. Yet those born in this week can find it difficult to respond when high expectations are placed on them. Their natural tendency at such moments is to withdraw into their private, often secretive world.
Strengths:

TASTEFUL - PRACTICAL - THOUGHTFUL
Weaknesses:

GUARDED -
OVER-EXACTING
- DETACHED
Advice

:

Try to maintain flexibility and acceptance without compromising your high standards. Open your heart in love relationships. Be aware of your condemning and unforgiving side. Gentleness, kindness and diplomacy are traits worth developing. Beware of putting yourself above the law or outside society. Don't be afraid to show your vulnerability.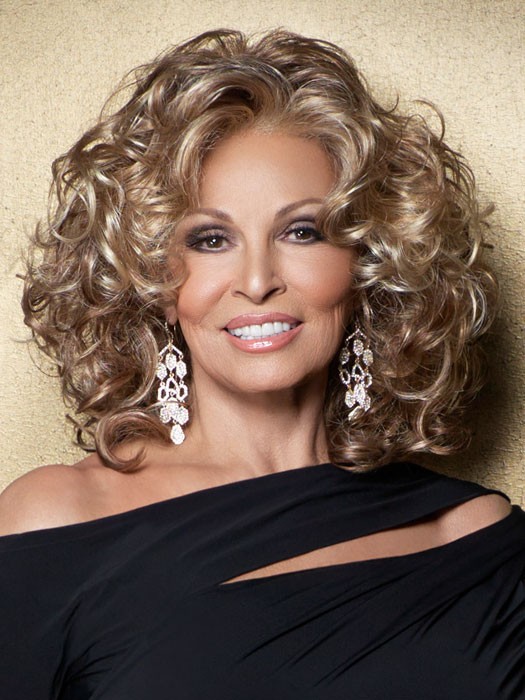 VIRGO II
NOTABLE:
Raquel Welch
is an American actress and singer. She first won attention for her role in Fantastic Voyage, after which she won a contract with 20th Century Fox. They lent her to a British studio, for whom she made One Million Years B.C.. September 5, 1940 (age 75), Chicago, IL.
VIRGO II
NOTABLES
:
Peter Sellers
, Leo Tolstoy, Joseph P. Kennedy,
Raquel Welch, Buddy Holly, Colonel Sanders, Patsy Cline, Queen Elizabeth I;
Source:
The Secret Language of Relationships
Gary Goldschneider & Joost Elffers.