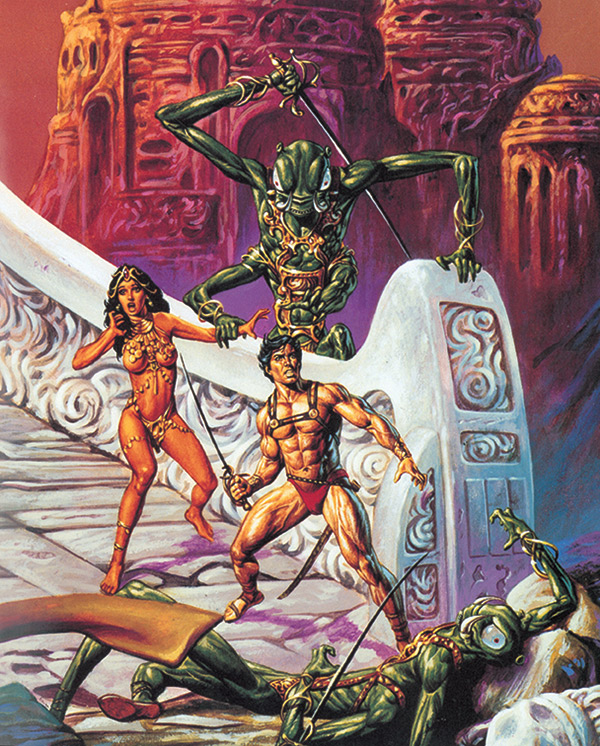 Edgar Rice Burroughs
was an American writer best known for his creations of the jungle hero

Tarzan

and the heroic Mars adventurer

John Carter

, although he produced works in many genres. September 1, 1875, Chicago, IL.
September FIRST - The Day of NO NONSENSE

: September 1 people are tough, and able to handle the difficulties fate has in store for them. They tend to be pragmatic, practical yet charming, with an approach to life that is straightforward and direct. Those born on this day often have quite spectacular fantasies but demonstrate a knack for bringing such dreams down to the level, which can earn them a good financial return on their ideas.
NOTABLES

: Rocky Marciano,
Yvonne De Carlo
,
Ann Richards, Walter Reuther, Edgar Rice Burroughs, Seiji Ozawa, Lily Tomlin, Alan Dershowitz, Engelbert Humperdinck, Conway Twitty, Mohamed Atta, Bo Schembechler, Dr. Phil;
Source:
The Secret Language of Birthdays
Gary Goldschneider & Joost Elffers.
Strengths:

Conscientious, Physical, Fearless
Weaknesses:

Insistent, Grim, Unyielding
ADVICE

:

Learn when to quit, when to walk away, even when to run away. You may not be quite as powerful as you think you are. Be guarded in dispensing advice. Try to cultivate a less serious aspect. Actively seek out and learn from others.
MEDITATION:

Acceptance of what happens is essential to the discovery of truth.
Diamonds -

Values - Security – Dharma
10 Diamonds -

Material Control
Karma for the 10 of Diamonds -

Expediency in Associations
TEN
of Diamonds
:
The BLESSED Card
: This card sits in the very center of the Grand Solar Spread of cards, protected on all sides by Jupiter's blessings. It is The card of material opulence. With so many blessings, you might expect them to be generous souls, but that is not always the case. Many of them simply direct these blessings to the acquisition of more money and some of them even become ruthless in this regard. Others, however, pay heed to their Queen of Clubs Karma Card, the Mother Mary card, and devote their talents and resources to helping the world. In this way they use their natural intuition and fulfill a desire for devotion and service. With their creativity and intelligence, they are always successful in whatever they undertake. Usually this power is directed towards business and gain. Many of them inherit or marry into wealth. If they develop their spiritual awareness, their later years will be filled with expansion of their mind and soul instead of doubt and indecision.
Your

Karma Cards

are the:
Queen of Clubs
- You owe something to this person and they reflect you in some way.
Queen of Spades
- This person owes you and you are their mirror in some way.
TEN
of Diamonds
BIRTHDAYS
: January 17 (Capricorn), February 15 (Aquarius), March 13 (Pisces), April 11 (Aries), May 9 (Taurus), June 7 (Gemini),July 5 (Cancer,) August 3 (Leo),
September 1 (Virgo I)
;
The Master
FAMOUS
TEN
of Diamonds
Lafayette Ronald Hubbard
, better known as
L. Ron Hubbard
and often referred to by his initials,
LRH
, was an American author and the founder of the
Church of Scientology
. March 13, 1911, Tilden, Nebraska.
FAMOUS TEN
of Diamonds
: Kid Rock, Jim Carrey,
Chris Farley
,
L. Ron Hubbard,
Billy Joel, Mike Wallace, Anna Kournikova, Prince, Liam Neeson, Al Capone, Huey Lewis, P. T. Barnum, Martha Stewart, Gloria Estefan, Conway Twitty, J.D. Fortune;
Source:
Love Cards, by Robert Camp.
TEN of Diamonds (Pentacles, Coins, Disks) in Tarot
The TEN of Diamonds

is the most important of the money Cards, and not surprisingly, placed in the exact center of the Life Spread of Cards. Man chose to make money the pivotal point around which all life revolves, and the 10 of Diamonds is the most powerful of the money cards to symbolize its success. The majority of 10 of Diamonds make excellent merchants, and marketing execs, and will almost always succeed - one way or another - where money is concerned. The 10 of Diamonds like to stand well in the world, and want their surroundings to give evidence of prosperity. The positive 10 of Diamonds have a strong sense of universal obligation, and enjoy shining their spotlight of success on those less fortunate. While the negative 10 of Diamonds are able to amass their fortunes with equal brilliance, they are ruthless, and known to be self-centered.
http://www.metasymbology.com/
VIRGO I - The Week of SYSTEM BUILDERS August 26-September 2

: Structure is an important theme in the lives of Virgo I's, a kind of insurance policy they inevitably fall back on in times of stress. It underlies many of their attitudes toward the world. Mental insistence and concentration are often their greatest strengths, and consequently they suffer most when emotional pressures leave them unable to think clearly or manage their affairs well. They are particularly upset by chaos, so building an effective daily routine, a practical home, or an efficient work space is essential to their mental health. Inflexibility or rigidity is also a possible outcome of such structuring, however, and must be guarded against.
ADVICE

:

Soften your stance a bit - take things as they come and let them go as they will. Try to keep your work and home life separate. Step out a bit and demand dependability from others, too. Protect yourself from hangers-on and parasites. Occasionally be more selfish and unashamedly demand benefits for yourself.
VIRGO I NOTABLE Conway Twitty was an American country singer. He also had success in the rock and roll, rock, R&B, and pop genres. From 1971 to 1976, Twitty received a string of Country Music Association awards for duets with Loretta Lynn. June 5, 1993, Springfield, Missouri.
VIRGO I NOTABLES

:
Alan Dershowitz,
Ingrid Bergman, Johann Wolfgang von Goethe, Edwin Moses, Michael Jackson, Lyndon B. Johnson, Rocky Marciano, Yasir Arafat, Maria Montessori, Frank Robinson, Geraldine Ferraro, James Coburn, Slobodan Milosevic, Conway Twitty, Jimmy Conners;
Source:
The Secret Language of Relationships
Gary Goldschneider & Joost Elffers.
STRENGTHS:

Structured, Dependable, Service-Oriented
WEAKNESSES:

Rigid, Emotionally Unaware, Self-Destructive