Aaron Paul
i
s an American actor and producer. He is best known for portraying

Jesse Pinkman

in the AMC series Breaking Bad, for which he won several awards, including the Critics' Choice ...

August 27, 1979 (age 36), Emmett, Idaho.
August TWENTY-SEVENTH the Day of SOCIAL IDEALS
: No matter what their station in life, those born on
August
27 tend to identify with the common man, the underdog and the
downtrodden
. They are painfully aware of the inadequacies of this world. Therefore, as regards everyday life, they are constantly asking
themselves
how it may be bettered. Though their upholding of ideals may be unselfish, however, most born on this day do have a personal stake in the admiration or even adulation they receive from those whom they nurture or defend.
Strengths:

Socially Aware, Caring, Idealistic
Weaknesses
:
Over-involved
, Depressive, Stress-Prone
ADVICE
:
Don't wallow in your personal problems. If you are not helping others, begin at once. The energy you
receive
from these endeavors will light the your way and help you find your place in the world. Don't allow fixed ideals to limit your thinking and creativity.
BORN ON THIS DAY

: Aaron Paul,
Pee Wee Herman,
Georg Hegel (German philosopher), Lyndon B. Johnson (US president, Texas senator, proposed "Great Society"),
Tom Ford,
Tuesday Weld, Martha Raye.
Source:
The Secret Language of Birthdays
Gary Goldschneider & Joost Elffers.
MEDITATION:

Everything is related.
Queen of Hearts -

Family and Friends
Karma for the Queen of Hearts -

Emotional Discontent
QUEEN
of Hearts: The MOTHER LOVE Card
: As the "double Neptune" card, the Queen of Hearts has its share of idealism. All of these people possess a certain charm and magnetism that attracts others. They are the "mothers of love" and share this love with all they come in contact with. They either get married and devote themselves to family or get involved in some professional career. These people are very sweet, attractive, sociable and loving. They can be successful artists and all have an appreciation for art and beauty. Many are aware of and make use of their abundance of psychic ability. As long as their idealism is guided by truth, they can live the life of love and nurturing that is their birthright. When operating on the lower levels, they can be too self-indulgent, lazy, frivolous, and into the "good life". There are many escapists and alcoholics among the Queen of Hearts as well. Once they set their sights, however, there is no limit to how high they can climb in their work and career.
Your

Karma Cards

are the:
Ten of Spades
- You owe something to this person and they reflect you in some way.
Nine of Clubs
- This person owes you and you are their mirror in some way.
QUEEN
of Hearts
BIRTHDAYS
: July 29 (Leo),
August 27 (Virgo i)
, September 25 (Libra), October 23 (Libra), November 21 (Scorpio), December 19 (Sagittarius);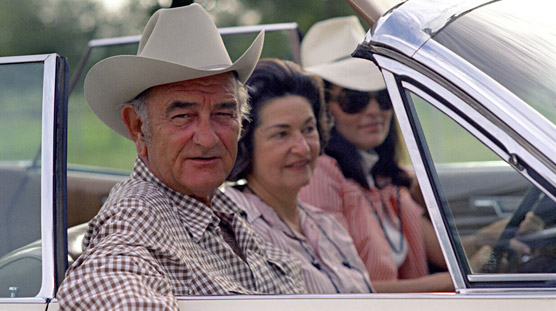 FAMOUS
QUEEN
of Hearts
Lyndon Baines Johnson
,
often referred to as

LBJ

, was the 36th President of the United States, a position which he assumed after his service as the 37th Vice President. August 27, 1908, Stonewall, TX.
FAMOUS
QUEEN
of Hearts:
Tom Ford,
Benito Mussolini, Peter Jennings, Wanya Morris, Elizabeth Dole, Paul Pee-wee Herman, Alex Lifeson and Geddy Lee (of Rush), Mason Betha, Lyndon B. Johnson, Catharine Zeta-Jones and Michael Douglas, Christopher Reeve, Barbara Walters, Johnny Carson, Scarlett Johansson, Mariel Hemingway, Sir Ralph Richardson, Criss Angel;
Source:
Robert Camp's Love Cards.
QUEEN of Hearts (Cups) in Tarot
QUEEN of Hearts

: This is the Card of beauty, magnetism, affection and idealism. The women
Queen of Hearts
represent the much-loved mother, the sweetheart, the indispensable sister, the adored daughter. The men are sensitive, creative, sympathetic and understanding. If we did not have that inevitable negative side to deal with, this would be the most desirable card in the Little Book. The Queen of Hearts natives are talented in some artistic line, even if it's just in their appreciation of beauty or art. They are often intense and dramatic, and can be very domineering in the family. They are also capable of deep devotion and loyalty. There is a strong streak of religion in all Queen of Hearts and they are often influenced by strong minded women, religious or spiritually inclined. Even when we should, we don't like to find fault with the Queen of Hearts; they are too loving and desirable!

h
ttp://www.metasymbology.com/
VIRGO I - The Week of SYSTEM BUILDERS August 26-September 2

: Structure is an important theme in the lives of Virgo I's, a kind of insurance policy they inevitably fall back on in times of stress. It underlies many of their attitudes toward the world. Mental insistence and concentration are often their greatest strengths, and consequently they suffer most when emotional pressures leave them unable to think clearly or manage their affairs well. They are particularly upset by chaos, so building an effective daily routine, a practical home, or an efficient work space is essential to their mental health. Inflexibility or rigidity is also a possible outcome of such structuring, however, and must be guarded against.
ADVICE:

Soften your stance a bit - take things as they come and let them go as they will. Try to keep your work and home life separate. Step out a bit and demand dependability from others, too. Protect yourself from hangers-on and parasites. Occasionally be more selfish and unashamedly demand benefits for yourself.
VIRGO I NOTABLE
Tuesday Weld
is an American actress. She began acting when she was a child, and progressed to mature roles in the late 1950s. She won a Golden Globe Award for Most Promising Female Newcomer in 1960.

August 27, 1943 (age 76), NYC, NY.
VIRGO I NOTABLES

: Ingrid Bergman,
Michael Jackson
,
Johann Wolfgang von Goethe, Edwin Moses, Lyndon B. Johnson, Rocky Marciano, Yasir Arafat, Maria Montessori, Frank Robinson, Geraldine Ferraro, James Coburn, Tuesday Weld, Slobodan Milosevic, Alan Dershowitz, Jimmy Conners;
Source:
The Secret Language of Relationships
Gary Goldschneider & Joost Elffers.
Karma for the Queen of Hearts -
Emotional Discontent