William Jefferson
"Bill" Clinton
is an American politician who served as the 42nd President of the United States from 1993 to 2001. August 19, 1946 (age 69), Hope, Arkansas.
August NINETEENTH the day of STARTLING SURPRISES:

Those born on August 19 are often taken up with life themes regarding both concealing and revealing information not only about themselves but also others. Sometimes this information is not personal but concerns objective areas of scientific, philosophical or natural interest. After keeping something quiet for a period of time, an August 19 person will often reveal it in a grand manner.
STRENGTHS:

Patient, Self-Confident, Influential
WEAKNESSES:

Overconfident, Secretive
ADVICE

:

Don't procrastinate. Why hide so much? Learn to be more open and sharing. Do you alone have a handle on the truth? Beware of appearing too smooth. Stay centered; don't get sidetracked.
BORN ON THIS DAY
:
Kyra Sedgwick,
Orville Wright,
Tipper Gore,
Bill Clinton, Bernard Baruch, Malcolm Forbes, Ogden
Nash, Mohamed A. El-Erian, Willie Shoemaker, Fred Thompson, Coco Chanel, Al Oerter, Gene Roddenberry, Jill St. John; Source: The Secret Language of Birthdays Gary Goldschneider & Joost Elffers.
MEDITATION:

When a child is hungry it must be fed.
Clubs -

Mind - Communication – Intelligence
7 of Clubs -

Inspired Knowledge
Karma for the 7 of Clubs -

Agnostic
SEVEN
of Clubs: The Card of SPIRITUAL KNOWLEDGE
: All sevens are highly spiritual cards but it is up to the individual to manifest this spirituality and to turn negativity into accomplishment. The Seven of Clubs challenge rests in the negative aspects of the mind which are worry, doubt and pessimism. They have much inherent inspiration and insight, but when they don't follow it, Saturn's influence brings much despair and sometimes depression. They have power to overcome their problems and to attain the fame and recognition they secretly desire, but they must apply themselves diligently. They are likely to have large sums of money at different times in their life, but often they spend it as fast as they get it. All their difficulties in life can be traced directly to their thoughts. So the Seven of Clubs, more than any other card, has a great responsibility to maintain positive, healing thoughts. Any contact with spiritual thought or ideals is sure to have a positive effect on them and is highly recommended.
Your

Karma Cards

are the:
EIGHT of Diamonds
- You owe something to this person and they reflect you in some way.
JACK of Spades
- This person owes you and you are their mirror in some way.
SEVEN
of Clubs
BIRTHDAYS
: March 29 (Aries), April 27 (Taurus), May 25 (Gemini), June 23 (Cancer), July 21 (Cancer/Leo),
August 19 (Leo)
, September 17 (Virgo), October 15 (Libra), November 13 (Scorpio), December 11 (Sagittarius);
FAMOUS SEVEN
of Clubs John Kerry is an American politician who is the 68th and current United States Secretary of State. He has served in the United States Senate, and was chairman of the Senate Foreign Relations Committee. December 11, 1943 (age 71), Aurora, CO.
FAMOUS
SEVEN
of Clubs:
Whoopi Goldberg,
Bill Clinton

, Mario Puzo, Robert Louis Stevenson,

John Kerry

, John Major, Coretta Scott King, Ulysses S. Grant, Mike Myers, Edward VIII King of England, June Carter Cash, Robin Williams, Josh Hartnett, Orville Wright, Roddy McDowall, Cassandra "Elvira" Peterson, Tanya Roberts;
Source:
Robert Camp's Love Cards
.
SEVEN of Clubs (Wands) in Tarot
SEVEN of Clubs

: All 7 of Clubs want proof before they are willing to extend their beliefs in anything. When this is not forthcoming, they are quick to lose interest and find a new buffet on which to feast. There is often scandal and back biting connected with this card. Trouble in their work usually comes through labor disputes or unreliable employees. The result causes stress related health issues. 7 of Clubs people can always make money (their chief worry in life!), but it's only when they are able to fully employ the use of their fine minds that they find peace in this lifetime. Some people call this the card of the genius - but they must learn to stay away from frivolous associates, psychic experiments, gambling, and drink. Most do, but their natural inclination toward get-rich-quick schemes always seems to set them back. Those Seven of Clubs who are "right side up" are those who have been able to provide themselves with a fine educational foundation. They have learned to develop their intuition and have crowned their lives with achievement and success.
http://www.metasymbology.com/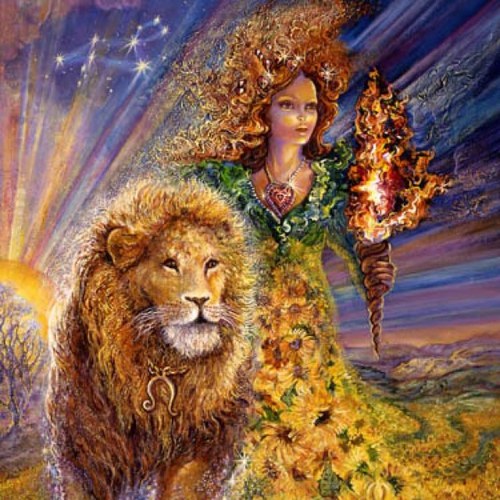 LEO-VIRGO CUSP: The Cusp of EXPOSURE - August 19-25

: Those born on the Leo-Virgo cusp are an interesting blend of introvert and extrovert. Leo-Virgo people combine the practical, earthly qualities of Virgo with the more intuitive, fiery traits of Leo, producing quietly inspired individuals who keep their light within. Some Leo-Virgos give a muted, almost nondescript first impression while concealing more flamboyant tendencies; others come across as exhibitionistic but are actually sensitive, private types. They may hide certain personal qualities, or facts about themselves, for years, but their inner flamboyance will break out periodically in even the most introverted of those born in this period when one day they reveal themselves to the world, in full awareness of what they are doing. Many of them will come to realize that self-concealment is futile the more they try to hide, the more the world seems to take notice of them. By aiming to be more transparent, letting others see what they really are instead of hiding, Leo-Virgos will even out some of their swings between introverted and extroverted behavior.
Strengths:

Self-Contained - Observant - Flamboyant
Weaknesses:

Narcissistic - Secretive - Non-sharing
ADVICE

:

Don't blame the world for not recognizing you if you hide yourself away. Be more transparent - let people see what you are really like. Beware of keeping secrets even from yourself. Allow others in, to share in both your joys and sorrows.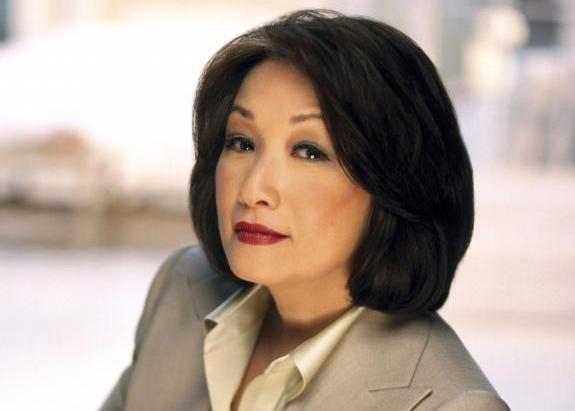 LEO-VIRGO CUSP
NOTABLE
Constance Yu-Hwa Chung Povich
better known as
Connie Chung

,
is an American journalist. She has been an anchor and reporter for the U.S. television news networks NBC, CBS, ABC, CNN, and MSNBC.

August 20, 1946 (age 73), Washington, D. C.
L
EO-VIRGO CUSP
NOTABLES

:
Deng Xiaoping,
Bill Clinton, Sean Connery, Coco Channel, Orville Wright, Leonard Berstein, Wilt Chamberlain, Gene Rodenberry, Jill St. John, Eero Saarinen, Connie Chung.
Source:
The Secret Language of Relationships
Gary Goldschneider & Joost Elffers.
Karma for the 7 of Clubs -
Agnostic