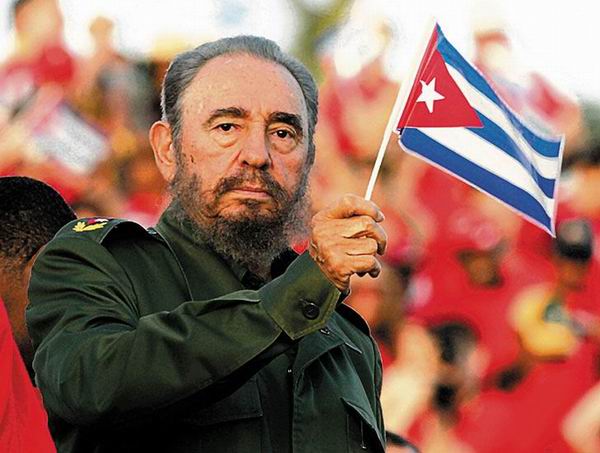 Fidel Castro is a Cuban politician and revolutionary who served as Prime Minister of the Republic of Cuba from 1959 to 1976 and then President from 1976 to 2008. August 13, 1926 (age 89), Biran, Cuba.
August THIRTEENTH - The Day of LONG ODDS
: Normally 13 is not an unlucky number, per se, but those born on August 13 at various times in their lives have to face seemingly insurmountable odds in their fight to come out on top and stay there. Securing a
desired
position, struggling to reach personal goals, or searching for a fulfilling relationship are lifelong challenges for them. Whether born unusual or made unusual through circumstance, August 13 people have a highly unique personality and outlook on life.
Strengths:

INDOMITABLE - SPIRITED - COURAGEOUS
Weaknesses:

QUIRKY - OVERSENSITIVE - INSECURE
Advice

:

Do your best with what you have and never allow the world to get you down. Find others of like taste and mind. Beware of anger and tyrannical tendencies. Try to remain open and trusting; don't retreat into your own private world too much.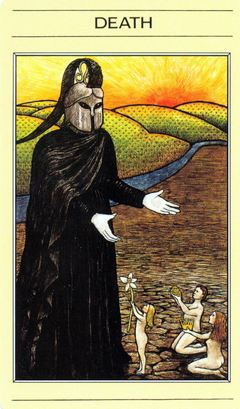 BORN ON THIS DAY:

Fidel Castro,
Sarah Huckabee Sanders,
Sir Alfred Hitchcock, Annie Oakley. Bert Lahr, Janet Yellen, Don Ho,
Samuel De Champlain,
Lucy Stone (abolitionist, and suffragist)
;
Source:
The Secret Language of Birthdays
Gary Goldschneider & Joost Elffers.
MEDITATION:

Stay on the path as much as you can. It is your path only.
Clubs -

Mind - Communication – Intelligence
King of Clubs -

Maturity in Knowledge
Karma for the King of Clubs –

Frivolity
KING
of Clubs: The KING of KNOWLEDGE and MASTER of DISTINCTIONS
: Sitting atop the suit of knowledge, the King of Clubs has everything needed to be an authority in any area they choose. These people have a direct line to knowledge accumulated from many past lives. Rarely do they live their life by any doctrine or philosophy other than their own. The well that feeds their minds is inexhaustible and from a high source.These are the people who live by their own truth. They can be found in all types of professions, usually in positions of responsibility, always respected in whatever capacity they are engaged. They have many opportunities for marriage. Relationships and partnerships are important to them. However, they also need a certain amount of personal freedom and for many, this is more important than a marriage. They seem to do their best work with a partner, and most King of Clubs are destined to be in partnership. This is the most psychic card in the deck - so much so that their intuitive approach to life is second nature.
Your

Karma Cards

are the:
Two of Spades
- You owe something to this person and they reflect you in some way.
Eight of Spades
- This person owes you and you are their mirror in some way.
KING
of Clubs
BIRTHDAYS
: January 27 (Aquarius), February 25 (Pisces), March 23 (Aries), April 21 (Aries or Taurus), May 19 (Taurus), June 17 (Gemini), July 15 (Cancer),
August 13 (Leo)
,
September 11 (Virgo), October 9 (Libra), November 7 (Scorpio), December 5 (Sagittarius);
Wolfgang Amadeus Mozart, baptized as Johannes Chrysostomus Wolfgangus Theophilus Mozart, was a prolific and influential composer of the Classical era. Born in Salzburg, Mozart showed prodigious ability from his earliest childhood. January 27, 1756, Salzburg, Austria.
FAMOUS KING
of Clubs:

Mozart,
Janet Yellen,
Lewis Carroll, George Harrison, Adelle Davis, Chaka Khan, Joan Crawford, Catherine the Great, Malcolm X, Venus Williams, Forest Whitaker, Fidel Castro, Moby, Sharon Osbourne, Joni Mitchell, Frankie Muniz, Walt Disney.
Source:
Robert Camp's Love Cards
www.7thunders.com
King of Clubs

: Wonderfully creative and very fast learners, even the careless and negative Kings of Clubs have keen intelligence and insight. King of Clubs are also known as emotional idealists and need to be careful they don't scatter their forces due to emotional disturbances or problems within the family. Both sexes have strong family ties and they tend to make excellent parents. They are often willing to make sacrifices to provide for their children. In particular, for their children's education. The King of Clubs rarely lacks money and they usually make it by being in business for themselves. These people make excellent lawyers - especially for corporations - and trustees for estates.
http://www.metasymbology.com/
LEO III: The Week of LEADERSHIP August 11 - 18

: LEO III's often assume a commanding role in their family and social or work group. They have highly developed instincts to lead, but not necessarily to dominate or rule; it is simply that action comes naturally to these dynamic individuals. They also make good planners, well capable of organizing an effective plan of attack and seeing it through. Building an effective team is essential to their continued success. -
Strengths:

COMMANDING, HEROIC, CREATIVE
Weaknesses:

DICTATORIAL, SELFISH, INSENSITIVE
LEO III NOTABLE
Robert De Niro
is an American actor and producer who has starred in over 90 films. His first major film roles were in the sports drama Bang the Drum Slowly and Martin Scorsese's crime film Mean Streets. August 17, 1943 (age 71), Greenwich Village, NYC, NY.
LEO III NOTABLES

: Napoleon Bonaparte,
Alfred Hitchcock
,
Madonna, Magic Johnson, Sean Penn, Fidel Castro, Annie Oakley, Shimon Peres,
Robert De Niro,
Julia Child.
Source:
The Secret Language of Relationships
Gary Goldschneider & Joost Elffers.
ADVICE

:

Try to tone down your demanding and commanding side. Hold the mirror up to yourself as well - examine your motivations carefully. Battle to keep the combatant in you more peaceful. Take some distance from yourself. Admitting weakness can be a sign of strength.
Karma for the King of Clubs –

Frivolity