Sandra Oh
is a Canadian actress known for her role as Dr. Cristina Yang on ABC's medical drama Grey's Anatomy, a role that earned her Golden Globe and Screen Actors Guild awards, as well as five ...

July 20, 1971 (age 43), Nepean, Canada.
July TWENTIETH The Day of UPS and DOWNS
: Those born on July 20 often live lives where the rise to the heights and descend to the depths. This metaphor of being alternately up and down can be central to their
occupational
, emotional, family or social life, as well as their dreams and hobbies. Such rising and falling activity is as integral to their personality as the seasonal changes are to nature.
Strengths:

ADVENTURESOME, ACTIVE, PRACTICAL
Weaknesses:

RESTLESS, DISSATISFIED
Advice
:
Don't get trapped in a compromise no matter how
comfortable
; keep your eye on the distant mountain and heed your inner voice. Cultivate a sense of calm that stays with you. If you don't dare to dare, then dare to be happy with what you've got.
BORN ON THIS DAY

:
Alexander the Great,
Elliot Richardson (Nixon Health , Education and Welfare secretary), Sir Edmund Hillary, Natalie Wood, Chuck Daly (US Dream Team coach), Diana Rigg.
Source:
The Secret Language of Birthdays
Gary Goldschneider & Joost Elffers.
MEDITATION:

At many tables there are only two types of eaters - the quick, and the hungry

.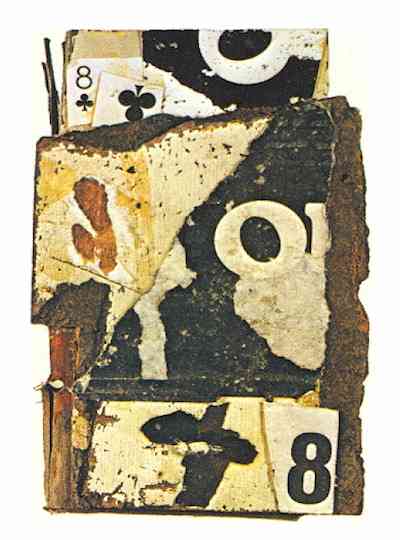 Clubs -

Mind - Communication – Intelligence
8 of Clubs -

Power of the Mind
Karma for the 8 of Clubs -

Fear of Domination
EIGHT
of Clubs: The Card of MENTAL POWER
The Eight of Clubs is one of the three, "fixed" cards. With their strong mental power, they are not easily swayed by others' views and opinions. Many successful attorneys, chemical engineers and rocket scientists are Eight of Clubs, however their power can be applied to any of the mental fields with great success. Their life path is one of the most successful in the deck. They can have almost anything they set their mind to achieving and most attain wealth and prominence but they must make sure their life is kept in balance as mental peace is essential. They have much psychic power and can be great healers. All of their gifts can be applied to attain great success and they only need to become aware of their true goals to have a life of success and accomplishment. However, being so fixed has its own drawbacks, mainly that it is difficult for them to deal with changes. Working with a Jack of Hearts or King of Spades will bring far reaching success. For best results, they should let their work come before their personal lives and keep them separate.
Your

Karma Cards

are the:
Jack of Hearts,
King of Spades
- These two cards are your main Karma Cards. You have the strongest connections with them.
EIGHT
of Clubs
BIRTHDAYS:
March 28 (Aries) April 26 (Taurus) May 24 (Gemini) June 22 (Gemini or Cancer)
July 20 (Cancer)
August 18 (Leo) September 16 (Virgo) October 14 (Libra) November 12 (Scorpio) December 10 (Sagittarius);
FAMOUS
EIGHT
of Clubs
Roman Polanski
is a Polish and, since 1976, naturalized-French film director, producer, writer, and actor. August 18, 1933 (age 81), 12
th
arrondissement, Paris, France.
FAMOUS
EIGHT
of Clubs

:
Bob Dylan
,
Vince Vaughen, Jet Li, Carol Burnett, Priscilla Presley, Tommy Chong, Cyndi Lauper, Meryl Streep, Lindsay Wagner, Ed Bradley, Billy Wilder, John Dillinger, Natalie Wood, Gisele Bundchen, Patrick Swayze, Roman Polanski, Nick Jonas, David Copperfield, Usher, Roger Moore, Neil Young, Ryan Gosling, Susan Dey, Emily Dickinson;
Source:
Robert Camp's Love Cards
ww.7thunders.com
EIGHT of Clubs

: When the 8 of Clubs are able to clarify their objectives, they always go straight towards them and attain them. It's getting to that point of clarity, which can be a problem. Through the "power of knowledge" - the natural heritage of the 8 of Clubs - they can overcome all obstacles and attain any desire. In many ways, Eight of Clubs people are like cats that always land on their feet. Protection surrounds them in all departments of life and yet it is this very blessing that is also their biggest bugaboo. Eight of Clubs must strive for mental balance and compassion. They have very strong emotions and fixed ideas that can become overpowering. Especially when they try to dominate the lives of those they love.
http://www.metasymbology.com/
CANCER-LEO CUSP: The Cusp of OSCILLATION July 19 - 25

: Those born on the Cancer-Leo Cusp show both the watery and receptive influences of the moon and the fiery, aggressive characteristics of the sun. Of all twelve cusps, this one most clearly shows the split influence of two adjacent signs almost opposite in their orientations.
Strengths:

MORALLY COURAGEOUS, EXCITING, DAUNTLESS
Weaknesses:

MANIC-DEPRESSIVE, ADDICTIVE, EMOTIONALLY BLOCKED
Advice:
Even out the highs and lows: the rewards of stability are great. Cultivate self-discipline but never lose your spontaneity. Build a calm center that bolsters your confidence and remains at the heart of your being. Concentrate more on living in the moment, free of past problems and future expectations. Pace yourself for the long haul.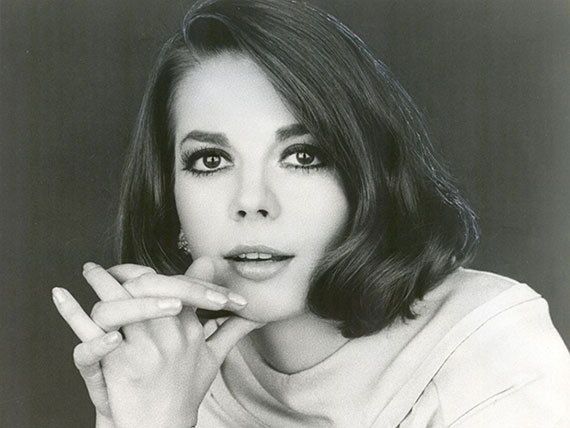 CANCER-LEO CUSP NOTABLE
Natalie Wood
was an American film and television actress best known for her screen roles in
Miracle on 34th Street
,
Splendor in the Grass
,
Rebel Without a Cause
, and
West Side Story
. July 20, 1938, San Francisco, CA.
CANCER-LEO CUSP NOTABLES
: Amelia Earhart,
Ernest Hemingway,
Natalie Wood
,
Sir Edmuned Hillary.
Source:
The Secret Language of Relationships
Gary Goldschneider & Joost Elffers.