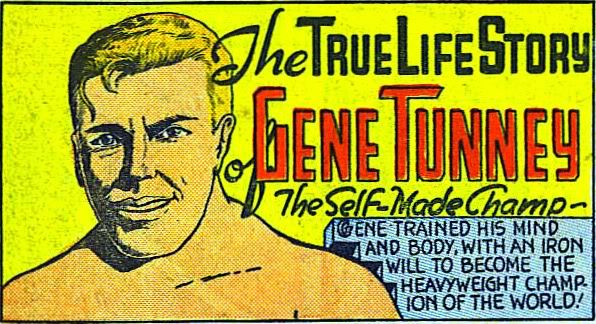 James Joseph "Gene" Tunney
was an American professional boxer and the world heavyweight champion from 1926–28. May 25, 1897, Manhattan, NYC, NY.
May TWENTY-FIFTH the Day of the BOLD ONE
: Whatever their degree of sophistication. May 25 people are fighters. They may be devoted to protecting a cause, an idea, their country or family. Yet in no way are they archaic or conservative in their beliefs, remaining up-to-date in their attitude toward the world. Those born on this day value money, clothes, all the outward
trappings
of life, yet understand that they are merely the facade of a deeper spiritual life within. Above all they recognize that freedom from tyranny, both for the individual and the group, is of the highest importance.
STRENGTHS:

Idealistic, Tough, Adaptable
WEAKNESSES:

Judgmental, Intolerant, Unrealistic
ADVICE

:

Work very hard on being less judgmental and more forgiving. Think things out carefully before setting out on your path; avoid rash or angry decisions. Being cool is not always the coolest thing to be recognize the value of being vulnerable and emotionally open.
BORN ON THIS DAY

: Ralph Waldo Emerson,

Gene Tunney

, Bennet Cerf, Lindsay Nelson;
MEDITATION

:

Discovering another person's sexuality can be like learning a foreign language.
Source:

The Secret Language of Birthdays

Gary Goldschneider & Joost Elffers.
Clubs - Mind - Communication – Intelligence,
7 of Clubs - Inspired Knowledge,
Karma for the 7 of Clubs – Agnostic.
SEVEN of Clubs: The Card of SPIRITUAL KNOWLEDGE

: All sevens are highly spiritual cards but it is up to the individual to manifest this spirituality and to turn negativity into accomplishment. The Seven of Clubs challenge rests in the negative aspects of the mind which are worry, doubt and pessimism. They have much inherent inspiration and insight, but when they don't follow it, Saturn's influence brings much despair and sometimes depression. They have power to overcome their problems and to attain the fame and recognition they secretly desire, but they must apply themselves diligently. They are likely to have large sums of money at different times in their life, but often they spend it as fast as they get it. All their difficulties in life can be traced directly to their thoughts. So the Seven of Clubs, more than any other card, has a great responsibility to maintain positive, healing thoughts. Any contact with spiritual thought or ideals is sure to have a positive effect on them and is highly recommended.
Your

Karma Cards

are the:
Eight of Diamonds
- You owe something to this person and they reflect you in some way.
Jack of Spades
- This person owes you and you are their mirror in some way.
SEVEN of Clubs

BIRTHDAYS

: March 29 (Aries), April 27 (Taurus),

May 25 (Gemini)

, June 23 (Cancer), July 21 (Cancer/Leo), August 19 (Leo), September 17 (Virgo), October 15 (Libra), November 13 (Scorpio), December 11 (Sagittarius);
FAMOUS
SEVEN of Clubs
John Forbes Kerry
is an American politician who is the 68th and current United States Secretary of State. He has served in the United States Senate, and was chairman of the Senate Foreign Relations Committee.

December 11, 1943 (age 71), Aurora, CO.
FAMOUS SEVEN of Clubs William Jefferson "Bill" Clinton is an American politician who served as the 42nd President of the United States from 1993 to 2001. August 19, 1946 (age 68), Hope, Arkansas.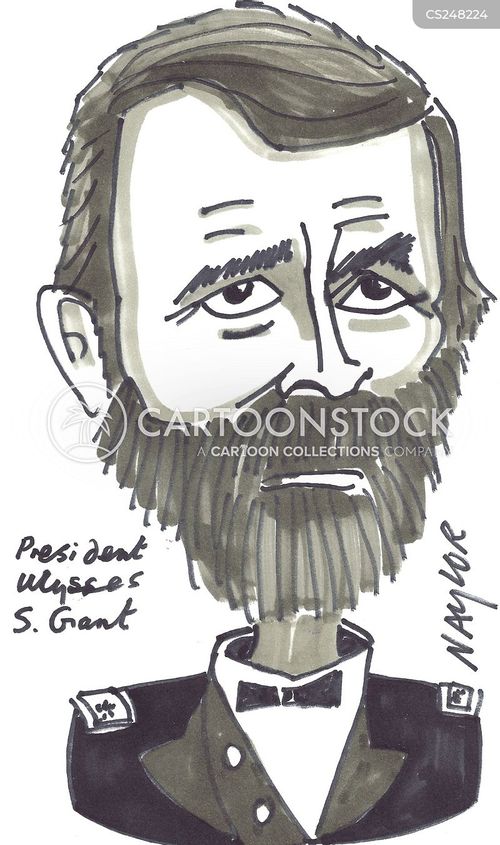 FAMOUS SEVEN of Clubs Ulysses S. Grant was the 18th President of the United States. As Commanding General, Grant worked closely with President Abraham Lincoln to lead the Union Army to victory over the Confederacy in the American Civil War. April 27, 1822, Point Pleasant, OH.
FAMOUS

SEVEN of Clubs:

Bill Clinton

, Mario Puzo, Whoopi Goldberg, Robert Louis Stevenson,

John Kerry

, John Major, Coretta Scott King,

Ulysses S. Grant

, Mike Myers, Edward VIII King of England, June Carter Cash, Robin Williams, Josh Hartnett, Orville Wright, Roddy McDowall, Cassandra "Elvira" Peterson, Tanya Roberts;
Source:

Robert Camp's Love Cards

www.7thunders.com
SEVEN of Clubs

: All 7 of Clubs want proof before they are willing to extend their beliefs in anything. When this is not forthcoming, they are quick to lose interest and find a new buffet on which to feast. There is often scandal and back biting connected with this card. Trouble in their work usually comes through labor disputes or unreliable employees. The result causes stress related health issues. 7 of Clubs people can always make money (their chief worry in life!), but it's only when they are able to fully employ the use of their fine minds that they find peace in this lifetime. Some people call this the card of the genius - but they must learn to stay away from frivolous associates, psychic experiments, gambling, and drink. Most do, but their natural inclination toward get-rich-quick schemes always seems to set them back. Those Seven of Clubs who are "right side up" are those who have been able to provide themselves with a fine educational foundation. They have learned to develop their intuition and have crowned their lives with achievement and success.
http://www.metasymbology.com/
Gemini 7
GEMINI I - The Week of FREEDOM May 25-June 2

: Gemini I's balk at restrictions and aim to maintain their freedom at all costs. Generally on the side of the individual, they hate oppression and exploitation, opposing them both in theory and in practice. Gemini I's will not usually back down from a fight. Naturally combative they stick up for what they believe is right and will not hesitate to attack wrongdoing in any form, be it moral or practical, for Gemini I's believe there is a right way and a wrong way to do things, and that only the right way will yield uniformly positive results. One of their strongest weapons is laughter or ridicule, which they do to pull out of their formidable verbal arsenal. Still, Gemini I's are willing to give the other fellow a second chance. Resilient, they will not quit valuable relationships easily; instead, they hang in there, letting go of resentments.
Strengths:

WITTY - CHARISMATIC - TECHNICALLY GIFTED
Weaknesses:

TYRANNICAL - MANIPULATIVE - COMPLAINING
Advice

:

Work to finish what you start. Develop the patience to interact fully with others. Your ideals may have to be sacrificed at times for the sake of harmony. Avoid escapism in its manifold guises. Keep busy and happy, but do not neglect your inner emotional life.
GEMINI I NOTABLE
John Fitzgerald Kennedy
, commonly known as

Jack Kennedy

or by his initials

JFK

, was an American politician who served as the 35th President of the United States from January 1961 until his assassination in November 1963. May 29, 1917, Brookline, MA.
GEMINI I NOTABLE
Marilyn Monroe
was an American actress, model, and singer, who became a major sex symbol, starring in a number of commercially successful motion pictures during the 1950s and early 1960s. June 1, 1926, Los Angeles, CA.
GEMINI I NOTABLES

:

Marilyn Monroe

,

John Fitzgerald Kennedy

, Walt Whitman, Isadora Duncan, Clint Eastwood, John Wayne, Morgan Freeman, Hubert Humphrey, Ralph Waldo Emerson, Wild Bill Hickock.
Source:

The Secret Language of Relationships

Gary Goldschneider & Joost Elffers.