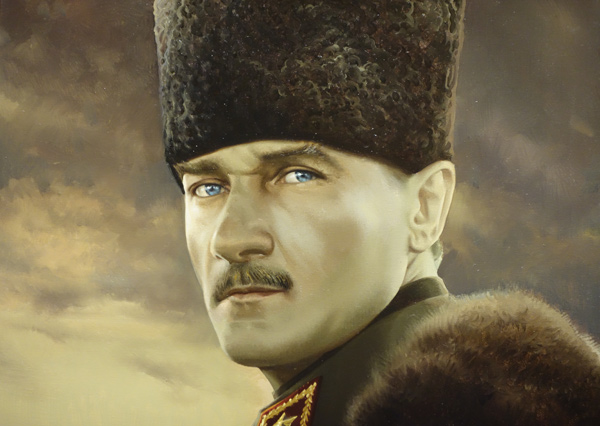 Mustafa Kemal Atatürk
was a Turkish army officer, revolutionary, one of the greatest statesmen of the 20th Century and the founder of modern of Turkey. May 19, 1881, Thessaloniki, Greece.
May NINETEENTH the Day of HEARTFELT PERSUASION

: May 19 people have plenty of energy, all right, but have to learn how to keep it under control and direct it well. This is indeed crucial because many born on this day have great leadership potential. Although they often go through trying times, both physically and emotionally, they emerge successful when their purpose is focused. Their energy can be quite elemental, like the weather. It is perhaps best put to use in long-range projects involving the building of structure in social or family life.
Strengths:

ELEMENTAL - ENERGETIC - JUST
Weaknesses:

CONTROLLING - DISRUPTIVE - FRUSTRATED
Advice

:

Sometimes leave others to their own devices; don't be so controlling. Follow what is best in you and allow yourself freedom. When you feel your temperature rise put some distance between yourself and what is bothering you; try not to overreact. Let go of your attachments at least once in your life.
BORN ON THIS DAY
:

Pol Pot

,
Ataturk
,

Malcolm X

,

Ho Chi Minh

, Grace Jones, Peter
Townsend
, Jim Leher, Edward de Bono (British physician, developed concept of lateral thinking).
Source:
The Secret Language of Birthdays
Gary Goldschneider & Joost Elffers.
MEDITATION:

There is man's time and there is God's time.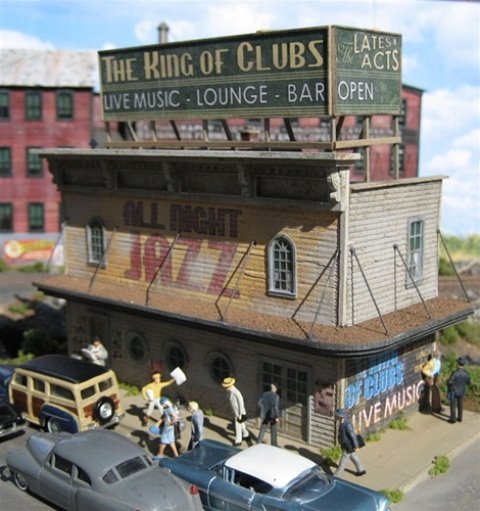 Clubs - Mind - Communication – Intelligence
King of Clubs - Maturity in Knowledge
Karma for the King of Clubs – Frivolity
KING
of Clubs: The KING of KNOWLEDGE and MASTER of DISTINCTIONS
: Sitting atop the suit of knowledge, the King of Clubs has everything needed to be an authority in any area they choose. These people have a direct line to knowledge accumulated from many past lives. Rarely do they live their life by any doctrine or philosophy other than their own. The well that feeds their minds is inexhaustible and from a high source. These are the people who live by their own truth. They can be found in all types of professions, usually in positions of responsibility, always respected in whatever capacity they are engaged. They have many opportunities for marriage. Relationships and partnerships are important to them. However, they also need a certain amount of personal freedom and for many, this is more important than a marriage. They seem to do their best work with a partner, and most King of Clubs are destined to be in partnership. This is the most psychic card in the deck - so much so that their intuitive approach to life is second nature.
Your

Karma Cards

are the:
Two of Spades
- You owe something to this person and they reflect you in some way.
Eight of Spades
- This person owes you and you are their mirror in some way.
KING
of Clubs
BIRTHDAYS
: January 27 (Aquarius), February 25 (Pisces), March 23 (Aries), April 21 (Aries or Taurus),
May 19 (Taurus)
, June 17 (Gemini), July 15 (Cancer), August 13 (Leo), September 11 (Virgo), October 9 (Libra), November 7 (Scorpio), December 5 (Sagittarius);
FAMOUS
KING
of Clubs
Malcolm X

,

born Malcolm Little and later also known as el-Hajj Malik el-Shabazz, was an African-American Muslim minister and human rights activist. May 19, 1925, Omaha, NE.
FAMOUS
KING
of Clubs:
Fidel Castro
August 13, 1926
,
Mozart, Lewis Carroll, George Harrison, Adelle Davis, Chaka Khan, Joan Crawford, Catherine the Great, Malcolm X, Venus Williams, Forest Whitaker, Moby, Sharon Osbourne, Joni Mitchell, Frankie Muniz, Walt Disney, Ataturk, Ho Chi Minh, Pol Pot.
Source:
Robert Camp's Love Cards
.
KING of Clubs (Wands) in Tarot
King of Clubs:

Wonderfully creative and very fast learners, even the careless and negative Kings of Clubs have keen intelligence and insight. King of Clubs are also known as emotional idealists and need to be careful they don't scatter their forces due to emotional disturbances or problems within the family. Both sexes have strong family ties and they tend to make excellent parents. They are often willing to make sacrifices to provide for their children. In particular, for their children's education. The King of Clubs rarely lacks money and they usually make it by being in business for themselves. These people make excellent lawyers - especially for corporations - and trustees for estates.
http://www.metasymbology.com/
TAURUS-GEMINI CUSP: The Cusp of ENERGY May 19 - 24

: Those born on the Taurus-Gemini cusp can easily see themselves more as a force than as a person. Not specialists in self-awareness, from an early age they forge a role in life that is active rather than passive, dynamic rather than static. Interested as children in everything around them, those born on the Cusp of Energy often fly every which way in their search for stimulation. Sometimes to the despair of their parents, who correctly accuse them of spreading themselves too thin and not sticking to any one activity, they want to do it all, to take on the world in a direct frontal assault. Some of those born on the cusp fail to form a strong ego early in life. Wanting to please, and fearful of rejection, Taurus-Gemini's may accept the wishes of others at the expense of their own. Self-assertion and building a powerful ego can become a lifelong occupation for them.
Strengths:
VERSATILE - ACTIVE -
BRILLIANT
Weaknesses:

GARRULOUS - COMPULSIVE - HASTY
TAURUS-GEMINI CUSP NOTABLE: Hồ Chí Minh, born Nguyễn Sinh Côn, or Nguyễn Sinh Cung, also known as Nguyễn Tất Thành and Nguyễn Ái Quốc, was a Vietnamese Communist revolutionary leader who was prime minister and president of the Democratic Republic of Vietnam. May 19, 1890, Kim Lien, Vietnam.
TAURUS-GEMINI CUSP NOTABLES:
Bob Dylan
, Nicole Brown Simpson,
Ataturk, Pol Pot
,
Malcolm X, Cher,

Ho Chi Minh

.
ADVICE

:

Monitor the pace of your activities carefully. Seek to be more consistent and less casual in jettisoning people and ideas. Don't come on so strong. Turn off your mental motor from time to time. Confront your fears and insecurities.
Source:
The Secret Language of Relationships
Gary Goldschneider & Joost Elffers.
Karma for the King of Clubs –
Frivolity.