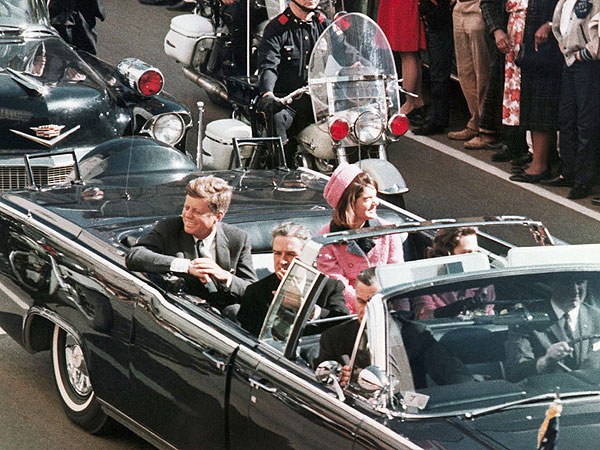 John Fitzgerald Kennedy
, commonly known as

Jack Kennedy

or by his initials

JFK

, was an American politician who served as the

35th President of the United States from January 1961 until

his assassination
in November 1963.
May 29, 1917
Brookline, MA.
The Way of STRUCTURE Spirit to System Builders

: The Way of Structure calls those born to it to develop both the psychological and physical structures to maximize their health, work, and overall welfare. Spiritually idealistic, these individuals are challenged to develop their pragmatic side and eschew those elements that will distract them from the here and now. These individuals feel overwhelmed when they are called to make a decision and are daunted by large amounts of information. Those on this path will learn how to structure and arrange the details of life in a manner that enables them to be decisive. Taking their heads out of the clouds, paying attention to what is in front of their noses, and refusing to be carried away by metaphysical impulses will help those on this path to deal with and enjoy the tasks of everyday life. Eventually, they will find fulfillment by participating in the most mundane life experiences and will be grounded enough to put their compassion to work in the service of their fellowman.
Core Lesson

: Creating structure in all aspects of their lives - physical, mental, and emotional.
Goal

: To become decisive in practical and grounded ways;
Gifts:

SPIRITUAL - COMPASSIONATE - PSYCHIC
Weaknesses:

UNGROUNDED - ESCAPIST - UNAWARE
Release

:

The yearning for a more idealized world
Reward

:

The joy of knowing the right course of action

.
A

DVICE

:

Think of information as a tool. Realize that decision making is about putting all considerations into perspective. Don't feel overwhelmed. Get organized! Take one step at a time.
BALANCE POINT

:

Spiritual and Physical

.
NOTABLES

: Maria Callas, Charles Dickens, Ayn Rand, Alan Shepard, Maria von Trapp, Henry Fonda, Tammy Wynette,

John F. Kennedy

, Paul McCartney, Christian Dior, W.E.B. Du Bois, Emily Dickinson, David Ben-Gurion, Harrison Ford, John Maynard Keynes, Barbra Streisand.
Source:

The Secret Language of Destiny

, Gary Goldschneider & Joost Elffers.