John Kasich is an American politician, the 69th and current Governor of Ohio, first elected in 2010 and re-elected in 2014. May 13, 1952 (age 64), McKees Rocks, PA.
May THIRTEENTH the Day of NATURAL APPEAL
: May 13 people often have great popular appeal in their immediate social circle or in society at large. With apparent ease, in the most natural manner possible, they can achieve the recognition and success that others must struggle to attain. Unfortunately, however, such facility often draws reproach. May 13 people are sometimes accused of superficiality or of achieving a trivial success of no real depth.
STRENGTHS:

Natural, Playful, Unrestricted
WEAKNESSES:
Superficial, Erratic, Depressed
ADVICE
: The decision is yours. Should you choose the more difficult path you will have the joys but also the responsibilities that accompany the developing of talents to the fullest. Do not be disturbed by those who criticize your sense of ease; on the other hand do not be so easily self-satisfied.
BORN ON THIS DAY

: Joe Louis,
Stephen Colbert
,
Stevie Wonder, Jim Jones,

John Kasich

, Ritchie Valens, Bea Arthur, Ravi Shankar,
;
Source:
The Secret Language of Birthdays
Gary Goldschneider & Joost Elffers.
MEDITATION:
A teacher teaches the student to teach himself.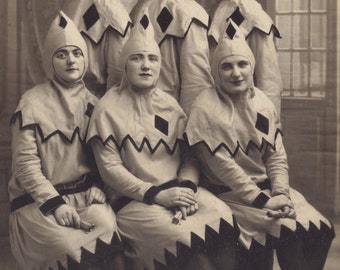 Diamonds -
Values - Security – Dharma
6 of Diamonds -
Completion of Obligations
Karma for the 6 of Diamonds -
True Worth
SIX
of Diamonds: The Card of FINANCIAL
RESPONSIBILITY
: The number six implies responsibility and diamonds relates to finances. Six of Diamonds people are keenly aware of debts and their repayment. Like all sixes they receive exactly what they put out. They may fall into slumps as a result of their inertia so they need to remember to prod themselves into action. Once they get going, they can attain anything they desire. There is protection for them in work and action, not in waiting for the lottery. Relationships: Underneath the tough exterior of the 6d lies a person who is having a difficult time meeting their needs for affection. There are often deep fears of abandonment that underlie much of what they do in their personal relationships. Until those fears are dealt with directly, they can have a hard time understanding the repeated failures that make up their love life. There is protection in work and action. On a deeper level, the Six of Diamonds is here to settle karmic debts from past lives. Finances can go from one extreme to the other in this process. If they accept what they inwardly know, they will always be happy whatever the circumstances in their life. If they have discovered their special mission in life, they will not worry about how much money they have. These people make great teachers. They are givers and can be entrusted with great responsibility. What they have to give is a clear knowledge of values and discrimination.
Your

Karma Cards

are the:
Nine of Clubs
- You owe something to this person and they reflect you in some way.
Three of Spades
- This person owes you and you are their mirror in some way.
SIX
of Diamonds
BIRTHDAYS
: January 21 (Cancer-Aquarius), February 19 (Aquarius-Pisces), March 17 (Pisces), April 15 (Aries),
May 13 (Taurus)
, June 11 (Gemini), July 9 (Cancer), August 7 (Leo), September 5 (Virgo), October 3 (Libra), November 1 (Scorpio);
FAMOUS
SIX
of Diamonds
Dennis Rodman

is an American retired professional basketball player, who played for the Detroit Pistons, San Antonio Spurs, Chicago Bulls, Los Angeles Lakers, and Dallas Mavericks in the National Basketball Association
May 13, 1961 (age 55), Trenton, NJ.
FAMOUS
SIX
of Diamonds:
Kurt Russell
,
Baby Spice, Geena Davis, Seal, Marquex Hemingway, Rudolf Nureyev, Leonardo da Vinci, Stevie Wonder, Shia LaBeouf,

Jacques Cousteau

, Courtney Love, O.J. Simpson, Charlize Theron, Jim Jones, Jesse James, Ashlee Simpson;
Source:
Robert Camp's Love Cards
www.7thunders.com
SIX of Diamonds

symbolizes the need for understanding VALUE. A very successful and satisfactory life can be built for the Six of Diamonds when money is not made the sole objective. The acquisition of knowledge is not easy for the Six of Diamonds; there are obstacles and frustrations for them. There may be difficulty in acquiring an education in early life -- or there may be unwillingness to bother with it on their own part. Money, however, is vital to the people born under this card. Often times they want to begin earning it even before they know where, or how! The women of this Card should strive not to depend on their personalities for success, and the men not seek a wealthy marriage to promote their own objectives. For both men and woman Six of Diamonds, finances tend to go to extremes and remain in one state for a long time -- either way up, or way down.

http://www.metasymbology.com/
TAURUS III - The Week of the NATURAL May 11-18:
Taurus III's are highly sensitive individuals who need to be free to express themselves as directly and as naturally as they wish. Taurus III's do not react well when others try to correct, reform or change their basic habits. These spontaneous, fun-loving, zany individuals insist on being themselves: indeed, they seem to have no other choice. Yet society can put pressures on an individual to conform, and Taurus III's may consequently encounter serious frustrations and obstacles while growing up. Nervousness and neurotic behavior not infrequently result and, in more extreme cases, depressions and acutely
repressed
feelings.
Strengths:

FUN-LOVING - ADVENTURESOME - IMAGINATIVE
Weaknesses:

OBSESSIVE - REBELLIOUS - FRUSTRATED
Advice:
Dig deeper and explore the depths of your personality. Try to take matters a bit more seriously if you wish others to do the same in regard to you. On the other hand, never give up your natural and instinctive approach to life. Set your personal standards a bit higher and expect more of yourself.
TAURUS III NOTABLE Stevland Hardaway Morris, known by his stage name Stevie Wonder, is an American musician, singer, songwriter, record producer, and multi-instrumentalist. May 13, 1950. Saginaw, Michigan.
TAURUS III NOTABLES
: Dennis Hopper,
Salvadore Dali,
George Lucas, Joe Louis, David Byrne, Henry Fonda, Margot Fontaine, Katherine Hepburn,
Stevie Wonder
, Phil Silvers, George Carlin, Liberace, Bertrand Russell, Yogi Berra.
Source:
The Secret Language of Relationships
Gary Goldschneider & Joost Elffers.