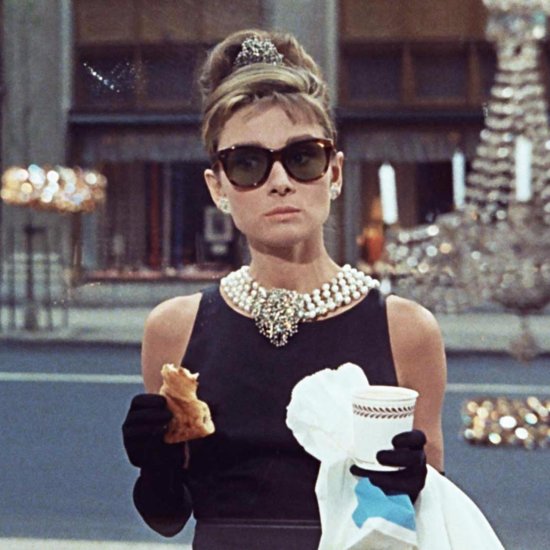 Audrey Hepburn was a British actress and humanitarian. Recognized as a film and fashion icon, Hepburn was active during Hollywood's Golden Age. May 4, 1929, Ixelles, Belgium.
May FOURTH the Day of NURTURING SUPPORT

:
Those born on May 4 are destined to impart to others what they have learned through study or experience. Whether they teach formally in a school or not, they will pass on the ins and outs of their field of expertise to those who work with them or seek them out for coaching or advice. Although they may appear mild-mannered, May 4 people have a magnetic power which frequently lands them in positions of responsibility. Rather than being leaders, however, they should seek to be part of a team.
ADVICE

:

Avoid being too self-sacrificing; pay more attention to your own needs. Have faith in the ability of your children or dependents to go it alone. Don't worry so much about your image to the world; express what you feel. Remember that you won't get anywhere without daring to fail.
Strengths:

CARING-WARM-HEARTED-STABLE
Weaknesses:

SELF-DENYING-RESENTFUL-UNFULFILLED
Born On This Day
: Audrey Hepburn, Horace Mann, Thomas Huxley, Hosni Mubarek,
Randy Travis,
Roberta Peters;
Source:
The Secret Language of Birthdays
Gary Goldschneider & Joost Elffers.
MEDITATION:

Only the painting feels no desire.
Meaning of the Two of Spades
Partnership in Work
Karmic Challenge:
Fear of Unity
TWO
of Spades: The FRIENDSHIP Card
: The Two of Spades is the card of work partnership and friendship. Two's are also fear cards, and it is their own spiritual natures that often scare the Two of Spades. The displacement and Karma Card, the Six of Spades, speaks of karma to be paid in this life time, often in the form of work or health difficulties, while the placement of the Two of Spades in the Natural Spread at the Uranus/Uranus position tells us that they have strong intuitional gifts. The double sixes in the Venus and Mars positions tell us that the Two of Spades often get into ruts in their family lives and work sphere. When they fight this monotony, there can be frustration. They have strong mental powers and strong intuitive powers and both of these can make them money. They are very congenial and have success in social situations but their Three of Hearts Pluto Card speaks of some indecision both romantically and in general that can plague them throughout their life. Overall they have an easier life path than most and should not let themselves let that ease turn to self-indulgence. Often they marry into money.
Your

Karma Cards

are the: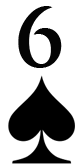 Six of Spades
- You owe something to this person and they reflect you in some way.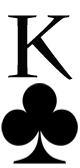 King of Clubs
- This person owes you and you are their mirror in some way.
TWO
OF SPADES
BIRTHDAYS
:
January 12 Capricorn, February 10 Aquarius, March 8 Pisces, April 6 Aries,
May 4 Taurus
, June 2 Gemini.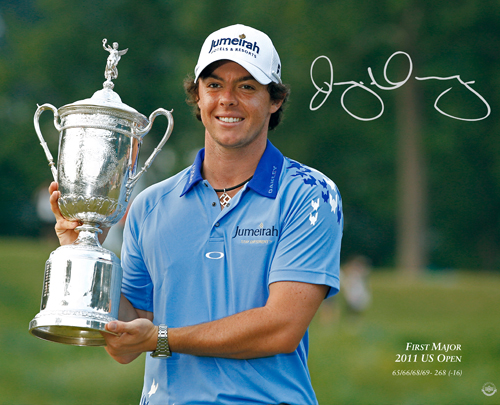 FAMOUS
TWO
OF SPADES
Rory McIlroy
,
is a Northern Irish professional golfer from Holywood in County Down who is a member of both the European and PGA Tours. May 4, 1989 (age 25), Holwood, UK.
FAMOUS TWO
OF SPADES PEOPLE:
Hosni Mubarek
,
Rush Limbaugh, Joe Frazier, Kirstie Alley, Laura Dern, Bertolt Brecht, Jimmy Durante, Aidan Quinn, Freddie Prinze Jr., James Van Der Beek, Butch Cassidy, Candace Cameron, Lowell Thomas, Audrey Hepburn,
Rory Mcllroy
, Stacey Keach, Charlie Watts, Hedda Hopper.
Source:
Robert Camp's Love Cards.
TWO of Spades (Swords) in Tarot
TWO of Spades people are quick thinkers, sociable, and very direct. They are also hard workers, but can be even harder to work with. Those born with the Two of Spades as their birthday card tend to do well with property, and investments in minerals or products of the earth. They are also savvy with new technology, and have a flair for the performing arts. The 2 of Spades will often look for some kind of diversion in the form of gambling or risk taking. However, when it comes to love, they are only interested in meaningful or long term relationships. Mental rapport is high on their list requirements, and their straightforward charm and forthright demeanor almost always get them where they want to go. http://www.metasymbology.com/
TAURUS II - The Week of the TEACHER May 3-10

: Those people born in the Week of the Teacher are mainly involved in the development of ideas and techniques. No matter what the vocation or avocation of a Taurus II, they have a message to share. Verbalizing their ideas and observations, generating discussion, and leading by example are all Taurus II's favorite activities. It can be said that they have a calling for imparting information and, more importantly, presenting it in a manner that others can understand.
Strengths:

ENTERPRISING-FAIR-MAGNETIC
Weaknesses:

DEMANDING-CRITICAL-INFLEXIBLE
Advice

:

Seek to be more affectionate and playful. Beware of strident, dogmatic or inflexible attitudes. Remember that others have gifts to teach also, and that the best teacher is often an eternal student. Set a good example by admitting your mistakes. Rework and revise your ideas periodically.
TAURUS II
NOTABLE
Sigmund Freud
was an Austrian neurologist, now known as the father of psychoanalysis. Freud qualified as a doctor of medicine at the University of Vienna in 1881, and then carried out research into

May 6, 1856, Pfibor, Czech Republic.
TAURUS II
NOTABLES

: Orson Welles,
Horace Mann
,
Eva Peron, Sigmund Freud, Karl Marx, Golda Meir, Roberto Rossellini, Willie Mays, Fred Astaire, Ricky Nelson, Gary Cooper, Johannes Brahms, Rudolph Valentino.
Source:
The Secret Language of Relationships
Gary Goldschneider & Joost Elffers.