Nikita Sergeyevich Khrushchev
was a Russian politician who led the Soviet Union during part of the Cold War.
Leader of the USSR during the Cuban missile crisis. 15 April, 1894. Kalinovka, Russia
SIX of Diamonds: The Card of
FINANCIAL RESPONSIBILITY
: The number six implies responsibility and diamonds relates to finances. Six of Diamonds people are keenly aware of debts and their repayment. Like all sixes they receive exactly what they put out. They may fall into slumps as a result of their inertia so they need to remember to prod themselves into action. Once they get going, they can attain most anything they about what they might owe in the future.
Relationships

: Underneath the tough exterior of the (6d) lies a person who is having a difficult time meeting their needs for affection. There are often deep fears of abandonment that underlie much of what they do in their personal relationships. Until those fears are dealt with directly, they can have a hard time understanding the repeated failures that make up their love life. There is protection in work and action.
Diamonds -
Values - Security – Dharma
,
6 of Diamonds -
Completion of Obligations
,
Karma for the 6 of Diamonds -
True Worth.
On a deeper level, the

Six of Diamonds

is here to settle karmic debts from past lives. Finances can go from one extreme to the other in this process. If they accept what they inwardly know, they will always be happy whatever the circumstances in their life. If they have discovered their special mission in life, they will not worry about how much money they have. These people make great teachers. They are givers and can be entrusted with great responsibility. What they have to give is a clear knowledge of values and discrimination.
Your

Karma Cards

are the:
Nine of Clubs
- You owe something to this person and they reflect you in some way.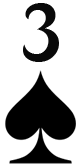 Three of Spades
- This person owes you and you are their mirror in some way.
SIX of Diamonds

BIRTHDAYS

: January 21 (Cancer-Aquarius), February 19 (Aquarius-Pisces), March 17 (Pisces),

April 15 (Aries)

, May 13 (Taurus), June 11 (Gemini), July 9 (Cancer), August 7 (Leo), September 5 (Virgo), October 3 (Libra), November 1 (Scorpio);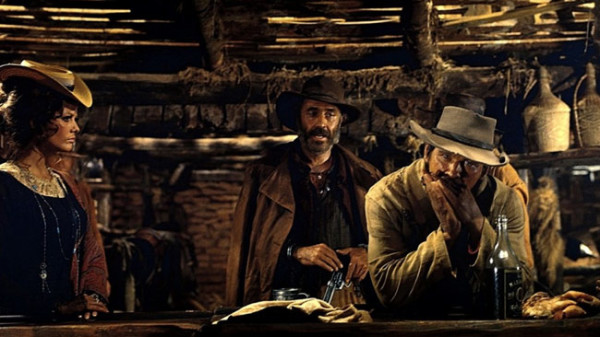 Claudia Cardinale
is a Tunisian-born actress of Sicilian parentage who appeared in some of the most prominent European films of the 1960s and 1970s.

April 15, 1938 (age 76), La Goulette, Tunisia.
FAMOUS SIX of Diamonds: Baby Spice, Geena Davis, Seal, Marquex Hemingway, Jeff Daniels, Kurt Russell, Rudolf Nureyev, Leonardo da Vinci, Stevie Wonder, Shia LaBeouf, Jacques Cousteau, Courtney Love, O.J. Simpson, Charlize Theron, David Duchovny, Rose McGowan, Jesse James, Ashlee Simpson, Claudie Cardinale, Elizabeth Montgomery;
Source:

Robert Camp's Love Cards

www.7thunders.com
ARIES III The Week of the PIONEER April 11 - 18

: Aries III's are quite uncharacteristic of the more self-centered, egoistic Aries types; much more social in nature, they must interact dynamically and regularly with their fellow humans, particularly with regard to bettering their living and working conditions. They are often true leaders, more concerned with doing good for their followers than with their own glory. Pioneers, they are often idealistic types who follow their visions fearlessly. Needless to say, they cannot exist side by side for long with .another dominant personality, particularly one who challenges their authority. Such struggles may confuse or bewilder those born in this week, who believe that they are only acting for the good of all.
Strengths:

PROTECTIVE, GENEROUS, FEARLESS
Weaknesses:

UNREALISTIC, UNYIELDING, SELF-SACRIFICING
ARIES III NOTABLE
Leonardo di ser Piero da Vinci
was an Italian polymath, painter, sculptor, architect, musician, mathematician, engineer, inventor, anatomist, geologist, cartographer, botanist, and writer. April 15, 1452, Vinci, Italy.
ARIES III NOTABLES

:

Leonardo Da Vinci

, Charlie Chaplin, Thomas Jefferson, Nikita Khrushchev, Buddha, J.P. Morgan. Helen (Cancer I) Keller's Anne Sullivan Macy (Aries III).
ADVICE
:
Tune into what people are really saying. Beware of those who wish to
monopolize
your time and energy. Ideals and ideas can be worthy of devotion, but also destructive. Make sure that others want to be helped or led before you offer. Try to keep in touch with the actual state of things. Beware of being carried away by your own
enthusiasm
.
Source:

The Secret Language of Relationships,

Gary Goldschneider & Joost Elffers.