K
evin Bacon
is an American actor and musician whose films include musical-drama film Footloose, the controversial historical conspiracy legal thriller JFK, the legal drama A Few Good Men, the

July 8, 1958 (age 56), Philadelphia, PA.
July EIGHTH the Day of the DARK PRAGMATIST

: Those born on July 8 are pragmatic in the extreme. Thus they are more concerned with results than with theories. As founders or originators they are not only capable of building an organization, family or business but generally stick around to run it as well; indeed, maintenance is a major theme in their life and work, and the efficient running of their home or business is of the highest priority.
STRENGTHS:

Pragmatic, Protective, Responsible
WEAKNESSES:

Armored, Smothering, Insensitive
ADVICE

:

Every so often, lighten up a bit and have some fun with no practical goal in mind. Treat those close to you to a good time also, and not just as a reward either. Work out your aggression in the context of fair play. If you need help, don't be afraid to ask for it. Being able to admit to your weaknesses is a sign of strength.
BORN ON THIS DAY:

John D. Rockefeller,
Ferdinand von Zeppelin
,
Nelson Rockefeller, Phillip C. Johnson, Billy Eckstein,

Kevin Bacon

, Roone Arledge;
Source:
The Secret Language of Birthdays,
Gary Goldschneider & Joost Elffers.
MEDITATION
:
One must often open one's heart, even if surgery is required.
Diamonds - Values - Security – Dharma
7 of Diamonds - Conflict between Spirit and Matter
Karma - Harmonization of Money and Love
SEVEN
of Diamonds: The MILLIONAIRE'S Card
By suit, the Seven of Diamonds is always connected with finances. As a spiritual number, they must maintain a non-attached attitude about money or there will be continuous problems in this area. Once they put money in its proper place however, they often attain or inherit great wealth. Regardless, many of their life lessons will come through this avenue. The other avenue is their close relationships. Family, lovers and friends are all very important to the Seven of Diamonds person. They have close ties, for better or worse, with their family and share in their trials. They are usually restless, making frequent changes in either occupation or location. Their love life usually entails sacrifice and disappointment until they learn to let others go and be as they are. In their spiritual studies they find inner satisfaction and validation for their own intuition. Once on the path, everything in their life is put into proper perspective and they can excel in any chosen field.
Your

Karma Cards

are the:
Nine of Hearts
- This card is your cosmic twin and the one with whom you share the strongest karmic link.
Ace of Clubs,
Two of Hearts,
King of Spades,
Jack of Hearts,
Eight of Clubs
- You are also connected to these cards and will often find one or more of them in your life. You all share a somewhat 'fixed' nature.
SEVEN
of Diamonds
BIRTHDAYS
: January 20 (Capricorn/Aquarius), February 18 (Aquarius/Pisces), March 16 (Pisces), April 14 (Aries), May 12(Taurus), June 10 (Gemini),
July 8 (Cancer)
, August 6 (Leo), September 4 (Virgo), October 2 (Libra);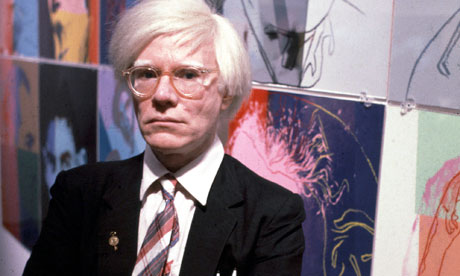 FAMOUS SEVEN
of Diamonds: Andy Warhol was an American artist who was a leading figure in the visual art movement known as pop art. His works explore the relationship between artistic expression, celebrity culture and advertisement that flourished by the 1960's. August 6, 1928, Pittsburgh, PA.
FAMOUS SEVEN
of Diamonds:
Lucille Ball,
Rob Bourdon, George Burns, Matt Dillon, John Travolta, Flavor Flav, Jerry Lewis, Sarah Michelle Gellar, Tony Hawk, Stephen Baldwin, James Madison, Elizabeth Hurley, Kevin Bacon, John D. Rockefeller,
Andy Warhol
,

Jon Benet Ramsey, Beyonce Knowles, Sting;
Source:
Robert Camp's Love Cards
www.7thunders.com
The 7 of Diamonds is a card necessarily associated with money - for good or ill, little or much. It is a card of power and accomplishment. And for those who have not acquired a sense of value, it is known as the Card of "Wine, Women and Song"
The lives of the Seven of Diamonds people seem to follow cycles of 5 or 7 years; changes are often violent, always sudden. There is a great love of home for all 7 of Diamonds, but they may have to wait for it, as their early life is filled with many changes. The Seven of Diamonds is one of the "swing cards", exchanging places with the 9 of Hearts every other year. This symbolizes a challenge in balancing love with money. When their love life is running smoothly, the need for earning money becomes the priority - and when there is wealth, the stability of their home life tends to suffer! http://www.metasymbology.com/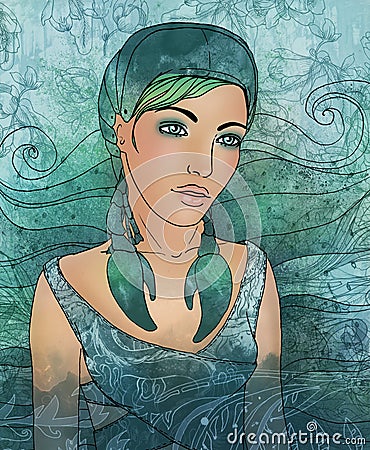 CANCER II - The Week of the UNCONVENTIONAL July 3 - 10

: Cancer II's can appear quite normal, and may occupy ordinary positions in the working world, but they are irresistibly attracted to the unusual and the bizarre. Few colleagues and associates are ever granted access to their secret world; only their intimates come to realize, often after years of close association, how closely their fascination with all that is strange and curious mirrors their own inner self.
Strengths:

FANTASY-RICH - FUN - PSYCHOLOGICALLY ASTUTE
Weaknesses:

SELF-DESTRUCTIVE - OBSESSIVE - EMBARRASSING
Advice

:

Make a real effort to get out in the world. Toughen your stance a bit and try not to be so sensitive. Develop your financial sense and cultivate your talent for maintenance and continuity. Keep contact with those who care about you. Put your active fantasy and imagination to productive use.
CANCER II
NOTABLE:
"Tom" Hanks
is an American actor and filmmaker. He is known for his roles in Big, Philadelphia, Forrest Gump, Apollo 13, Saving Private Ryan, You've Got Mail, Cast Away, The Da Vinci.

July 9, 1956 (age 58), Concord, CA.
CANCER II
NOTABLES

: Tom Hanks

,
O.J. Simpson
,
Franz Kafka, Nikola Tesla, Tom Cruise, Kevin Bacon, Ann Landers, Abigail Van Buren, Geraldo Rivera, John Rockefeller, Philip Johnson, Sylvester Stallone, Ringo Starr, P.T. Barnum, George M. Steinbrenner, Nancy Reagan, Janet Leigh.
Source:
The Secret Language of Relationships
,
Gary Goldschneider & Joost Elffers.
MEDITATION:

All the multiplicities of spaces and times exist in one Space and One Time.