James Hugh Calum Laurie
, known professionally as
Hugh Laurie

,
is an English actor, writer, director, musician and comedian. June 11, 1959 (age 55), Oxford, UK.
June ELEVENTH the Day of the LIMIT PUSHERS

: Those born on June 11 have the courage to push beyond boundaries imposed by either society or nature. Their will to overcome, to go one step further, to break out of limitation is marked. Therefore, those born on this day may be called expansive and somewhat aggressive personalities.
STRENGTHS:

Well-Directed, Positive, Dilligent
WEAKNESSES:

Stubborn, Wearing
ADVICE

:

Be aware of the feelings of others; try to be more sensitive to the wants and needs of your family and friends. Cultivate humility, don't get so carried away with yourself. Your aggressiveness can attract powerful enemies.
BORN ON THIS DAY

: Jacques-Yves Cousteau, Vince Lombardi, Joe Montana, Jackie Stewart, Gene Wilder, John Constable, Richard Loeb,

Hugh Laurie

;
MEDITATION

:

In his arrogance, man thinks he is capable of destroying nature.
Source:

The Secret Language of Birthdays

Gary Goldschneider & Joost Elffers.
Diamonds - Values - Security - Dharma,
6 of Diamonds - Completion of Obligations,
Karma for the 6 of Diamonds - True Worth
SIX of Diamonds: The Card of FINANCIAL RESPONSIBILITY
: The number six implies responsibility and diamonds relates to finances. Six of Diamonds people are keenly aware of debts and their repayment. Like all sixes they receive exactly what they put out. They may fall into slumps as a result of their inertia so they need to remember to prod themselves into action. Once they get going, they can attain
most about
what they might owe in the future. Relationships: Underneath the tough exterior of the 6d lies a person who is having a difficult time meeting their needs for affection. There are often deep fears of abandonment that underlie much of what they do in their personal relationships. Until those fears are dealt with directly, they can have a hard time understanding the repeated failures that make up their love life. There is protection in work and action. On a deeper level, the Six of Diamonds is here to settle karmic debts from past lives. Finances can go from one extreme to the other in this process. If they accept what they inwardly know, they will always be happy whatever the circumstances in their life. If they have discovered their special mission in life, they will not worry about how much money they have. These people make great teachers. They are givers and can be entrusted with great responsibility. What they have to give is a clear knowledge of values and discrimination.
Your

Karma Cards

are the:
Nine of Clubs
- You owe something to this person and they reflect you in some way.
Three of Spades
- This person owes you and you are their mirror in some way.
SIX of Diamonds

BIRTHDAYS

: January 21 (Cancer-Aquarius), February 19 (Aquarius-Pisces), March 17 (Pisces), April 15 (Aries), May 13 (Taurus),

June 11 (Gemini)

, July 9 (Cancer), August 7 (Leo), September 5 (Virgo), October 3 (Libra), November 1 (Scorpio);
FAMOUS SIX of Diamonds
Leonardo di ser Piero da Vinci
was an Italian polymath, painter, sculptor, architect, musician, mathematician, engineer, inventor, anatomist, geologist, cartographer, botanist, and writer. April 15, 1452, Vinci, Italy.
FAMOUS

SIX of Diamonds: Baby Spice, Geena Davis, Seal, Marquex Hemingway, Jeff Daniels, Kurt Russell, Rudolf Nureyev,

Leonardo da Vinci

, Stevie Wonder, Shia LaBeouf, Jacques Cousteau, Courtney Love, O.J. Simpson, Charlize Theron, David Duchovny, Rose McGowan, Jesse James, Ashlee Simpson;
Source:

Robert Camp's Love Cards

www.7thunders.com
SIX of Diamonds symbolizes the need for understanding VALUE. A very successful and satisfactory life can be built for the Six of Diamonds when money is not made the sole objective. The acquisition of knowledge is not easy for the Six of Diamonds; there are obstacles and frustrations for them. There may be difficulty in acquiring an education in early life -- or there may be unwillingness to bother with it on their own part. Money, however, is vital to the people born under this card. Often times they want to begin earning it even before they know where, or how! The women of this Card should strive not to depend on their personalities for success, and the men not seek a wealthy marriage to promote their own objectives. For both men and woman Six of Diamonds, finances tend to go to extremes and remain in one state for a long time -- either way up, or way down. http://www.metasymbology.com/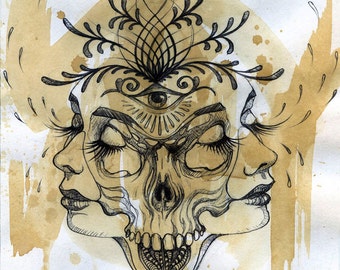 GEMINI III - The Week of the SEEKER June 11-18:
The primary drive of a Gemini III is to go beyond limitations imposed by society and nature. This may take the form of a drive toward success, or an overcoming of physical limitations. Gemini III's are never happier when they are on the move: probing, testing, tasting and exploring the most interesting things life has to offer. Not afraid to take chances, those born in this week are attracted by risk and danger. Adventurers in every sense of the word, Gemini III's are restless types. Their style is to remain unattached and thus free to progress as far as possible. Life is never dull with a Gemini III around. Those born in this period do not necessarily have to travel to far-off lands to explore and find challenge. For them all of life is an adventure. Thus Gemini III's keep others guessing as to their next move.
Strengths:

EXPLORATORY - RISK-TAKING - MONEY-WISE
Weaknesses:

EMOTIONALLY VOLATILE - DISILLUSIONED - IMPATIENT
Advice

:

Sometimes what is right in front of you is just as interesting as something risky or exotic. It may not be incumbent on you to influence the course of things. Allow yourself to express negativity when it is called for. Give yourself easy rewards, too.
GEMINI III NOTABLES
Christo
(born

Hristo Vladimirov Yavachev

,

Bulgarian

:
Христо Явашев
, June 13, 1935) and
Jeanne-Claude
(born
Jeanne-Claude Denat de Guillebon
, June 13, 1935 – November 18, 2009) were a married couple who created environmental works of art. Christo Yavachev is Bulgarian born and Jeanne-Claude was born in Morocco. Their works include the wrapping of the
Reichstag
in
Berlin.
Christo and Jeanne-Claude were born on the same date, Christo in Gabrovo, Bulgaria, and Jeanne-Claude in Morocco.
GEMINI III

NOTABLES

: Anne Frank, Courtney Cox, Vince Lombardi, Donald Trump, Jim Belushi,

George W. Bush

,

Christo,

Che Guevara,

Jacques Cousteau

, Steffi Graf, Joe Montana Gene Wilder, Newt Gingrich, Paul McCartney.
Source:

The Secret Language of Relationships

, Gary Goldschneider & Joost Elffers.