Anthony Weiner is an American politician and former U.S. representative who served New York's 9th congressional district from January 1999 until June 2011. Famous for his marriage to Huma Abedin, Hillary's gal Friday and his sexting scandal. September 4, 1964 (age 50), Brooklyn, NYC, NY.
September FOURTH the Day of the BUILDER
: The dominant theme in the lives of September 4 people is that of building. No matter what their career, family situation or social circle is, they are taken up with matters of structure, form, organization and putting things together to make them work. Although many September 4 people possess technical ability, it is more in
envisioning
and planning that those born on this day shine. Building systems, for example, that produce goods or supply services, in material or theoretical terms, is their forte. Pragmatic to the extreme, September 4 people believe that the true measure of methods is in results.
STRENGTHS:

Methodical, Capable, Constructive
WEAKNESSES: I

nflexible, Demanding,
Over-exacting
ADVICE

:

Try to put your knowledge of how things work to a morally sound end. Follow your desire to serve, but don't neglect your own needs. let up on demands where you can, while still maintaining high standards

;
BORN ON THIS DAY

:
Paul Harvey,
Daniel H. Burnham, Kenzo Tange, Henry Ford II, Mitzi Gaynor, Mickey Cohen, Beyonce Knowles, Tom Watson, Dick York,
Anthony Weiner,
Craig Claiborne;
Source:
The Secret Language of Birthdays
Gary Goldschneider & Joost Elffers.
MEDITATION:

Even a rabbit can twist an ankle.
Diamonds
- Values - Security - Dharma
7 of Diamonds
- Conflict Between Spirit and Matter
Karma
- Harmonization of Money and Love
SEVEN
of Diamonds: The MILLIONAIRE'S Card
By suit, the Seven of Diamonds is always connected with finances. As a spiritual number, they must maintain a non-attached attitude about money or there will be continuous problems in this area. Once they put money in its proper place however, they often attain or inherit great wealth. Regardless, many of their life lessons will come through this avenue. The other avenue is their close relationships. Family, lovers and friends are all very important to the Seven of Diamonds person. They have close ties, for better or worse, with their family and share in their trials. They are usually restless, making frequent changes in either occupation or location. Their love life usually entails sacrifice and disappointment until they learn to let others go and be as they are. In their spiritual studies they find inner satisfaction and validation for their own intuition. Once on the path, everything in their life is put into proper perspective and they can excel in any chosen field.
Your

Karma Cards

are the:
Nine of Hearts
- This card is your cosmic twin and the one with whom you share the strongest karmic link.
Ace of Clubs,
Two of Hearts,
King of Spades,
Jack of Hearts,
Eight of Clubs
- You are also connected to these cards and will often find one or more of them in your life. You all share a somewhat 'fixed' nature.
SEVEN
of Diamonds
BIRTHDAYS
: January 20 (Capricorn/Aquarius), February 18 (Aquarius/Pisces), March 16 (Pisces), April 14 (Aries), May 12(Taurus), June 10 (Gemini), July 8 (Cancer), August 6 (Leo),
September 4 (Virgo II)
,
October 2 (Libra);
FAMOUS
SEVEN
of Diamonds
Kenzō Tange
was a Japanese architect, and winner of the 1987 Pritzker Prize for architecture. He was one of the most significant architects of the 20th century, combining traditional Japanese styles ...
September 4, 1913, Osaka, Japan.
FAMOUS
SEVEN
of Diamonds:
Mickey Cohen
.
George Burns, Matt Dillon, John Travolta, Jerry Lewis, Sarah Michelle Gellar, Stephen Baldwin, James Madison,
Kenzo Tange
, Kevin Bacon, John D. Rockefeller, Anthony Weiner, Andy Warhol, Lucille Ball, Jon Benet Ramsey, Beyonce Knowles, Sting;
Source:
Robert Camp's Love Cards
.
SEVEN of Diamonds (Pentacles, Coins, Disks) in Tarot
The 7 of Diamonds

is a card necessarily associated with money - for good or ill, little or much. It is a card of power and accomplishment. And for those who have not acquired a sense of value, it is known as the Card of "Wine, Women and Song" The lives of Seven of Diamonds people seem to follow cycles of 5 or 7 years; changes are often violent, always sudden. There is a great love of home for all

7 of Diamonds

, but they may have to wait for it, as their early life is filled with many changes. The

Seven of Diamonds

is one of the "swing cards", exchanging places with the 9 of Hearts every other year. This symbolizes a challenge in balancing love with money. When their love life is running smoothly, the need for earning money becomes the priority - and when there is wealth, the stability of their home life tends to suffer!
http://www.metasymbology.com/
VIRGO II The Week of the ENIGMA September 3-10

: Virgo II's are puzzling individuals, often proving difficult even for those closest to them to figure out.Their faces do not easily reveal what they are really thinking; indeed, showing emotion can be difficult for them. Behind their attractive or impressive exterior may lurk an unexpectedly guarded individual. Sphinx-like, Virgo II's are not above constructing devious defenses and cultivating an air of mystery about themselves and what they do. They sternly resist attempts to analyze them, and often make it clear that they are in no way interested in discussing their personal or family life. The reason for this is seldom insecurity, but showing vulnerability can be a problem for Virgo II's, and can keep other people from getting really close to them. So strong is the belief of Virgo II's in their own individuality that some of them will put themselves above accepted social codes. Such people can become isolated and lonely, appearing unapproachable Those born in the Week of the Enigma are blessed with great inner strength. Many Virgo II's inspire confidence in others, and they may often be called upon to help out or take charge. Yet those born in this week can find it difficult to respond when high expectations are placed on them. Their natural tendency at such moments is to withdraw into their private, often secretive world.
Strengths:

TASTEFUL - PRACTICAL - THOUGHTFUL
Weaknesses:
GUARDED -
OVER-EXACTING
- DETACHED
Advice

:

Try to maintain flexibility and acceptance without compromising your high standards. Open your heart in love relationships. Be aware of your condemning and unforgiving side. Gentleness, kindness and diplomacy are traits worth developing. Beware of putting yourself above the law or outside society. Don't be afraid to show your vulnerability.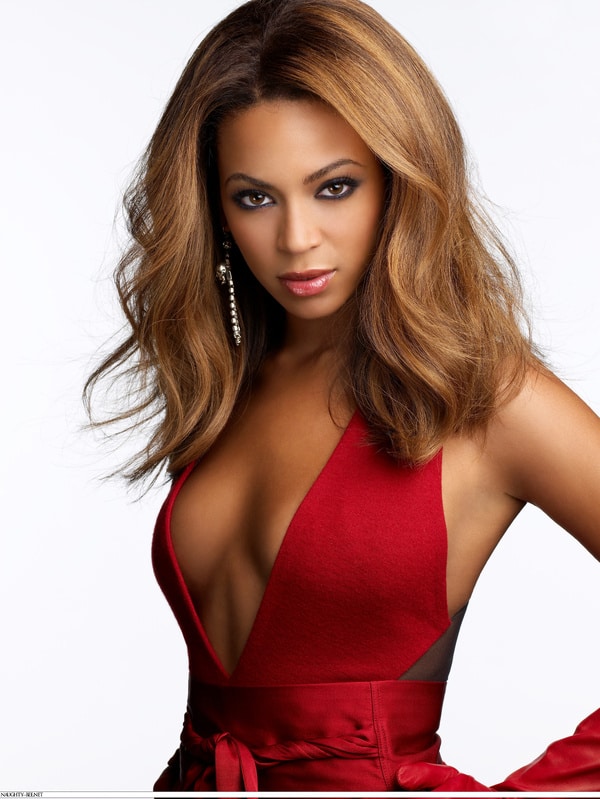 VIRGO II
NOTABLE
Beyoncé
Giselle Knowles-Carter
is an American singer, songwriter, and actress. Born and raised in Houston, Texas, she performed in various singing and dancing competitions as a child, and rose to fame ...September 4, 1981 (age 33), Houston, TX.
VIRGO II
NOTABLES
: Peter Sellers,
Leo Tolstoy,
Joseph P. Kennedy, Raquel Welch, Buddy Holly,
Beyonce Knowles,
Colonel Sanders, Patsy Cline, Queen Elizabeth I;
Source:
The Secret Language of Relationships
Gary Goldschneider & Joost Elffers.