Erskine Preston Caldwell
was an American author. His writings about poverty, racism and social problems in his native South in novels such as
Tobacco Road
and
God's Little Acre
won him critical acclaim,
December 17, 1903, Moreland, GA
December SEVENTEENTH the Day of EARTHY CHEMISTRY

: Those born on December 17 are concerned with the underlying structure of things. Earthy individuals, they are very body-oriented and bound to practical considerations. What is substantive and solid in life interests them; that which is flighty, superficial or overly fanciful does not. Those born on this day live in the here and now, and want to know how things around them work. Similarly, they tend to judge people on the basis of their actions and what they produce. Because of their capacity to concentrate on the matter at hand, they can accomplish a great deal without wandering off the path.
Strengths:

DEPENDABLE-STABLE-STRUCTURED
Weaknesses:

EARTHBOUND-CLAIMING-ABRUPT
Advice:
Lighten up. Go out and have fun regularly. Develop your social life a bit and find a way to share your interests with others. By allowing those you trust entry into your personal world, you build bridges that enrich your life.
Born On This Day
:
J
ohn Greenleaf Whittier,
William Saffire, Erskine Caldwell ("Tobacco Road"), Arthur Fiedler,
Chelsea Manning,
J. Pope Francis,
Chris Matthews,
Manny
Pacquiao.
Source:
The Secret Language of Birthdays,
Gary Goldschneider & Joost Elffers.
Meaning of the Ace of Clubs
: Desire for Knowledge
Karma -
Emotional Stability
The ACE
of Clubs - The DESIRE for KNOWLEDGE and LOVE
: (2h Karma Card), is the main influence for this card. Combine these and you have a person who is a student of love as much as one who would truly like to find their ideal mate. This card has been known for promiscuity, but this is only true until they find the person of their dreams. They would rather be with anyone than be alone, but they will not give themselves fully until the right person comes along. Like all Aces, they are impatient and restless. Their curiosity leads them to be avid students. This same curiosity usually keeps them youthful, even into the last years of their life. They are always interested in new things, ideas and topics of discussion. The Lonely Ace of Clubs: (Ac) people seem to come in two varieties. There are very gregarious ones who go from love affair to love affair, and there are those who seem to go through long dry spells in their love life. Believe it or not, these two types are both displaying the (Ac) pickiness about their lovers. Why? Well, even the (Ac) who are outgoing and gregarious are not really letting any of their lovers get too close to them. They, like the ones who have long dry spells, are waiting for that perfect person to come along, the person they can trust with their heart and soul. For this reason, Ac are often lonely people. They are waiting for someone who is truly special to them and they just will not accept anything less. Ah, but when they do find that person, watch out! Few cards in the deck can fall in love as deeply or, for that matter, be as deeply hurt.
This is one of the four special cards we call the Semi-Fixed Cards. The (Ac) has a unique connection with the
(2h), its Karmic Soul Twin, which only two other cards in the deck share (the
(7d) and the
(9h). Though you see seven Karma Cards listed, (2h), (7d), (9h), (Jh), (8c), (Ks), only the (2h) is close to them.
ACE
of Clubs
BIRTHDAYS
: May 31 (Gemini), June 29 (Cancer), July 27 (Leo), August 25 (Virgo), September 23 (Libra), October 21 (Scorpio), November 19 (Scorpio/Sagittarius),
December 17 (Sagittarius)
;
F

AMOUS
ACE of Clubs:
"Manny" Pacquiao
,
PLH, is a Filipino world champion professional boxer. At 32 he was elected to the Philippine House of Representatives. He has also been involved in basketball, acting, and singing. December 17, 1978 (age 36), Kibawe, Philippines.
FAMOUS
ACE
of Clubs people:
Larry King,
Manny Pacquiao,
Colin Farrell, Brooke Shields, Clint Eastwood, Walt Whitman, Gary Busey, Alex Rodriguez,
Chris Matthews,
Claudia Schiffer, Rachael Ray, Bruce Springsteen, Judge Judy, Jody Foster, Meg Ryan,
Pope Francis, Indira Gandhi, Mila Jovovich;
Source:
Robert Camp's
Love Cards
ACE of Clubs (Wands) in Tarot
ACE of Clubs

: Positively, the Ace of Clubs represents an eager search for knowledge. Negatively, this card represents prying curiosity. The prime motivating force for this card is an insatiable thirst for knowledge, combined with a desire for a deep and lasting union with someone who is emotionally compatible. Hence, the Ace of Clubs is always looking for his or her "soul mate", believing that true marriages are made in heaven. The Ace of Clubs is one of the "swing cards"; each and every year it trades places with the 2 of Hearts, a card that symbolizes the union of love. This interesting place in the cards gives the Ace of Clubs conflicting results in matters of the heart. Once a relationship develops, they feel as though their quest for knowledge or learning has been stymied. When they once again apply themselves to their ever eager quest for knowledge, they lose the love they so desired! Balance is the key. Balancing expectations of true love, and learning to share in personal mental pursuits.
http://www.metasymbology.com/
SAGITTARIUS III: The Week of the TITAN - December 11-18
: Born in the Week of the Titan, SAGITTARIUS III's think on a grand scale. Their minds are usually geared to big projects, whether planning a family get-together or mapping out a business strategy. Disliking pettiness in all forms, they see the total picture first, and generally avoid getting hung up in the details. SAGITTARIUS III's are big-hearted, and give shamelessly, but are realistic enough to expect something in return.
Strengths:

Big-Hearted - Self-Assured - Aspiring
Weaknesses:

Self-Unaware - Secretly Insecure - Fussy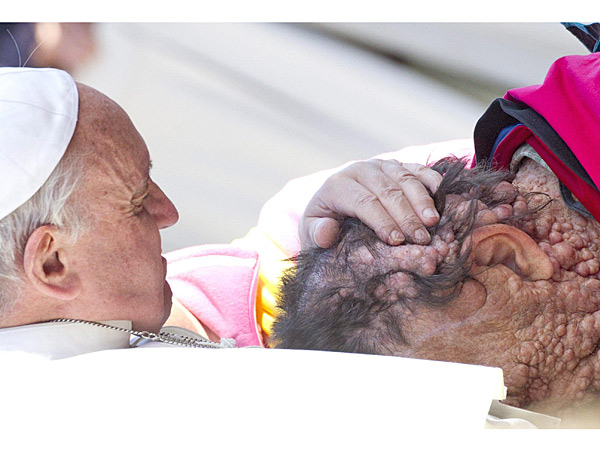 SAGITTARIUS III

NOTABLE
Pope Francis
is the 266th and current Pope of the Roman Catholic Church, a title he holds ex officio as Bishop of Rome, and Sovereign of the Vatican City. December 17, 1936 (age 78), Flores, Buenos Aires, Argentina.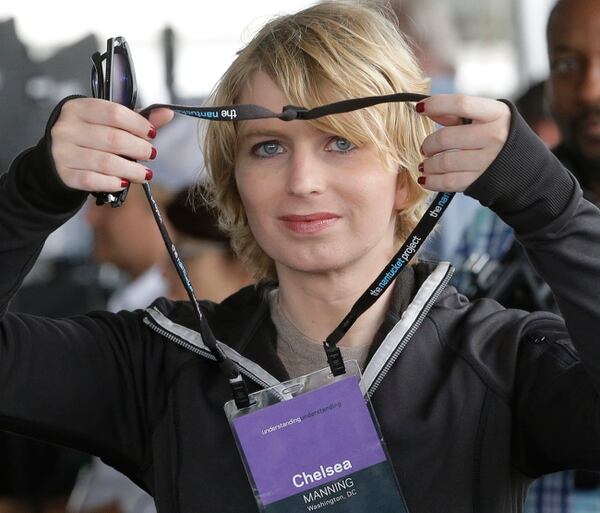 SAGITTARIUS III
NOTABLES

: Alexander Solzhenitsyn,
Chelsea Manning
, Chris Matthews,
Steven Spielberg, Beethoven, Liv Ulman, J. Paul Getty, Frank Sinatra, Margaret, Dick Van Dyke, William Safire,

Arthur Fielder,

Michael Ovitz, Dionne Warwick, Edward G. Robinson, Noel Coward, Teri Garr;
Source:
The Secret Language of Relationships,
Gary Goldschneider & Joost Elffers.
ADVICE

:

Learn to enjoy the little things, the simple pleasures of life. Try to be more understanding of others. Apply your ethical standards to yourself and concentrate more of your energies on personal growth. Find a way to blend in when necessary and avoid ruffling feathers.