January TENTH - The Day of The HARD LOOK

: Those born on January 10 are realists first and foremost, capable of taking a hard look at most any situation, sizing it up and acting accordingly. Rarely prey to false optimism, dreamy hopes or visions, they are somewhat proud of their realistic assessment of things. Whether they are sensitive people or not, January 10 people do not let either their own or other people's sensitivity get in the way of telling it like it is. Uncompromising in their views, those born on this day are not accustomed to sugar-coating the pill or honeying their words. Things simply are the way they are - take it or leave it.
ADVICE
:
Keep it light and have fun. Let your guard down occasionally. Carrying all that
armor
can be pretty tiring. Take a back seat once in a while and just enjoy the ride. Allow yourself to need and be needed.
Strengths: T

ough Authoritative - Realistic
Weaknesses:

Insensitive, Armored, Jealous
BORN ON THIS DAY

: Sal Mineo,
Jared Kushner,
George Foreman, Rod Stewart
,
Pat Benatar, Ray Bolger, Willy McCovey,
Linda Lovelace
, Johnnie Ray,
Rasputin
;
Source:
The Secret Language of Birthdays,
Gary Goldschneider & Joost Elffers.
MEDITATION:

Opening one's heart can be accomplished either surgically or spiritually.
Spades -
Wisdom - Labor – Acceptance
4 of Spades -
Peace Gained Through Work
Karma for the 4 of Spades -
Uncertainty in Values
FOUR
of Spades: The Card of SECURITY and SATISFACTION
: The Four of Spades ( Jan 10, Feb 8, March 6, April 4, May 2 ) is the card of satisfaction and protection through hard work. They have one of the most fortunate life paths in terms of money and success and usually enjoy the work they do. Their Saturn card, the Ace of Diamonds, tells us that even though they are fortunate, they usually worry about money anyway, and this can interfere with their own success if not checked. The Ten of Hearts in Mercury usually gets them instant acceptance at social occasions and they make good communicators or speakers. Fours can be very stubborn and the four of Spades has the right to be, with the Ten of Clubs Karma Card. They know a lot and must live by their truth. The Ten of Diamonds in Venus gives them wealthy friends but they should not place too much emphasis on money with their choice of friends. They usually have a good constitution and health is best cared for by natural methods. They are a worker card and it is in their work that they find true peace and satisfaction. Often they will align themselves with a humanitarian mission and find great satisfaction there.
The Four of Spades are

incredibly sensitive people

. They conceal this sensitivity behind a brusque demeanor. This often leads to a sense of loneliness or being continually misunderstood by the world in which they live.
Your

Karma Cards

are the:
Ten of Clubs
- You owe something to this person and they reflect you in some way.
Four of Hearts
- This person owes you and you are their mirror in some way.
FOUR
of Spades
BIRTHDAYS:
January 10 - Capricorn
, February 8 - Aquarius, March 6 - Pisces, April 4 - Aries, May 2 – Taurus;
FAMOUS
FOUR
of Spades
George Foreman
,
is an American former professional boxer. In his boxing career he was a two-time world heavyweight champion and Olympic gold medalist. January 10, 1949 (age 66), Marshall, TX.
FAMOUS
FOUR
of Spades

:

George Foreman

, Pat Benatar, David "Phoenix" Farrell, Nick Nolte, James Dean, Shaquille O'Neal, Tom Arnold, Nadia, Rasputin, Michelangelo Buonarroti, Linda Lovelace, Jamie Lynn Spears, Heath Ledger
Source:
Robert Camp's

Love Cards
.
FOUR of Spades

: At first glance, the Four of Spades have one of the best line-up of cards on the spread. Trouble is, so much of a good thing is not necessarily a good thing, if you know what I mean... The Four of Spades are incredibly sensitive people. They conceal this sensitivity behind a brusque demeanor. This often leads to a sense of loneliness or being continually misunderstood by the world in which they live. The finer things in life are very important to the Four of Spades, yet the karma of this card is to work hard for what they want, and they must enjoy the work along the way. When young, many 4 of Spades are led to believe they are entitled to abundance, instead of rewarded for their efforts. When this happens, they can experience seriously dark moods in their later years, as their ambitious drive for wealth translates into frustration, false entitlement and loss. For those 4 of Spades who have learned the value of good work, and look beyond the superficial trappings of prestige and glamour, a life of satisfaction and peace is theirs for the taking!

http://www.metasymbology.com/
CAPRICORN III - The Week of DOMINANCE - January 10-16
: Many Capricorn III's find it unnecessary to rise to the top of their field, or even to lead, as long as they can express their dominance within the day-to-day dynamic of their family, work or social group. Although ambitious types may well be born in this week, Capricorn III's often reach a certain level in their particular circle and are content to stay there for the rest of their lives. They have tremendous diligence and dedication, which enable them to stick to the path they have set for themselves without being sidetracked.
Strengths:

PROFESSIONAL - SURMOUNTING - MAINTAINING
Weaknesses:

UNHEEDING - OUTRAGEOUS - SELF-SACRIFICING
Advice:
Don't be afraid to take chances. If you do not dare to fail you may not achieve your true heart's desire. Your insistence on security may be misplaced at times. Try to be more flexible where the feelings of others are concerned. Don't assume that your values have absolute or universal application.
CAPRICORN III
NOTABLE
Edward Teller
was a Hungarian-born American theoretical physicist who, although he claimed he did not care for the title, is known colloquially as "the father of the hydrogen bomb". January 15, 1908, Budapest, Hungary.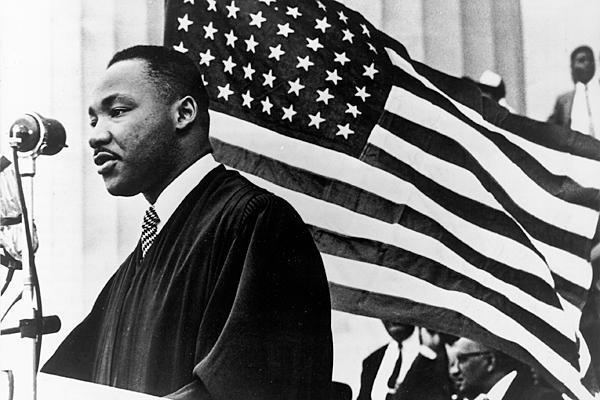 CAPRICORN III
NOTABLES

: Faye Dunaway,
Martin Luther King, Jr.
,
Aristotle Onassis, Albert Schweitzer, Alexander Hamilton, George Foreman, Joan of Arc, Jack London, Gamal Abdel Nassar,

Edward Teller

, Maharishi Mahesh Yogi.
Source:
The Secret Language of Relationships,
Gary Goldschneider & Joost Elffers.