Roy Lichtenstein
was an American

pop artist.During the 1960s, along with

Andy Warhol, Jasper Johns
, and
James Rosenquist among others, he became a leading figure in the new art movement. His work defined the basic premise of pop art through
parody. Favoring the
comic strip as his main inspiration, Lichtenstein produced hard-edged, precise compositions that documented while it parodied often in a
tongue-in-cheek humorous manner. His work was heavily influenced by both popular advertising and the comic book style. He described
pop art as "not 'American' painting but actually industrial painting". October 27, 1923 Manhattan, NY
October TWENTY-SEVENTH The Day of IMPULSE

: The forceful individuals born on October 27 have dynamic and impulsive characters. Their fiery feelings can be expressed within a wide emotional range, from the sunny good will of a fun-loving spirit to the brooding intensity of a dark passion. Not surprisingly, those born on this day are capable of great mood swings. It is extremely important that they learn to direct their emotional nature, for if allowed to turn negative it can cause great destruction, most often to their own life and work.
ADVICE

:

Treat people with kindness and consideration, as ends in themselves. Listen carefully to what they tell you. Find a way to direct your energies constructively when you are not working.
Strengths:

ALIVE-ENERGETIC-POWERFUL
Weaknesses:

DEPRESSIVE-JEALOUS-SELF-DESTRUCTIVE
BORN ON THIS DAY:

Theodore Roosevelt,
Dylan Thomas
,
Nicolo Paganini (Italian Romantic violinist), Ruby Dee (stage, TV actress),

Roy Lichtenstein

(pop artist), John Cleese, H.R.Haldeman,
Luiz Inácio Lula da Silva,
Nanette Fabray,
James Cook (explorer),
Sylvia Plath (poetess, writer, The Bell Jar, suicide at age thirty).
Source:
The Secret Language of Birthdays,
Gary Goldschneider & Joost Elffers.
MEDITATION:

The human spirit knows no bounds.
Hearts -
Emotions - Relationships – Love
8 of Hearts -
Power in Love
Karma for the 8 of Hearts -
Abuse of Power
T

he EIGHT
of Hearts - The Card of EMOTIONAL POWER and CHARM
: success with people, especially the opposite sex: The Eight of Hearts has "power in love" and all eights have to exercise discrimination and responsibility in its use. Both karma cards of the Eight of Hearts are sevens. This tells us that they will see almost immediate results when they misuse their power with others. With wisdom and spiritual awareness they can rise to great heights in sharing their love and healing power with others. Operating out of their fear, we find those who are the dominators of those they love and seek to manipulate others through guilt and withholding of affection and acknowledgment. These people have high ideals about love and relationships, sometimes these ideals are too high to ever be met. They have great minds, make excellent teachers or they can excel in any occupation where a good mind will make a difference. They have to work hard for the money they make, but it can be made and they need not worry about it. With all the power at their command, there is little they cannot do, as long as it is not motivated by fear.
Your Karma Cards are the:
Seven of Spades
- You owe something to this person and they reflect you in some way.
Seven of Hearts

- This person owes you and you are their mirror in some way.
EIGHT
of Hearts
BIRTHDAYS
: August 31 (Virgo) September 29 (Libra)
October 27 (Scorpio)
November 25 (Scorpio) December 23 (Capricorn);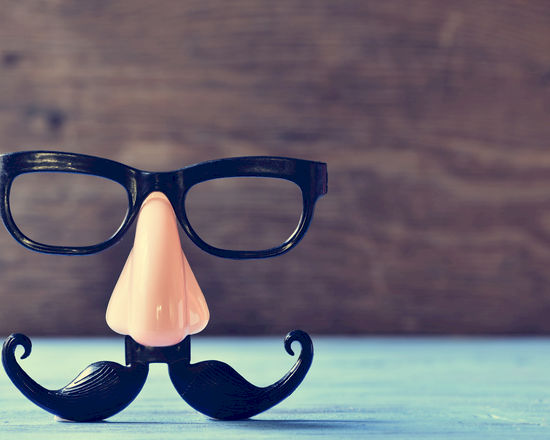 FAMOUS
EIGHT
of Hearts
John Cleese
is an English actor, comedian, writer and film producer. He achieved success at the Edinburgh Festival Fringe and as a scriptwriter and performer on The Frost Report. October 27, 1939 (age 75), Weston-super-Mare, UK.
FAMOUS
EIGHT
of Hearts:

Richard Gere, Itzhak Perlman,

James Cook,

Eldridge Cleaver, Madeline Kahn, Jerry Lee Lewis, Anita Ekberg, Kelly Osbourne,
John Cleese
, Emily Post, Theodore Roosevelt, Christina Applegate, John F. Kennedy, Jr., Barbara and Jenna Bush;
Source:
Robert Camp's

Love Cards
www.7thunders.com
EIGHT of Hearts (Cups) in Tarot: Strength -

Emotional Power
EIGHT of Hearts

: While all 8's feel the need to control and dominate, it's in areas of love and relationships that the Eights of Heart find th
eir power. But this need for power and control can also bring out their worst. Unless the 8 of Heart manages to find their true one and only, they have a bad habit of racing through many loves, leaving a trail of broken hearts in their wake. The 8 of Hearts often find themselves having to work really hard for their money but they have the protection of Saturn and there will always be enough security to get by. Then there are those 8 of Hearts who apply themselves to big business and end up being wildly successful in large organizations. To make the best of their life pattern, the 8 of Hearts needs to be in the driver's seat. And they need to be careful not to bully others with their intense emotional power and realize when they are loved.

http://www.metasymbology.com/
SCORPIO I - The Week of INTENSITY October 26 - November 2

: Scorpio I's are demanding personalities, who have few equals in attention to detail and applying their powers of concentration to the task at hand. Those born in the Week of Intensity are extremely discriminating, possibly to the point of being judgmental. Particularly in matters of fairness and ethics, they are likely to evaluate people more for their motives than for their actions and sternly pass sentence on those they see as transgressing the bounds of morality. They can be equally strict themselves, however, and are highly prone to guilt over wayward thoughts and deeds. Thus their conscience is always powerfully at work. Getting the job done is important to them, but the way in which it is done has top priority. Even the mildest of those born in this week have more than a touch of the performer in them. Their virtuoso energies are often the outward manifestation of a needy side - a craving for approval and affection from their families and friends.
Strengths:

TRUTHFUL - DISCERNING - SINGLE-MINDED
Weaknesses:

HURTFUL - STERN - SELF-DESTRUCTIVE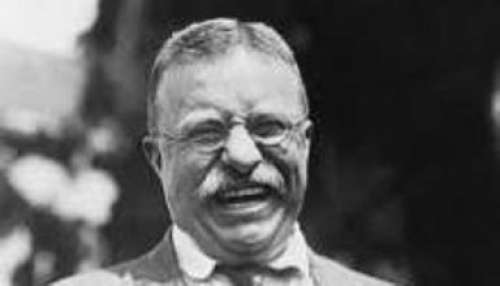 SCORPIO I
Notable
Teddy Roosevelt, Jr.
was an American politician, author, naturalist, soldier, explorer, and historian who served as the 26th President of the United States. October 27, 1858, Manhattan, NYC, NY
SCORPIO I
Notables

: Dylan Thomas,
Lula da Silva
,
Hillary Rodham Clinton, Erasmus, Francois Mitterrand, Christopher Columbus,
Bill Gates,
Teddy Roosevelt
, Daniel Boone, Francis Bacon, Marie Antionette.
Source:
The Secret Language of Relationships,
Gary Goldschneider & Joost Elffers.
ADVICE

:

Supply the same constancy you expect from others, but also be less hard on yourself when it comes to mistakes. If at all possible, try to both forgive and forget. Leave excess baggage behind - the injuries of the past can be to heavy for anyone to bear, even you.
Karma for the 8 of Hearts -
Abuse of Power