December TWELFTH the Day of BODY LANGUAGE
: Those born on December 12 put a great deal
of
emphasis on their physical condition, how they move and in general what they do with their bodies. This is in no way meant to imply that they are not mentally and spiritually oriented, it is simply that body attitudes fascinate them. Indeed, reading body language of others can be their specialty. Those born on this day thus have a window into the psychological and emotional state of any person with whom they are interacting.
STRENGTHS:

Physically Expressive, Self-Possessed, Expansive
WEAKNESSES:

Materialistic, Compulsive, Stuck
ADVICE

:

Don't get mired in the physical side of life. Develop your spiritual side also. Beware of becoming overly attached to objects or people. Try to be a bit more realistic.
BORN ON THIS DAY
: Frank Sinatra,
Edward G. Robinson
, Emerson Fitipaldi, Ed Koch, Cathy Rigby, Esternado Waldo Demara (imposter, impersonator of other people), Bob Pettit, Bob Barker, Connie Francis, Dionne Warwick;
Source:
The Secret Language of Birthdays,
Gary Goldschneider & Joost Elffers.
MEDITATION:

All substances give the illusion of permanence, but in fact are only representations of varying states of energy.
Clubs -
Mind - Communication – Intelligence
SIX of Clubs -
The Messenger
Karma for SIX of Clubs -
Cultivation of Intuition
SIX
of Clubs: The Card of HIGHER PURPOSE
: This card is also known as the psychic card and it is surprising to see how few of the people of these birth dates are aware of their gift. The Six of Clubs means responsibility to truth. These people must learn to find a system of truth that they can believe in and live their life by. Once attained, there is no limit to how much good these people can do in the world. Those who have not yet found their path can be the biggest worriers and procrastinators of all the cards in the deck.They have a responsibility to maintain inner balance and peaceful communications with those in their lives. They often attain financial affluence and have inherent protection over their lives. Love is important to them. The women make good wives and mothers while the men are often dominated by a woman. Once they tap into their hidden reserves and their natural intuition is recognized, they find their lives guided and protected from the highest sources possible.
Your Karma Cards are the:
Eight of Spades
- You owe something to this person and they reflect you in some way.
Two of Diamonds
- This person owes you and you are their mirror in some way.
SIX
of Clubs BIRTHDAYS:
March 30 (Aries), April 28 (Taurus), May 26 (Gemini), June 24 (Cancer), July 22 (Cancer), August 20 (Leo), September 18 (Virgo), October 16 (Libra), November 14 (Scorpio),
December 12 (Sagittarius)
;
FAMOUS SIX of Clubs
Connie Francis
is an American pop singer and the top-charting female vocalist of the late 1950s and early 1960s. Although her chart success waned in the second half of the 1960s, Francis remained a top concert draw. December 12, 1938 (age 76), Newark, NJ.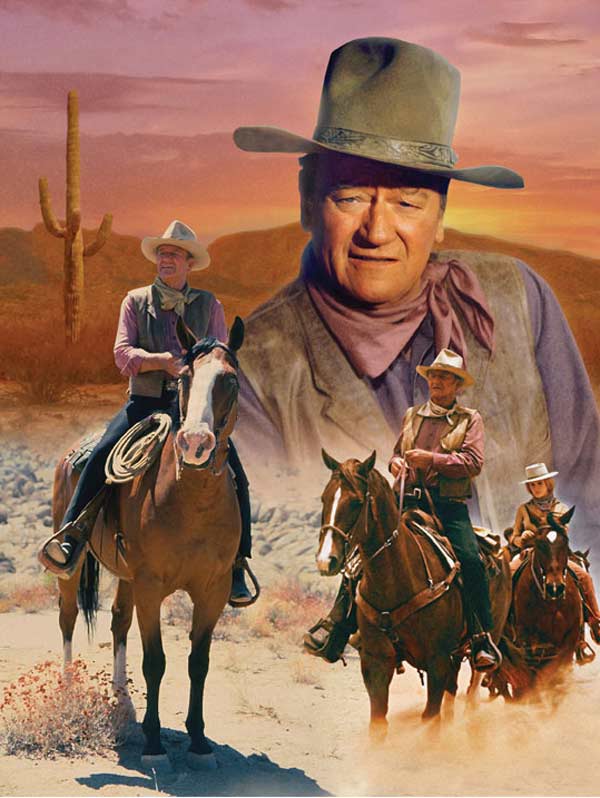 FAMOUS SIX
of Clubs:

Celine Dion,
John Wayne
,
Vincent Van Gogh, Jessica Alba, Jay Leno, Saddam Hussein, Harper Lee, Jack Dempsey, William Dafoe, Robert Plant, Connie Francis, Lance Armstrong, John Mayer, Noah Webster, Travis Barker, Prince Charles, Frank Sinatra, Edward Munch;
Source:
Robert Camp's

Love Cards.
SIX of Clubs (Wands) in Tarot
SIX of Clubs
: This is the "Messenger's Card". However, there are many 6 of Clubs who are unwilling to take the time or trouble to develop their greatest gift - the gift of intuition. All Six of Clubs feel an obligation toward duty and they take their responsibilities seriously. Trouble is, the 6 of Clubs also symbolize inertia and easy-going lethargy. Hence many people born with Six of Clubs karma find it difficult to gain enough momentum to get up to speed and
fulfill
their lofty dreams. On the plus side, when a Six of Clubs does manage to overcome this karma, they have the unique ability to stay with a project, circumstance, or relationship until all obstacles are overcome. Peace of mind is very important to all 6 of Clubs people, and they will make many sacrifices to attain that peace. All 6's are worriers and the 6 of Clubs is no exception. They worry about doing less than is expected of them; they worry about not being able to fully commercialize their talents - and most of all, they worry about the happiness and progress of their loved ones. Their intuitive faculties are truly second to none if only they learn to live by their intuitive gifts!
http://www.metasymbology.com/
SAGITTARIUS III: The Week of the TITAN - December 11-18:

Born in the Week of the Titan, SAGITTARIUS III's think on a grand scale. Their minds are usually geared to big projects, whether planning a family get-together or mapping out a business strategy. Disliking pettiness in all forms, they see the total picture first, and generally avoid getting hung up in the details. SAGITTARIUS III's are big-hearted, and give shamelessly, but are realistic enough to expect something in return.
Strengths:

Big-Hearted - Self-Assured - Aspiring
Weaknesses:

Self-Unaware - Secretly Insecure - Fussy
SAGITTARIUS III
NOTABLE
Jean Paul Getty
was an American industrialist. He founded the Getty Oil Company, and in 1957 Fortune magazine named him the richest living American,
A book published in 1996 ranked him as the 67th richest American who ever lived, based on his wealth as a percentage of the

Gross National Product
.
Preceding him in death by two months,
Howard Hughes' estate was listed at $2.5 billion. But while Hughes had engaged in a great deal of
philanthropy, despite his wealth, Getty was known for being a
miser
.
December 15, 1892, Minneapolis, MN
SAGITTARIUS III
NOTABLES
: Alexander Solzhenitsyn,
Ed Koch,
Steven Spielberg, Beethoven, Liv Ulman, J. Paul Getty.
Source:
The Secret Language of Relationships,
Gary Goldschneider & Joost Elffers.
ADVICE

:

Learn to enjoy the little things, the simple pleasures of life. Try to be more understanding of others. Apply your ethical standards to yourself and concentrate more of your energies on personal growth. Find a way to blend in when necessary and avoid ruffling feathers.