John Gavin Malkovich is an American actor, director, producer, and fashion designer. He has appeared in more than 70 motion pictures. For his roles in Places in the Heart and In the Line of Fire, he received Academy Award nominations. December 9, 1953 (age 60), Christopher, IL.
December NINTH - The Day of FLAMBOYANCE: Those born on December 9 are active, imaginative individuals who love to be in the spotlight. To them, life is a romantic adventure, involving daring exploits and surprises. More than most, they must feel that they are the star of the show, the central character in the drama that is their life. As children born on this day are commonly quiet, sensitive types with a highly active sense of fantasy. The exciting, heroic roles they assume in their imagination while young can become models for a much more extroverted adult persona. Those adult December 9 personalities who lead quiet lives usually continue to fantasize about bold and daring exploits. They may have to (sooner or later) recognize their need to express themselves outwardly if they are to be happy. Thus overcoming shyness and inhibitions is an important theme of this day.
Strengths: ROMANTIC - FIERY - ENERGETIC
Weaknesses: MISDIRECTED - FANTASY-DOMINATED
ADVICE: Dare to be ordinary, too. You don't always have to be the star. Discover the joys of inner peace; live and let live. Don't let anger build up - find a positive way to alleviate it. Keep your feet on the ground.
BORN ON THIS DAY: Kirk Douglas, John Milton, Douglas Fairbanks, Jr., Dick Butkus, John Malkovich, John Cassavetes, Lee J. Cobb, Beau Bridges, Redd Foxx, Buck Henry, Bill Hartack. Source: The Secret Language of Relationships, Gary Goldschneider & Joost Elffers
MEDITATION: True heroism can be demonstrated in having the strength to face up to one's own ethical and spiritual short comings.
Clubs - Mind - Communication – Intelligence
9 of Clubs - Mental Control
Karma for the 9 of Clubs - Mental Weakness
NINE
of Clubs: The Card of UNIVERSAL KNOWLEDGE & The GIVER of KNOWLEDGE: Though this is a card of expanded consciousness, it is also a card of negative thinking. These people must let go of many negative mental patterns accumulated from past lives if they are to access the inherent power in this card. There are many who do and who have reached the very heights of recognition. This is a card of sexual enjoyment and pleasure seeking. If this is allowed to dominate, much time and energy is wasted that would otherwise elevate them to great accomplishment. The Nine of Clubs is here to end a major cycle in their soul's development, a completion that should see them giving their wealth of knowledge to the world. There are some debts to be paid, especially to the Six of Diamonds and Queen of Hearts, but once these debts are paid, they can proceed with their cosmic task of enlightening the world. Financially they are always assisted by diamond men and they do well in their own business if they don't let it spoil their spiritual values. They cannot be totally materialistic or mercenary.
Your Karma Cards are the:
Queen of Hearts - You owe something to this person and they reflect you in some way.
Six of Diamonds - This person owes you and you are their mirror in some way.
NINE
of Clubs BIRTHDAYS: January 31 (Aquarius), February 29 (Pisces), March 27 (Aries), April 25 (Taurus), May 23 (Gemini), June 21 (Gemini/Cancer), July 19 (Cancer), August 17 (Leo), September 15 (Virgo), October 13 (Libra), November 11 (Scorpio), December 9 (Sagittarius);
FAMOUS NINE of Clubs Quentin Jerome Tarantino is an American film director, screenwriter, cinematographer, producer, and actor. March 27, 1963 (age 52), Knoxville, TN.
FAMOUS NINE
of Clubs: Justin Timerlake, Dame Judi Dench, Minnie Driver, Kelly Lynch, Stavy "Fergie" Ferguson ( Fergalicious ), Mariah Carey, Quentin Tarantino, Renee Zellweger, Al Pacino, Joan Collins, Prince William, and Prince Harry (!), Sean Penn, Robert DeNiro, Oliver Stone, Kelly Preston, Ashanti, Margaret Thatcher, Leonardo DiCaprio, Demi Moore; Source: Robert Camp's Love Cards www.7thunders.com
The NINE of Clubs: As a rule, these people have warm and friendly personalities, a keen sense of obligation, and they keep promises and pay their debts. The 9 of Clubs is the "Adventurer's Card". They like to gamble and are always willing to take a chance for the satisfaction of curiosity or interest. When their adventurous spirit extends to the field of knowledge, they often become extremists capable of making some fantastic discovery that will benefit others on an international scale. The first 13 years of life are usually the most difficult of their lifetime. Many harsh lessons are learned through the actions of a domineering and sometimes violent father. However, these early difficulties tend to disappear when they are in their late teens or early 20's - or - as soon as they are able to lay aside their self-protective negativity, and embrace a more universal approach to life. http://www.metasymbology.com/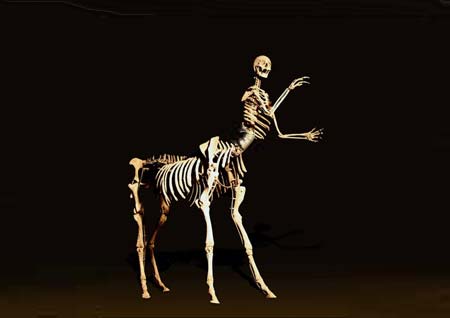 SAGITTARIUS II: The Week of the ORIGINATOR - December 3-10: SAGITTARIUS II's are different and are not afraid to show it. Among the more unusual people of the year, even the most apparently normal of them may come to seem a tad peculiar once you get to know them better. They rarely consider doing anything in any way but their own. It would be one thing if they were content with being different, but they usually expect others to understand them somehow. In consequence, SAGITTARIUS II's commonly encounter rejection, which they must learn to handle without becoming frustrated or bitter. They usually become dependent on one or two close friends or family members for acceptance and emotional support.
STRENGTHS: Unusual - Ardent - Talented
WEAKNESSES: Peculiar - Irresponsible - Rejected
SAGITTARIUS II NOTABLE Walter Elias "Walt" Disney was an American entrepreneur, cartoonist, animator, voice actor, and film producer. December 5, 1901, Hermosa, Chicago, IL.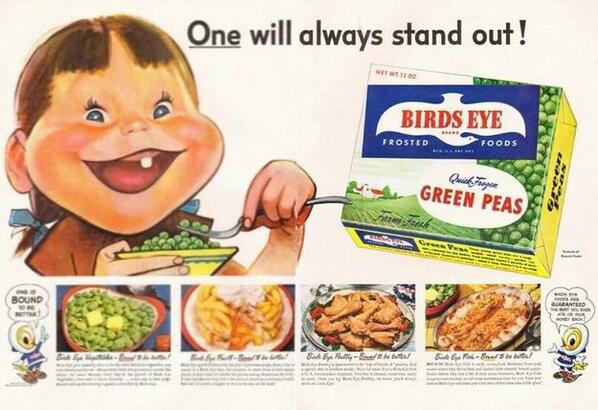 SAGITTARIUS II NOTABLES: Walt Disney, Kirsten Gillibrand, Clarence Birdseye, Kirk Douglas, Larry Bird, T.V. Soong, David Carradine, Emily Dickinson. Source: The Secret Language of Relationships, Gary Goldschneider & Joost Elffers.
ADVICE: Try to get out a bit more and do what others do from time to time. Don't drive yourself into a corner by believing that no one can understand you. Make an effort to let others into your private world. Resist turning off to life: keep things fresh and renew your commitment.