Diego María de la Concepción Juan Nepomuceno Estanislao de la Rivera y Barrientos Acosta y Rodríguez
,
known as
Diego Rivera
was a prominent Mexican painter and the husband of
Frida Kahlo
.
December 8, 1886, Guanajuato, Mexico
December EIGHTH the Day of ABANDON

: Those born on December 8 throw themselves completely into their endeavors. Not only is this true of their professional life, but of their private life as well. In their relationships, both as friends and lovers, they give all of their heart without holding back. Once they make up their mind they are totally committed.
Problems can arise for

December 8

people regarding the depth of their commitment and accompanying sense of responsibility. If they are forced to leave a family situation or work group, for example, they can suffer tremendous guilt and agonize over having run out on those dear to them, even if circumstances were clearly beyond their control. If their involvement could be a bit more objective, or if they were able to hold something in reserve, this would not be so but, alas, this is rarely the case. However, through experiencing disappointments over a period of many years, those born on this day may learn not to give everything they have every time (hopefully without hardening their generous nature).
Strengths:

Interesting, Friendly, Energetic
Weaknesses:

Troubled, Indecisive, Inconsistent
ADVICE

:

You can succeed in taming yourself without losing your spirit. Don't be afraid of acting responsibly (the rewards are great). Allow yourself the best chance for happiness.
BORN ON THIS DAY

:
Teri Hatcher
,
Sammy Davis Jr., Jim Morrison, Mary Queen of Scots,

Diego Rivera

, Sinead O'Conner,
Lee J. Cobb, Dwight Howard,
Maximillian Schell, James Thurber,
Ann Coulter, Aristide Maillol,
Gregg Allman,
David Carradine, Kim Basinger, Eli Whitney, Flip Wilson;
Relationships, Birthdays and Destiny
are taken from the books of those names written by Gary Goldschneider and Joost Elffers.
MEDITATION:

The soul must be freed, whatever the cost.
Clubs -
Mind - Communication – Intelligence
10 of Clubs -
Mental Illumination
Karma for the 10 of Clubs -
Vacillation of Values
TEN
of Clubs: The TEACHER Card
: The Ten of Clubs have come full circle in their quest for knowledge. They have a powerful mind and a consuming desire for more knowledge as well. In this life they must learn to regain the control over their mind which has developed somewhat of a life of its own. The best path back to self-mastery is to direct the mind into right motives and higher principles. Their Three of Hearts in Mars makes for emotional restlessness, which can be a strain on relationships. The strong desire for spiritual wisdom and study of spiritual philosophies will bring contact with many uplifting groups and will increase enjoyment of life. The Ten of Clubs have good luck in work and labor relations and could do very well in the real estate business. Their Three of Diamonds Pluto Card signifies that in this life they will be doing much experimenting as they work towards finding out what really satisfies them. They often spend a lot of time deciding what is their life's work. Once they decide, they can rise to the heights. Choosing things that allow for freedom and travel gives them the best results.
Your Karma Cards are the:
Jack of Spades
- You owe something to this person and they reflect you in some way.
Four of Spades
- This person owes you and you are their mirror in some way.
TEN
of Clubs BIRTHDAYS:
January 30 (Aquarius), February 28 (Pisces), March 26 (Aries), April 24 (Taurus), May 22 (Taurus/Gemini), June 20 (Gemini), July 18 (Cancer), August 16 (Leo), September 14 (Virgo), October 12 (Libra), November 10 (Scorpio),
December 8 (Sagittarius)

;
FAMOUS
TEN
of Clubs
Richard Bruce
"Dick" Cheney
is an American politician and businessman who was the 46th Vice President of the United States from 2001 to 2009, under President George W. Bush.

January 30, 1941 (age 74), Lincoln, NB.
FAMOUS
TEN
of Clubs:
Dick Cheney
,
Jim Morrison
,
Vanessa Redgrave, Gene Hackman, Franklin D. Roosevelt, Bernadette Peters, Mario Andretti, Keira Knightley, Steven Tyler, Barbara Streisand, Shirley MacLaine, Naomi Campbell, Sir Laurence Olivier, Nicole Kidman, Errol Flynn, Van Diesel, Hunter S. Thompson, Steve Carell, Madonna, Kim Basinger, Hugh Jackman, Luciano Pavarotti, Richard Burton, Roy Scheider, Mary Queen of Scotts.
Source:
Robert Camp's
Love Cards.
TEN of Clubs (Wands) in Tarot
TEN of Clubs

: The greatest success for the 10 of Clubs lies within the mental realm. This is also considered the Moon Card; known to astrologers as the emotional mind. Mental strength, assuredness, and will power are the trademarks of those born under this high card, as well as blind ego, and cunning. Ten of Clubs people are often suspicious of others, and demand loyalty from friends and family. They are known as task-masters within the family, and feel they are deserving of that title. They are afraid of being judged, and are insecure on a very deep level. All 10 of Clubs like to work, and for those instilled with a good sense of values early in life, success is theirs for the taking.
http://www.metasymbology.com/
SAGITTARIUS II: The Week of the ORIGINATOR - December 3-10

: SAGITTARIUS II's are different and are not afraid to show it. Among the more unusual people of the year, even the most apparently normal of them may come to seem a tad peculiar once you get to know them better. They rarely consider doing anything in any way but their own. It would be one thing if they were content with being different, but they usually expect others to understand them somehow. In consequence, SAGITTARIUS II's commonly encounter rejection, which they must learn to handle without becoming frustrated or bitter. They usually become dependent on one or two close friends or family members for acceptance and emotional support.
STRENGTHS:

Unusual - Ardent - Talented
WEAKNESSES:

Peculiar - Irresponsible - Rejected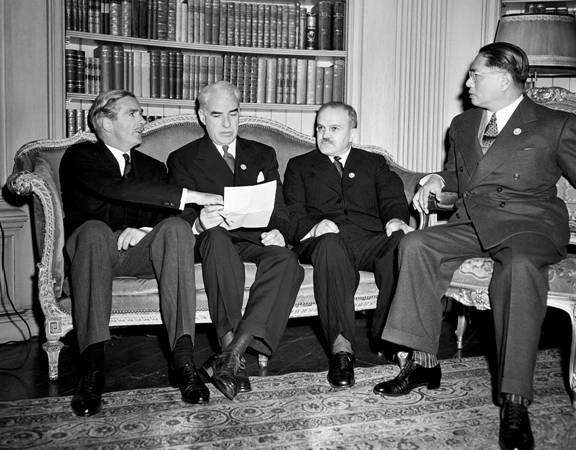 SAGITTARIUS II
NOTABLE
Soong Tse-ven or
T.V. Soong
was a prominent businessman (richest man in the world at that time) and politician in the early-20th-century Republic of China. His father was

Charlie Soong

and his siblings were the

Soong sisters

. December 4, 1894, Shanghai, China.
SAGITTARIUS II
NOTABLES

:
Ann Coulter
,
Walt Disney, Diego Rivera,
Sinead O'Conner,
Gregg Allman,
Jim Morrison, Larry Bird, T.V. Soong, David Carradine,
Sammy Davis Jr.,
Eli Whitney,
Emily Dickinson.
Source:
The Secret Language of Relationships,
Gary Goldschneider & Joost Elffers.
ADVICE

:

Try to get out a bit more and do what others do from time to time. Don't drive yourself into a corner by believing that no one can understand you. Make an effort to let others into your private world. Resist turning off to life: keep things fresh and renew your commitment.
Karma for the 10 of Clubs -
Vacillation of Values