Avram Noam Chomsky is an American linguist, philosopher, cognitive scientist, logician, political commentator, social justice activist, and anarcho-syndicalist advocate. December 7, 1928 (age 86), East Oak Lane, Philadelphia, PA.
December SEVENTH the Day of IDIOSYNCRASY
: Those born on December 7 are one of a kind. During most of their lives they find it difficult to fit in with those around them, whether at school, at work or at home. Those born on this day often grow up thinking of themselves as abnormal, peculiar..or just plain weird. Whether they really are or not, they believe they are, and live up to their own expectations.
Strengths:

Imaginative, Sensitive, Highly Individual
Weaknesses:

Peculiar, Nervous, Withdrawn
ADVICE

:

Bring yourself regularly into social contact with others. Don't expect too much from yourself. Learn to take it easy without feeling caged.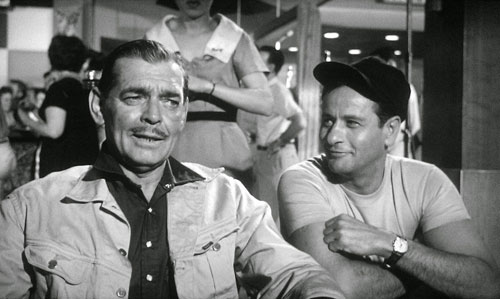 BORN ON THIS DAY
: Willa Cather, Noam Chomsky, Larry Bird,
Eli Wallach,
Giovanni Bernini,
Johnny Bench, Richard W. Sears, Ellen Burstyn;
Source:
The Secret Language of Birthdays
Gary Goldschneider & Joost Elffers.
MEDITATION:

You will meet yourself wherever you go.
Clubs -
Mind - Communication – Intelligence
Jack of Clubs -
Mental Inspiration
Karma for the Jack of Clubs - Fear of Established Wisdom
The JACK
of Clubs - The MENTALLY CREATIVE Card
: Creative or dishonest? Which is which? As we can imagine, those who are the most creative can also be the most dishonest and vice versa. Here is a card of mental and financial creativity and these people are no lazy bones. Their brilliant minds are far ahead of the common person and society. They are the people of the Aquarian Age. As members of the royal family they dislike pettiness and tend to be somewhat impatient with the failings of others. They need respect and a position that allows their brilliant minds free reign to create and explore. They are never at a loss for ideas, some of which will bring them huge financial returns. On the negative side, the Jack of Clubs can be irresponsible and in some cases, dishonest. They can see things from so many levels that nothing is really "wrong" - it is just another way of looking at things. They don't get away with much in that regard though. Saturn's swift chastisement always reminds them of the boundaries that keep them balanced and fair in their dealings.
Jack of Clubs

, are marriageable and many are happily married. They are considered sexually neutral – half man and half woman. The women especially will often have that "ambi-sexual" look about them. The men are generally boyish and good looking. And they have a reputation as being the best lovers in the deck. However, they do have a strange trait. Once a Jc man marries a woman, he produces an exhaustive list of "shoulds" and "should-nots" that he expects her to follow. Also, many Jc marry a Four of Diamonds (4d). When they meet a 4d, they meet the woman, or man, of their dreams.
Your Karma Cards

are the:
JACK of Diamonds
- You owe something to this person and they reflect you in some way.
TEN of Hearts
- This person owes you and you are their mirror in some way.
JACK
of Clubs
BIRTHDAYS:
January 29 (Aquarius), February 27 (Pisces), March 25 (Aries), April 23 (Taurus), May 21 (Taurus/Gemini), June 19 ( Gemini), July 17 (Cancer), August 15 (Leo), September 13 (Virgo), October 11 (Libra), November 9 (Scorpio),
December 7 (Sagittarius)
;
FAMOUS
JACK
of Clubs
Sarah Jessica Parker
is an American actress, producer, and designer. She is best known for her leading role as Carrie Bradshaw on the HBO television series Sex and the City. March 25, 1965 (age 50), Nelsonville, OH.
FAMOU
S

JACK
of Clubs
: Oprah Winfrey, John Forsythe,
Elizabeth Taylor,
Rozanda Chilli Thomas,
Sarah Jessica Parker
, Aretha Franklin, Notorious B.I.G., Michael Moore, Mr. T, Fats Waller, Brian Head Welch, Kathleen Turner, Salman Rushdie, David Hasselhoff, Camilla Parker Bowles, Ben Affleck
Source:
Robert Camp's

Love Cards
www.7thunders.com
JACK of Clubs (Wands) in Tarot
This is a card of memory and as a rule, Jack of Clubs people have this gift in an extraordinary degree. The Jack of Clubs is often called the Card of the Future. It is used as one of the symbols of the androgynous state towards which the race is evolving. Many of the women of this card have masculine minds and masculine habits in life. They are seldom domestic, never clinging vines, and have little patience with pettiness or vanity. Negatively there is irresponsibility, idle curiosity, and escape into a multitude of unfortunate life experiences, far removed from the wisdom they have come to preach. For all Jack of Clubs, victory against the many obstacles in life will be found in their positive application of knowledge and their willingness to share it!
http://www.metasymbology.com/
SAGITTARIUS II: The Week of the ORIGINATOR - December 3-10:

SAGITTARIUS II's are different and are not afraid to show it. Among the more unusual people of the year, even the most apparently normal of them may come to seem a tad peculiar once you get to know them better. They rarely consider doing anything in any way but their own. It would be one thing if they were content with being different, but they usually expect others to understand them somehow. In consequence, SAGITTARIUS II's commonly encounter rejection, which they must learn to handle without becoming frustrated or bitter. They usually become dependent on one or two close friends or family members for acceptance and emotional support.
STRENGTHS:

Unusual - Ardent - Talented
WEAKNESSES:

Peculiar - Irresponsible - Rejected
SAGITTARIUS II
NOTABLE
Larry Joe Bird
is an American retired professional basketball player who played for the Boston Celtics of the National Basketball Association.

December 7, 1956 (age 58), West Baden Springs, IN.
SAGITTARIUS II
NOTABLES
: Walt Disney, Larry Bird,
Johnny Bench
,
T.V. Soong, David Carradine, Emily Dickinson.
Source:
The Secret Language of Relationships
Gary Goldschneider & Joost Elffers.
ADVICE

:

Try to get out a bit more and do what others do from time to time. Don't drive yourself into a corner by believing that no one can understand you. Make an effort to let others into your private world. Resist turning off to life: keep things fresh and renew your commitment.