Walter Elias
"

Walt

"

Disney
December 5, 1901 was an American

business magnate
,
cartoonist,
and
filmmaker. As a prominent figure within the
American animation industry and throughout the world, he is regarded as a
cultural icon, known for his influence and contributions to
entertainment during the 20th century.
December FIFTH the Day of CONFIDENCE

: Those born on December 5 are immensely confident of their ability to get things done. Sometimes this confidence is justified, and sometimes it isn't. Those born on this day are indeed capable of great coups, but then again they are also capable of falling flat on their face. When they fail, it is usually due to an unrealistic outlook, viewing prospects through rose-colored glasses, rather than any failure on their part to make a valiant effort. Thus they must come to recognize that it is not only the quality of one's efforts that makes for a successful outcome, but also planning and careful appraisal of an endeavor's chances aforethought.
STRENGTHS:

Confidant, Daring, Active
WEAKNESSES:

Over-Confident, Unrealistic, Unaware
ADVICE

:

Take a hard look at yourself and your circumstances. Make an inventory of all your abilities if you haven't already done so. Pay attention to what others say to you; occasionally follow their advice when it sounds reasonable.
BORN ON THIS DAY

:

Walt Disney

, Werner Heisenberg,
Little Richard

,
George Custer, Martin Van Buren, Otto Preminger, Anastasio Somoza, Phillip K. Wrigley, Strom Thurmond;
Source:
The Secret Language of Birthdays
Gary Goldschneider & Joost Elffers.
MEDITATION:

Strength of vision is important, but so is the ability to see things as they really are.
Clubs
-
Mind - Communication – Intelligence
King of Clubs -
Maturity in Knowledge
Karma for the King of Clubs -
Frivolity
KING
of Clubs: The KING of KNOWLEDGE and MASTER of DISTINCTIONS
: Sitting atop the suit of knowledge, the King of Clubs has everything needed to be an authority in any area they choose. These people have a direct line to knowledge accumulated from many past lives. Rarely do they live their life by any doctrine or philosophy other than their own. The well that feeds their minds is inexhaustible and from a high source. These are the people who live by their own truth. They can be found in all types of professions, usually in positions of responsibility, always respected in whatever capacity they are engaged. They have many opportunities for marriage. Relationships and partnerships are important to them. However, they also need a certain amount of personal freedom and for many, this is more important than a marriage. They seem to do their best work with a partner, and most King of Clubs are destined to be in partnership. This is the most psychic card in the deck - so much so that their intuitive approach to life is second nature.
Your Karma Cards are the:
Two of Spades
- You owe something to this person and they reflect you in some way.
Eight of Spades
- This person owes you and you are their mirror in some way.
KING
of Clubs
BIRTHDAYS
: January 27 (Aquarius), February 25 (Pisces), March 23 (Aries), April 21 (Aries or Taurus), May 19 (Taurus), June 17 (Gemini), July 15 (Cancer), August 13 (Leo), September 11 (Virgo), October 9 (Libra), November 7 (Scorpio),
December 5 (Sagittarius)
;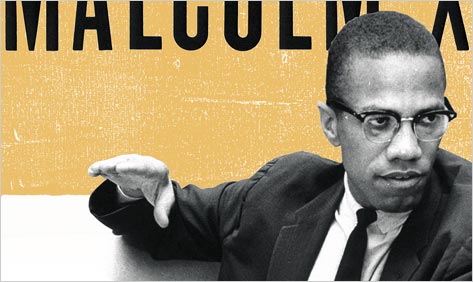 FAMOUS
KING of Clubs
Malcolm X
,
born
Malcolm Little
and also known as

el-Hajj Malik el-Shabazz

, was an American Muslim minister and a human rights activist.

May 19, 1925, Omaha, NB.
FAMOUS
KING
of Clubs:

Wolfgang Amadeus Mozart,
George Custer,
Lewis Carroll, George Harrison, Adelle Davis, Chaka Khan, Joan Crawford, Catherine the Great, Iggy Pop,
Malcolm X
, Venus Williams, Forest Whitaker, Fidel Castro, Moby, Sharon Osbourne, Joni Mitchell, Frankie Muniz, Walt Disney;
Source:
Robert Camp's

Love Cards
www.7thunders.com
KING of Clubs (Wands) in Tarot
King of Clubs

: Wonderfully creative and very fast learners, even the careless and negative Kings of Clubs have keen intelligence and insight. King of Clubs are also known as emotional idealists and need to be careful they don't scatter their forces due to emotional disturbances or problems within the family. Both sexes have strong family ties and they tend to make excellent parents. They are often willing to make sacrifices to provide for their children. In particular, for their children's education. The King of Clubs rarely lacks money and they usually make it by being in business for themselves. These people make excellent lawyers - especially for corporations - and trustees for estates.
http://www.metasymbology.com/
SAGITTARIUS II: The Week of the ORIGINATOR - December 3-10

: SAGITTARIUS II's are different and are not afraid to show it. Among the more unusual people of the year, even the most apparently normal of them may come to seem a tad peculiar once you get to know them better. They rarely consider doing anything in any way but their own. It would be one thing if they were content with being different, but they usually expect others to understand them somehow. In consequence, SAGITTARIUS II's commonly encounter rejection, which they must learn to handle without becoming frustrated or bitter. They usually become dependent on one or two close friends or family members for acceptance and emotional support.
STRENGTHS:

Unusual - Ardent - Talented
WEAKNESSES:

Peculiar - Irresponsible - Rejected
SAGITTARIUS II
NOTABLE
David Carradine
was an American actor and martial artist, best known for his leading role as a warrior monk, Kwai Chang Caine, in the 1970s television series Kung Fu

December 8, 1936, Hollywood, Los Angeles, CA.
Strom's Love Child
SAGITTARIUS II
NOTABLES

: Walt Disney,
Strom Thurmond
,
Larry Bird, T.V. Soong,

David Carradine

, Emily Dickinson.
Source:
The Secret Language of Relationships
Gary Goldschneider & Joost Elffers.
ADVICE

:

Try to get out a bit more and do what others do from time to time. Don't drive yourself into a corner by believing that no one can understand you. Make an effort to let others into your private world. Resist turning off to life: keep things fresh and renew your commitment.