Heywood "Woody" Allen
is an American actor, filmmaker, comedian, musician, and playwright whose career spans more than 50 years.

December 1, 1935 (age 78), The Bronx, New York City, NY
.
December FIRST the Day of MIRTHFUL LICENSE:

Those born on December 1 are highly outspoken people. Moreover, they are not afraid to back up their words with actions. However, because they usually accompany their more immodest behavior with a twinkle of the eye and beguiling innocence, they win people over. Unashamedly, they flagrantly deny all the rules of etiquette and behavior at will, particularly when important issues are at stake in their lives.
STRENGTHS:

Vibrant, Extroverted, Energetic
WEAKNESSES:

Frazzled, Misdirected, Unaware
ADVICE:

Keep a handle on your energy. You can only be free if you understand yourself. Beware of turning others off with an overly direct approach. Learn to be diplomatic and a bit cautious. Don't give everything away.
BORN ON THIS DAY

:
Karl Schmidt-Rottluff
,
Richard Pryor,
Bette Midler,
Woody Allen, Mary Martin, Lou Rawls,
Minoru Yamasaki,
Lee Trevino
, Dianne Lennon;
Source:
The Secret Language of Birthdays
Gary Goldschneider & Joost Elffers.
MEDITATION:

The simplest things in life are usually the most important.
Diamonds -
Values - Security – Dharma
4 of Diamonds -
Concentration on Security
Karma for the 4 of Diamonds -
Overcoming of Self
FOUR
of Diamonds: The Card of SOLID VALUES
: The Four of Diamonds is a card of protection in finances, however that protection is only accessed through hard work. This card, above most others, must put forth the effort to reap the rewards, but the rewards are surely there. To achieve this, they often have to come to terms with their own inner restlessness (Five of Spades Karma Card) and dissatisfaction. They never receive anything without paying some price for it. Often the work they must do involves their marriage or their closest relationships. These people are very sociable, meet many people, and usually have many friends. They have high ideals concerning love and often these ideals can cause confusion in real life romantic situations. There are difficulties to be dealt with in their life and they must watch a tendency to get into a rut and get stuck there. However, all they need to do to have more happiness is to work. Once they get into action, everything smooths out, and their fears are laid to rest.
Your Karma Cards are the:

Five of Spades

- You owe something to this person and they reflect you in some way.

Five of Hearts

- This person owes you and you are their mirror in some way.
FOUR
of Diamonds
BIRTHDAYS
: January 23 (Aquarius), February 21 ( Pisces), March 19 (Aries), April 17 (Aries), May 15 (Taurus), June 13 (Gemini), July 11 (Cancer), August 9 (Leo), September 7 (Virgo), October 5 (Libra), November 3 ( Scorpio),

December 1 (Sagittarius)

;
FAMOUS FOUR
of Diamonds
Walter
Bruce Willis
is an American actor, producer, and singer. His career began on the Off-Broadway stage and then in television in the 1980s, most notably as David Addison in Moonlighting. March 19, 1955 (age 59), Idar-Oberstein, Germany.
FAMOUS
FOUR
of Diamonds

: Princess Caroline of Monaco,
Richard Pryor
,
Ellen Page,
Bruce Willis
, Victoria Beckham, Jennifer Garner, Madeleine Albright, Mary-Kate and Ashley Olsen, Raz-B, Leon Spinks, Whitney Houston, Elia Kazan, Nikki Hilton, Roseanne, Woody Allen;
Source:
Robert Camp's

Love Cards
www.7thunders.com
FOUR of Diamonds (Coins, Pentacles) in Tarot
FOUR of Diamonds: The importance of work is stressed for all 4's, and this is especially true of the 4 of Diamonds. There is inherent protection for this card, but only if they are making diligent and concentrated efforts in their lives. When this is lacking, poverty and failure - in varying degrees - are the sure results. A life of leisure is just not part of their life plan. This is by no means an easy card to deal with. They are known to rebel at the restrictions imposed by relationships, work and life circumstances. While they are basically materially oriented people, there is an underlying spiritual interest which should not be neglected! A good earning capacity belongs to this card but it is only through hard work that their dreams become a reality. Source: http://www.metasymbology.com/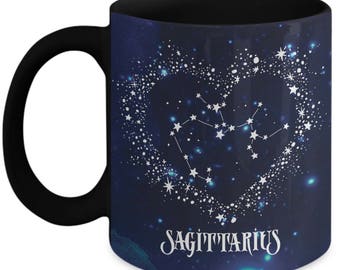 SAGITTARIUS I - The Week of INDEPENDENCE November 25-December 2
: Sagittarius I's are hard to control. In many ways the most independent people of the year, those born in this week must feel free to act on their impulses and intuition. People who try to exercise power over them in personal relationships are in for a rough ride. When Sagittarius I's respect their spouse or living partner, they will cooperate, sharing their feelings and dividing the chores. When they feel that their respect has not been earned, though, or when it is lost, expect constant conflict and strife. Honor and trust are high on the Sagittarius I list of priorities; without these, they feel, life ceases to have meaning and reverts to the law of the jungle.
Strengths:

HONORABLE-INTUITIVE-RESPONSIBLE;
Weaknesses:

OVER COMPETITIVE-IMPULSIVE-TEMPERAMENTAL;
Advice

:

Strive to keep your emotions on an even keel. Beware of allowing yourself an overly high-minded attitude. Keep control over your expectations and try to be more forgiving. There is nothing wrong with compromise, or with occasionally losing. Watch your tendency to exaggerate.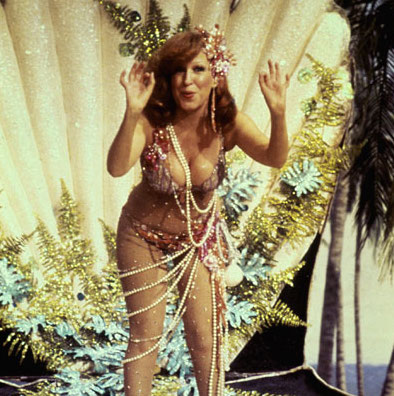 SAGITTARIUS I
NOTABLE:
Bette Midler
, also known by her informal stage name The Divine Miss M, is an American singer-songwriter, actress, film producer and entrepreneur. December 1, 1945 (age 68), Honolulu, Hawaii
.
SAGITTARIUS I
NOTABLES

: Woody Allen, Tina Turner,
Lou Rawls
,
Winston Churchill, Mark Twain, Maria Callas, Richard Pryor, Jimi Hendrix, Bruce Lee, Joe DiMaggio, Jacques Chirac, Adam Clayton Powell, Dick Clark, C.S.Lewis, John F. Kennedy, Caroline Kennedy, Charles Ringling.
Source:
The Secret Language of Relationships
Gary Goldschneider & Joost Elffers.
Karma for the 4 of Diamonds -
Overcoming of Self