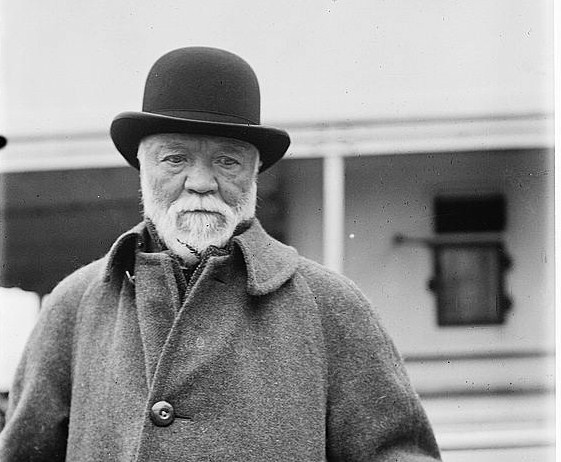 Andrew Carnegie was born on November 25, 1835, in Dunfermline, Scotland. After moving to the United States, he worked a series of railroad jobs. By 1889 he owned Carnegie Steel Corporation, the largest of its kind in the world. In 1901 he sold his business and dedicated his time to expanding his philanthropic work, including the establishment of Carnegie-Mellon University in 1904 and more than 1,300 public libraries.
November TWENTY-FIFTH the Day of SUSTAINED EFFORT

: Those born on November 25 know how to save their energy for the long haul. However, this is not to suggest they wait for things to happen - they make them happen! Dynamic and productive, they also have a reserved side to their personality that lends them dignity. No matter how energetic they are in their daily occupation, in one-on-one relationships they reveal a sensitive, thoughtful, even quiet personality. There is nothing chaotic about the abundant energy they display; though dynamic, it flows evenly and smoothly.
STRENGTHS:

Constant, Thorough, Accomplished
WEAKNESSES:

Judgmental, Rigid, Authoritarian
ADVICE

:

Beware of being judgmental and condemning. Establish yourself independently; avoid harmful attachments and fantasies. Let up in your compulsiveness, and aim to be more communicative.
BORN ON THIS DAY

:
John F Kennedy, Jr.
,
Andrew Carnegie

, Tina Turner, Joe DiMaggio, Carrie Nation, Carl Friedrich Benz, Ba Jin (Trilogy of Love), Augusto Pinochet, Joe Gibbs, Nat Adderly, Ricardo Montalban, Lennie Wilkins, ;
Source:
The Secret Language of Birthdays
Gary Goldschneider & Joost Elffers.
MEDITATION:

The dyadic principle grants far more than a doubling of energy to two people joined in an endeavor.
Heart Suit
- Emotions - Relationships - Love
EIGHT of Hearts
- Power in Love
Karma for the EIGHT of Hearts
-

Abuse of Power
The EIGHT
of Hearts - The Card of EMOTIONAL POWER and CHARM
: success with people, especially the opposite sex: The Eight of Hearts has "power in love" and all eights have to exercise discrimination and responsibility in its use. Both karma cards of the Eight of Hearts are sevens. This tells us that they will see almost immediate results when they misuse their power with others. With wisdom and spiritual awareness they can rise to great heights in sharing their love and healing power with others. Operating out of their fear, we find those who are the dominators of those they love and seek to manipulate others through guilt and withholding of affection and acknowledgment. These people have high ideals about love and relationships, sometimes these ideals are too high to ever be met. They have great minds, make excellent teachers or they can excel in any occupation where a good mind will make a difference. They have to work hard for the money they make, but it can be made and they need not worry about it. With all the power at their command, there is little they cannot do, as long as it is not motivated by fear.
Your

Karma Cards

are the:
Seven of Spades
- You owe something to this person and they reflect you in some way.
Seven of Hearts
- This person owes you and you are their mirror in some way.
EIGHT
of Hearts
BIRTHDAYS
: August 31 (Virgo) September 29 (Libra) October 27 (Scorpio)
November 25 (Scorpio)
December 23 (Capricorn);
FAMOUS
EIGHT
of Hearts:
Theodore Roosevelt
,
often referred to as Teddy or TR, was an American statesman, author, explorer, soldier, naturalist, and reformer who served as the 26th President of the United States, from 1901 to 1909. October 27, 1858, Manhattan, NYC, NY.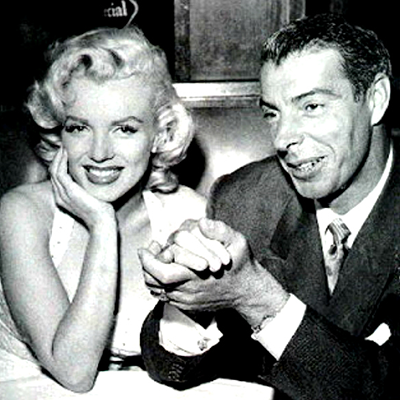 FAMOUS
EIGHT
of Hearts

: Richard Gere,
Joe DiMaggio
,
Itzhak Perlman, Eldridge Cleaver, Madeline Kahn, Jerry Lee Lewis, Anita Ekberg, Kelly Osborne, John Cleese, Emily Post,
Theodore Roosevelt
, Christina Applegate, John F. Kennedy Jr., Barbara and Jenna Bush;
Source:
Robert Camp's

Love Cards
www.7thunders.com
EIGHT of Hearts (Cups) in Tarot
EIGHT of Hearts

: While all 8's feel the need to control and dominate, it's in areas of love and relationships that the Eights of Heart find their power. But this need for power and control can also bring out their worst. Unless the 8 of Heart manages to find their true one and only, they have a bad habit of racing through many loves, leaving a trail of broken hearts in their wake. The 8 of Hearts often find themselves having to work really hard for their money but they have the protection of Saturn and there will always be enough security to get by. Then there are those 8 of Hearts who apply themselves to big business and end up being wildly successful in large organizations. To make the best of their life pattern, the 8 of Hearts needs to be in the driver's seat. And they need to be careful not to bully others with their intense emotional power and realize when they are loved.
http://www.metasymbology.com/
SAGITTARIUS I - The Week of INDEPENDENCE November 25-December 2

: Sagittarius I's are hard to control. In many ways the most independent people of the year, those born in this week must feel free to act on their impulses and intuition. People who try to exercise power over them in personal relationships are in for a rough ride. When Sagittarius I's respect their spouse or living partner, they will cooperate, sharing their feelings and dividing the chores. When they feel that their respect has not been earned, though, or when it is lost, expect constant conflict and strife. Honor and trust are high on the Sagittarius I list of priorities; without these, they feel, life ceases to have meaning and reverts to the law of the jungle.
Strengths:

HONORABLE-INTUITIVE-RESPONSIBLE
Weaknesses:

OVER COMPETITIVE-IMPULSIVE-TEMPERAMENTAL
Advice:
Strive to keep your emotions on an even keel. Beware of allowing yourself an overly high-minded attitude. Keep control over your expectations and try to be more forgiving. There is nothing wrong with compromise, or with occasionally losing. Watch your tendency to exaggerate.
SAGITTARIUS I
NOTABLE
Heywood "Woody" Allen
is an American actor, filmmaker, comedian, musician, and playwright whose career spans more than 50 years.

December 1, 1935 (age 78), The Bronx, New York City, NY
SAGITTARIUS I
NOTABLES

: Bette Midler,

Woody Allen

,

General
Augusto Pinochet

,
Tina Turner, Winston Churchill, Mark Twain, Maria Callas, Richard Pryor, Jimi Hendrix, Bruce Lee, Joe DiMaggio, Jacques Chirac, Adam Clayton Powell, Dick Clark, C.S.Lewis, John F. Kennedy, Caroline Kennedy, Charles Ringling.
Source:
The Secret Language of Relationships
Gary Goldschneider & Joost Elffers.