Robert Francis "Bobby" Kennedy, commonly known by his initials RFK, was an American politician from Massachusetts. He served as a Senator for New York from 1965 until his assassination in 1968. November 20, 1925, Brookline, MA.
November TWENTIETH the Day of the SCRAMBLER
: November 20 people are born fighters and thus tend to find themselves involved in struggles of all kinds. Often controversial, their ideas and personality invariably become a focus of discussion and scrutiny. Those born on this day may also display a rebellious affect, though they are in fact extremely loyal to their family, company and social circle. It is generally due to the extreme nature of their views and their forceful manner of expressing them that they arouse antagonism. Rarely will they tone down their rhetoric. Indeed, they would rather fight than switch.
Strengths:

Scrappy, Active, Idealistic
Weaknesses:

Volatile, Overzealous, Obsessive
ADVICE

:

Get a handle on your energy and your tongue. It is more difficult to undo than to do. Self-control is key. Understand the basis of your anger.Learn to laugh at yourself, too. Try to avoid arguments, antagonisms and confrontations as much as possible;
BORN ON THIS DAY
:
John Bolton
, Robert F. Kennedy, Nadine Gordimer (South African writer, Nobel Prize winner),
Kon Ichikawa (Japanese film director, The Burmese Harp), Bo Derek, Selma Lagerlof (Nobel Prize winning, Swedish writer), Joseph R. Biden Jr.
(Obama's Vice President), Don De Lillo (novelist, Libro);
Source:
The Secret Language of Birthdays
Gary Goldschneider & Joost Elffers.
MEDITATION:

The simple realities of everyday life have an important connection with the world of high ideals.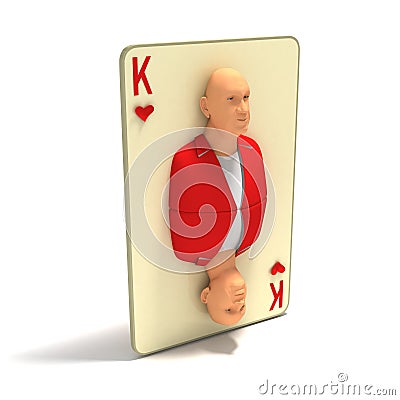 Heart Cards:
Emotions - Relationships – Love
KING of Hearts -
Paternal Love
Karma for the King of Hearts -
Easygoing Inactivity
The KING
of Hearts - The LOVING FATHER Card
: Standing at the top of the suit of love, the King of Hearts recognizes that love is the highest power of all. These people make devoted parents, but not always the best spouses. Their devotion to their children and profession often displaces the love they would give their spouse. They do love everyone, forever, its true, but sometimes the wrong associations bring problems. These people can be overbearing, as all Kings can, but this is only the case when they have been betrayed by those they hold closest to their hearts. From past lives, they bring with them the knowledge of mastery of their emotions and of their family life. Consider yourself blessed if they consider you to be one of their "family". There are inevitable losses of loved ones in their lives but they know the truth and can let go though they still feel the pain. Many of them are mentally gifted and sometimes psychic. Much knowledge just flows to them and they use this to rise up to the top in their careers.
Your Karma Cards are the:
Two of Clubs
- You owe something to this person and they reflect you in some way.
Nine of Spades
- This person owes you and you are their mirror in some way.
KING
of Hearts
BIRTHDAYS
: June 30 (Cancer), July 28 (Leo), August 26 (Virgo), September 24 (Libra), October 22 (Libra),
November 20 (Scorpio)
,
and December 18 (Sagittarius);
FAMOUS
KING
of Hearts:
Joseph Robinette
"Joe" Biden Jr.
is the 47th and current Vice President of the United States, having been jointly elected twice with President Barack Obama.
November 20, 1942 (age 73),Scranton, PA.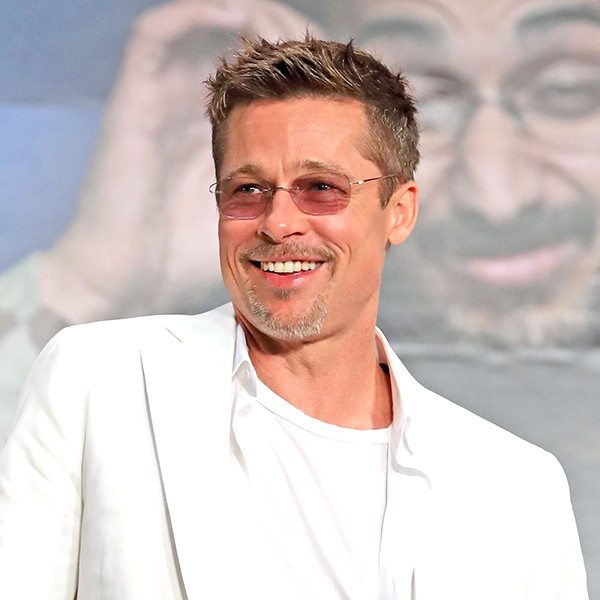 FAMOUS
KING
of Hearts:
Brad Pitt
,
Michael Phelps, Ralf Schumacher, Susan Hayward, Lena Horne, Jackie Onassis, Beatrix Potter, Sally Struthers, Mother Teresa, Nia Vardalos, Linda McCartney, Jim Henson, Catherine Deneuve,
Joe Biden
, Robert F. Kennedy, Katie Holmes, ;
Source:
Robert Camp's

Love Cards
www.7thunders.com
KING of Hearts (Cups) in Tarot
KING of Hearts

: By nature, these people are the most desirable people on earth and the most worthy of love. They will respond to any true call for help from any quarter - and you can forget to thank them if you choose; it will make no difference to them. The front they present to the world is kindly, friendly and magnetic. They give an impression not so much of power but of peace, protection and "safe harbor". Within themselves, however, they know they have the full power of love, a power invincible! Sometimes, we find the Kings of Hearts are quarrelsome and overbearing. They are met with constant disappointment in others, and are frequently deceived or betrayed. When we meet a King of Hearts on their own terms and tune into their love and kindness, they never bring us anything but joy. They are the heart and center of family life, and harmonizer of friends.
http://www.metasymbology.com/
SCORPIO-SAGITTARIUS CUSP - The Cusp of REVOLUTION November 19 - 24

: Not all revolutionaries are wide-eyed, bomb-throwing idealists; within the souls of many fighters for human rights lurk secret autocrats, who, once in power, may themselves be toppled by a further revolution. The revolt that engages those born on the Scorpio-Sagittarius cusp is often the fight against sloppiness, bad taste, ineffectualness, stupidity and old-fashioned, outworn attitudes. They are capable of exploding old myths, true, but they are equally capable of reviving and preserving myths that they view to be useful. Thus those born on this cusp can also be secret traditionalists at heart.
Strengths:

ECSTATIC - LOYAL - GUTSY
Weaknesses:

AUTOCRATIC - DERISIVE - WILD
ADVICE

:

Follow your vision of life but don't lose touch with where others are. Keep your intentions honest and your motives pure.Develop the objectivity to stand back and observe yourself living. Try to be forgiving and less possessive.
SCORPIO-SAGITTARIUS CUSP NOTABLE: Bo Derek is an American film and television actress, movie producer, and model perhaps best known for her breakthrough role in the 1979 film 10. November 20, 1956 (age 59), Long Beach, CA.
SCORPIO-SAGITTARIUS CUSP
NOTABLES

:
Goldie Hawn
,
Robert Kennedy, Ted Turner,
Jodie Foster
,
Boris Becker, Charles DeGaulle, Voltaire, Bilie Jean King, Toulouse-Lautrec,
Bo Derek
, Harpo Marx, Boris Karloff, Billy The Kid, Joe Biden.
Source:
The Secret Language of Relationships
Gary Goldschneider & Joost Elffers.
Karma for the King of Hearts -
Easygoing Inactivity