Hiram Bingham
,
formally
Hiram Bingham III
,
was an academic, explorer and politician from the United States. He made public the existence of the Quechua citadel of

Machu Picchu

in 1911 with the guidance of local indigenous farmers. November 19, 1875, Honolulu, Hawaii
November NINETEENTH the Day of the REFORMER

: Filled with a revolutionary spirit, those born on November 19 generally build from a starting point of change. It is not enough, however, for them to simply rebel. Reformers, they must carefully craft something new to take the place of the old, and furthermore administer to it. Thus they are an interesting blend of radical and conservative, anarchy and establishment. Themes of control or even repression can figure prominently in their lives whether they be rebelling against such forces or themselves exercising them.
STRENGTHS:

Contemporary, Convincing, Constructive
WEAKNESSES:

Preoccupied, Overconfident, Resistant
ADVICE

:

Learn the value of silence. Still your rebelliousness. Prepare yourself carefully for life's challenges and rein in your impulsiveness. Don't place yourself above the laws of God or mankind.
BORN ON THIS DAY

: Indira Ghandi,
Larry King
,
Martin Luther, James A. Garfield, George Rogers Clark
,
Charles I, Ferdinand de Lesseps, Billy Sunday, Ted Turner, Jodie Foster, Calvin Klein, Dick Cavett, Hiram Bingham (rediscovered Machu Picchu), Meg Ryan, Tommy Dorsey, Roy Campanella;
Source:
The Secret Language of Birthdays
Gary Goldschneider & Joost Elffers.
MEDITATION:

In silence the truth can at last speak.
Meaning of the
Ace of Clubs
-
Desire for Knowledge
Karma:
Emotional Stability
The ACE
of Clubs - The DESIRE for KNOWLEDGE and LOVE
: (2h Karma Card), is the main influence for this card. Combine these and you have a person who is a student of love as much as one who would truly like to find their ideal mate. This card has been known for promiscuity, but this is only true until they find the person of their dreams. They would rather be with anyone than be alone, but they will not give themselves fully until the right person comes along. Like all Aces, they are impatient and restless. Their curiosity leads them to be avid students. This same curiosity usually keeps them youthful, even into the last years of their life. They are always interested in new things, ideas and topics of discussion. The Lonely Ace of Clubs: (Ac) people seem to come in two varieties. There are very gregarious ones who go from love affair to love affair, and there are those who seem to go through long dry spells in their love life. Believe it or not, these two types are both displaying the Ac pickiness about their lovers. Why? Well, even the Ac who are outgoing and gregarious are not really letting any of their lovers get too close to them. They, like the ones who have long dry spells, are waiting for that perfect person to come along, the person they can trust with their heart and soul. For this reason, Ac are often lonely people. They are waiting for someone who is truly special to them and they just will not accept anything less. Ah, but when they do find that person, watch out! Few cards in the deck can fall in love as deeply or, for that matter, be as deeply hurt.
This is one of the four special cards we call the Semi-Fixed Cards.

The
(Ac) has a unique connection with the
TWO of Hearts
,its

Karmic Soul Twin

, which only two other cards in the deck share (the (7d) and
the (9h). Though you see seven

Karma Cards

listed,
only the
is close to them.
ACE
of Clubs
BIRTHDAYS
: May 31 (Gemini), June 29 (Cancer), July 27 (Leo), August 25 (Virgo), September 23 (Libra), October 21 (Scorpio),
November 19 (Scorpio/Sagittarius)
,
December 17 (Sagittarius);
FAMOUS
ACE
of Clubs
Clinton
"Clint" Eastwood Jr
.
is an American actor, film director, producer, musician, and political figure. May 31, 1930 (age 85), San Francisco, CA.
FAMOUS
ACE
of Clubs People

:
Bruce Springsteen
,
Colin Farrell, Brooke Shields, Clint Eastwood, Walt Whitman, Gary Busey, Alex Rodriguez, Claudia Schiffer, Rachael Ray,

Judge Judy, Jody Foster, Meg Ryan, Larry King, Indira Gandhi, Mila Jovovich;
Source:
Robert Camp's

Love Cards
www.7thunders.com
ACE of Clubs (Wands) in Tarot 'Infinite Visions'
ACE of Clubs

: Positively, the Ace of Clubs represents an eager search for knowledge. Negatively, this card represents prying curiosity. The prime motivating force for this card is an insatiable thirst for knowledge, combined with a desire for a deep and lasting union with someone who is emotionally compatible. Hence, the Ace of Clubs is always looking for his or her "soul mate", believing that true marriages are made in heaven. The Ace of Clubs is one of the "swing cards"; each and every year it trades places with the 2 of Hearts, a card that symbolizes the union of love. This interesting place in the cards gives the Ace of Clubs conflicting results in matters of the heart. Once a relationship develops, they feel as though their quest for knowledge or learning has been stymied. When they once again apply themselves to their ever eager quest for knowledge, they lose the love they so desired! Balance is the key. Balancing expectations of true love, and learning to share in personal mental pursuits.
http://www.metasymbology.com/
SCORPIO-SAGITTARIUS CUSP - The Cusp of Revolution November 19 - 24

: Not all revolutionaries are wide-eyed, bomb-throwing idealists; within the souls of many fighters for human rights lurk secret autocrats, who, once in power, may themselves be toppled by a further revolution. The revolt that engages those born on the Scorpio-Sagittarius cusp is often the fight against sloppiness, bad taste, ineffectiveness, stupidity and old-fashioned, outworn attitudes. They are capable of exploding old myths, true, but they are equally capable of reviving and preserving myths that they view to be useful. Thus those born on this cusp can also be secret traditionalists at heart.
Strengths:

ECSTATIC - LOYAL - GUTSY
Weaknesses:

AUTOCRATIC - DERISIVE - WILD
ADVICE

:

Follow your vision of life but don't lose touch with where others are. Keep your intentions honest and your motives pure.Develop the objectivity to stand back and observe yourself living. Try to be forgiving and less possessive.
SCORPIO-SAGITTARIUS CUSP
NOTABLE:
William H. Bonney
,
better known as
Billy the Kid
,
was a 19th century gunman who participated in the Lincoln County War and became a frontier outlaw in the American Old West. November 23, 1859, Manhattan, NYC, NY.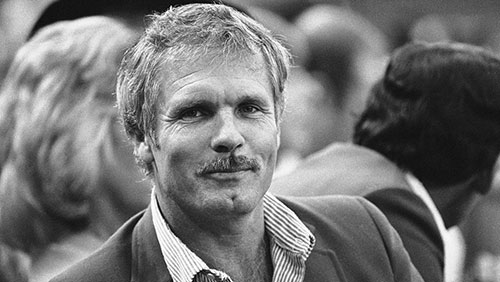 SCORPIO-SAGITTARIUS CUSP
NOTABLES

:
Ted Turner
,
Robert Kennedy, Jodie Foster, Boris Becker, Charles DeGaulle, Voltaire, Meg Ryan, Goldie Hawn, Bilie Jean King, Toulouse-Lautrec, Harpo Marx, Boris Karloff,

Billy The Kid

.
Source:
The Secret Language of Relationships
Gary Goldschneider & Joost Elffers.