Soichiro Honda
was a Japanese engineer and industrialist. In 1948, he established Honda and oversaw its expansion from a wooden shack manufacturing bicycle motors to a multinational automobile and motorcycle manufacturer

November 17, 1906,
Hamamatsu, Japan
November SEVENTEENTH the Day of the BRIDGE

: November 17 people are like bridges over troubled water, whether establishing links between opposing points of view, peoples, ideas or interests. The lives of those born on this day can be likened to a crossroads where diverging lines intersect; November 17 people often play a leading role and act as the cement that holds things together. In family, social and professional life they have a good idea how to administer to the smooth running of the group.
STRENGTHS:

Mediating, Helpful, Responsible
WEAKNESSES:

Overly Moral, Aloof, Controlling
ADVICE

:

Try to keep your heart open; beware of closing yourself off emotionally. Be up front and avoid talking out of earshot. Keep your motives clear.
Telegraph wagon Civil War 1864
BORN ON THIS DAY

:
Shelby Foote,
RuPaul, Gordon Lightfoot (Canadian singer), Susan Rice, Louis XVIII, Vepasian (Roman emperor), Howard Dean, Bernard "Monty" Montgomery,

Soichiro Honda

, Lee Strasberg (founder New York Actor's Studio), John Boehner, Martin Scorcese (film director), Rock Hudson, Danny DeVito, Tom Seaver (NY Yankees pitcher), Bob Mathias;
Source:
The Secret Language of Birthdays
Gary Goldschneider & Joost Elffers.
MEDITATION:

God's chosen people can only be the entire human race

;
Meaning of the Three of Clubs
Uncertainty in Beliefs
Karma for the 3 of Club:
Faith
The THREE
of Clubs the 'WRITER'S Card'
: The creativity in this card can manifest in many ways. On the high side, these people can be highly successful writers, teachers or performers. On the low side, they can worry, become indecisive and spend their time on frivolous activities. Even among the most successful (3c) we find worry and indecision as more-or-less constant themes in their life. Success in life always depends upon the individual and how they use their God given gifts and abilities. (3c) are gifted but their fear of poverty may entice them into using their creativity in questionable ways. If this happens, they seldom get away with it. They make great salespeople and propagandists, but they are ineffective until they decide upon one philosophy and stand behind it. This is one of the strongest business cards.
Their (Kd) second Karma Card gifts them with natural business ability. They gravitate toward big money and big business and can easily position themselves in leadership wherever they work. Their
FIVE of Diamonds
(5d) first

Karma Card

, however, causes them to choose occupations where their freedom is not hampered too much. Thus, they will often choose to work for themselves or to freelance. Their natural gifts are creative and many become prominent authors, speakers or producers in the entertainment industry.
KING of Diamonds

owes you a karmic debt and they mirror you in some way. They are sure to have some emotional losses - relationships that they think should last forever but don't many of which are destined and karmic in nature. If they see them as 'completions' and graduations to a higher level, they can avoid disappointment. Their love has the potential to be realized on a more universal level. If they utilize their inheritance of spiritual knowledge, much success can be realized. They are here to be transformers of energy - worry into creativity and fear into faith. In this manner they serve as powerful examples for us all.
THREE
of Clubs
BIRTHDAYS
: May 29 (Gemini), June 27 (Cancer), July 25 (Leo), August 23 (Leo-Virgo), September 21 (Virgo), October 19 (Libra),
November 17 (Scorpio)
, December 15 (Sagittarius);
FAMOUS
THREE
of Clubs
RuPaul
Andre Charles is an American drag queen, actor, model, singer, songwriter, and television personality. Since 2009, he has produced and hosted the reality competition series RuPaul's Drag Race, for which he has received three Primetime Emmy Awards, in 2016, 2017, and 2018.
November 17, 1960 (age 58 years), San Diego, CA. USA
FAMOUS
THREE
of Clubs
: LaToya Jackson,
John F. Kennedy
, Adrian Paul, Tobey Maguire, H. Ross Perot, Kobe Bryant, Gene Kelly, Nicole Richie, Faith Hill, Bill Murray, Stephan King, J. Paul Getty,
Don Johnson
, Danny DeVito, Lauren Hutton, Ty Pennington, Evander Holyfield;
Source:
Robert Camp's

Love Cards
www.sevenreflections.com/cards-of-destiny/cards/three-of-clubs/
THREE of Clubs (Wands) 'Explorer' in Tarot
THREE of Clubs

people are incredibly bright, creative and magnetic. And thank goodness because on the flip side, the 3 of Clubs have the worst case of indecision known to man! It is the inherent creativity and personable karma of this wonderful card that gets them where they need to go, bringing rewards of success into their ever-active life. There is often difficult karma with older women for the Three of Clubs, and they tend to suffer at the hands of a troubled mother, grandparent, or older sister. No stranger to emotional disappointments, they have had to learn the art of resilience and developed a terrific personality along the way. Three of Clubs people often change careers later in life. They make excellent realtors, entertainers, and public spokespeople.
http://www.metasymbology.com/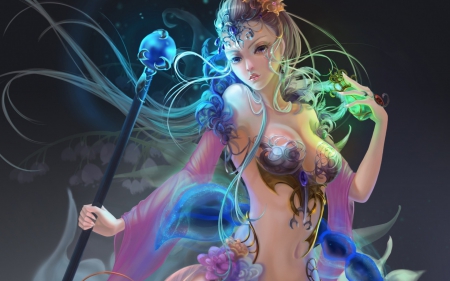 SCORPIO III - The Week of CHARM November 12-18

: Realists first and foremost, Scorpio III's rarely over-reach themselves. Because they have a realistic view not only of their own capabilities but of others' as well, their judgment is generally trustworthy and their assessments keen. Those born in this week do well in administrative positions or as leaders of a social group or working team, roles in which their evaluative, organizational and practical abilities can come to the fore.
Strengths:

TOGETHER - CHARMING - RESOURCEFUL
Weaknesses:

DEFENSIVE - COMPLACENT - CONTROLLING
ADVICE

:

Keep a critical eye on yourself. Respond to the highest challenges and occasionally take meaningful risks. Be mindful of what is important in life, of what endures and has lasting value. Always aim high, and don't be afraid of failure.
SCORPIO III
NOTABLE
John Boehner
is an American politician who served as the 53rd Speaker of the United States House of Representatives from 2011 to 2015. A member of the Republican Party, he was the U.S. Representative for Ohio's 8th congressional district from 1991 to 2015.
November 17, 1949 (age 69 years), Reading, Ohio, USA
SCORPIO III
NOTABLES

: Prince Charles,
Charles Manson
,
Grace Kelly, Whoopi Goldberg, Claude Monet,

Nehru

,

Sun Yat-Sen, Rodin, Robert Louis Stevenson, Demi Moore, Georgia O'Keeffe, Danny De Vito, Veronica Lake, Alan Shepard, Erwin Rommel, Joseph MCarthy, Linda Evans, Aaron Copland.
Source:
The Secret Language of Relationships
Gary Goldschneider & Joost Elffers.