Yue-Kong Pao
CBE, JP, often referred to as "Sir Y.K. Pao" or just "Y.K.", was the founder of Hong Kong's World-Wide Shipping Group which in the 20 years from purchasing its first second-hand ship ... created the Star Ferry and Victoria Peak tram,

November 10, 1918, Zhenhai District.
November TENTH the Day of METAMORPHOSIS

: Those born on November 10 are taken up with the most profound changes possible, both in themselves and the materials or products with which they work. Their personal transformation may at times seem extremely slow and can be quite painful, often involving a real struggle or wrestling in the final stages. Like the lowly caterpillar, November 10 people may need to isolate themselves from the world in a personal "cocoon" for quite a long period of time, even years, before they can one day emerge as a butterfly. Like the tadpole, they may at the onset bear little resemblance to the empowered being they will become.
STRENGTHS:

Creative, Self-Assured, Attractive
WEAKNESSES:

Phlegmatic, Particular, Repetitive
ADVICE

:

Be sensitive to the difficulties you create for others. Come out of yourself and share with the world. Don't be afraid to shine. Open the emotional floodgates more often and allow yourself to be more trusting. Develop flexibility in your lifestyle.
BORN ON THIS DAY

: Sir Richard Burton,
Mikhail Kalashnikov,
John Northrup, Roy Scheider, Claude Rains, Lazar Kaganovich (Stalin's henchman, collectivized agriculture),
Sir Yue-Kong Pao,
David Stockman,
Source:
The Secret Language of Birthdays
Gary Goldschneider & Joost Elffers.
MEDITATION:

Plants turn ever so slowly, yet inexorably, toward the sun.
Clubs -

Mind - Communication – Intelligence
10 of Clubs -

Mental Illumination
Karma for the 10 of Clubs -

Vacillation of Values
TEN
of Clubs: The TEACHER Card
: The Ten of Clubs have come full circle in their quest for knowledge. They have a powerful mind and a consuming desire for more knowledge as well. In this life they must learn to regain the control over their mind which has developed somewhat of a life of its own. The best path back to self-mastery is to direct the mind into right motives and higher principles. Their Three of Hearts in Mars makes for emotional restlessness, which can be a strain on relationships. The strong desire for spiritual wisdom and study of spiritual philosophies will bring contact with many uplifting groups and will increase enjoyment of life. The Ten of Clubs have good luck in work and labor relations and could do very well in the real estate business. Their Three of Diamonds Pluto Card signifies that in this life they will be doing much experimenting as they work towards finding out what really satisfies them. They often spend a lot of time deciding what is their life's work. Once they decide, they can rise to the heights. Choosing things that allow for freedom and travel gives them the best results.
Your Karma Cards are the:
Jack of Spades
- You owe something to this person and they reflect you in some way.
Four of Spades
- This person owes you and you are their mirror in some way.
TEN
of Clubs
BIRTHDAYS
: January 30 (Aquarius), February 28 (Pisces), March 26 (Aries), April 24 (Taurus), May 22 (Taurus/Gemini), June 20 (Gemini), July 18 (Cancer), August 16 (Leo), September 14 (Virgo), October 12 (Libra),
November 10 (Scorpio)
, December 8 (Sagittarius);
FAMOUS
TEN
of Clubs
Barbra Streisand
is an American singer, songwriter, actress, director, and filmmaker. During a career spanning six decades, she has become an icon in multiple fields of entertainment, winning ...

April 24, 1942 (age 73), Williamsburg, NYC, NY.
FAMOUS
TEN
of Clubs
: Dick Cheney, Vanessa Redgrave,
Gene Hackman,
Franklin D. Roosevelt, Bernadette Peters, Mario Andretti, Keira Knightley, Steven Tyler,
Barbara Streisand
, Shirley MacLaine, Naomi Campbell, Sir Laurence Olivier, Nicole Kidman, Errol Flynn, Van Diesel, Hunter S. Thompson, Steve Carell, Madonna, Kim Basinger, Hugh Jackman, Luciano Pavarotti, Richard Burton, Roy Scheider, Mary Queen of Scots.
Source:
Robert Camp's

Love Cards
www.7thunders.com
TEN of Clubs (Staves, Wands) in Tarot
TEN of Clubs:

The greatest success for the 10 of Clubs lies within the mental realm. This is also considered the Moon Card; known to astrologers as the emotional mind. Mental strength, assuredness, and will power are the trademarks of those born under this high card, as well as blind ego, and cunning. Ten of Clubs people are often suspicious of others, and demand loyalty from friends and family. They are known as task-masters within the family, and feel they are deserving of that title. They are afraid of being judged, and are insecure on a very deep level. All 10 of Clubs like to work, and for those instilled with a good sense of values early in life, success is theirs for the taking.
http://www.metasymbology.com/
SCORPIO II - The Week of DEPTH November 3-11

: Profundity in all forms is an irresistible attraction to Scorpio II's. Shunning superficiality, those born in the Week of Depth take a measured and serious view of life, both at work and at home. This is not to say that they don't like to have fun - far to the contrary. In pursuing their hobbies, pastimes and lighter activities, however, they show the same full-bodied intensity and concentration that they do in the more purposeful parts of their lives.
Strengths:

SERIOUS-STEADFAST-SEXUAL
Weaknesses:

DEPRESSIVE-WORRYING-ESCAPIST
Advice

:

Let the sun shine in and the light within you shine out. Don't take things so seriously. Work on leveling out your moods and see how much happiness you can bring to yourself and others. Put your singular insight to productive use. Learn to laugh more at the illusions of the world and also at yourself.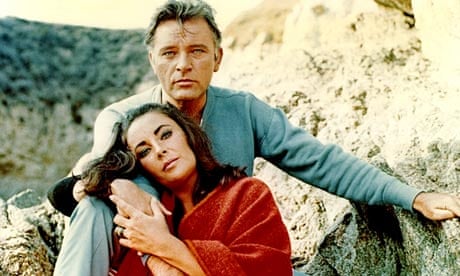 SCORPIO II
NOTABLE
Richard Burton,
November 10, 1925, Pontrhydyfen, UK.
SCORPIO II
NOTABLES
: Marie Curie, Hedy Lamar,
Martin Luther,
Fyodor Dostoevski, Yanni, Sally Field, Tatum O'Neal, Richard Burton, Roy Rogers, Elke Sommer, Shah of Iran, Mike Nichols, John Philip Sousa, Will Rogers, Rosanne Barr, Art Carney.
Source:
The Secret Language of Relationships
Gary Goldschneider & Joost Elffers.
Karma for the 10 of Clubs -

Vacillation of Values