Roy Rogers was an American singer and cowboy actor who was one of the most popular Western stars of his era. Known as the "King of the Cowboys", he appeared in over 100 films and numerous radio and television episodes of The Roy Rogers Show. November 5, 1911, Cincinnati, OH.
November FIFTH the Day of ACTUALITY

: Those born on November 5 are realists first and foremost. They are driven to speak the truth as they see it as well as to exemplify the current state of things in the way they live their lives. These, then, are the people to watch if one wishes to know the times. Those born on this day are highly representative in symbolic terms of the character of their family, occupation, social circle or religious group.
Strengths:

Knowledgeable, Up-To-Date, Realistic
Weaknesses:

Difficult, Self-Unaware
ADVICE

:

Don't build your life around others. Tend to your own inner needs. Strive for self-knowledge, and remain open to personal growth and change.
BORN ON THIS DAY
:
Raymond Loewy
(French-American industrial designer)
, Sam Shepard (Pulitzer Prize-winning playwright), Eugene Debs (labor organizer), Vivien Leigh (British film actress), Art Garfunkel,
Roy Rogers
, Tatum O'Neil (child film star), Elke Sommer, Ike Turner;
Source:
The Secret Language of Birthdays
Gary Goldschneider & Joost Elffers.
MEDITATION:

The emptied mind is more prepared to see the truth

.
Meaning of the Two of Diamonds -

Need for Financial Security
Karmic Challenge:

Fear of Lack
TWO
of Diamonds: The WHEELER DEALER Card
: The Two of Diamonds has an innate intuition that, if followed, will always lead them to success in all their dealings. Inherent in this intuition is a high set of values and often a "mission" in life, a mission that always involves partners and "others". There is a certain amount of ambition, usually for money, that keeps them motivated. This is good because they can get into ruts at times - especially in their closest relationships. If they tap into their inner guidance they will find a path awaiting them that is fascinating and rewarding. They do best by establishing themselves in one business and sticking with it. They should be careful that their social obligations do not tax their health and well being. They usually make large sums of money in real estate in their later years and maintain good health throughout their lives. These people love to mix and mingle and to do "deals" with others. Once they have discovered their special mission, they find more success.
Your

Karma Cards

are the:
Six of Clubs
- You owe something to this person and they reflect you in some way.
Ace of Diamonds
- This person owes you and you are their mirror in some way.
TWO
of Diamonds BIRTHDAYS: January 25 (Aquarius), February 23 (Pisces,) March 21 (Pisces/Aries), April 19 (Aries), May 17 (Taurus), June 15 (Gemini), July 13 (Cancer), August 11 (Leo), September 9 (Virgo), October 7 (Libra), November 5 (Scorpio), December 3 (Sagittarius)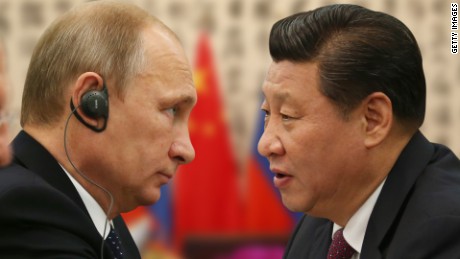 FAMOUS
TWO
of Diamonds
Vladimir
Vladimirovich Putin
has been the President of Russia since 7 May 2012, succeeding Dmitry Medvedev. Putin previously served as President from 2000 to 2008, and as Prime Minister of Russia from 1999 to 2000 and again from 2008 to 2012. October 7, 1952 (age 63), Saint Petersburg, Russia.
FAMOUS TWO
of Diamonds:
Kris Jenner,
Corazon Aquino, Alicia Keys, Dakota Fanning, Matthew Broderick, Rosey O'Donnell, Kate Hudson, Maria Sharapova, Sugar Ray Leonard, Ayatollah Khomeini, Ice Cube, Harrison Ford, Hulk Hogan, Adam Sandler,
Vladimir Putin
,

Xi Jinping

, Kevin Jonas, Brendan Frase.
Source:

Love Cards, by Robert Camp

, www.7thunders.com.
TWO of Diamonds (Pentacles) in Tarot
The

TWO of Diamonds

need to overcome an inherent fear of not having enough money. Power is always available to the 2 of Diamonds in whatever career they choose, including their social life. The Challenge for the 2 of Diamonds is unraveling their tendency towards fixation. They get stuck wielding their own power until they are forced out of their personal situation, empty handed, wondering how they ever let it get that far in the first place! The men Two of Diamonds make excellent traders - especially in areas of glamour, or foreign investments. Entertainers often end up drifting through life, or being content with a mediocre performance. Not true of the women.
http://www.metasymbology.com/
SCORPIO II - The Week of DEPTH November 3-11

: Profundity in all forms is an irresistible attraction to Scorpio II's. Shunning superficiality, those born in the Week of Depth take a measured and serious view of life, both at work and at home. This is not to say that they don't like to have fun - far to the contrary. In pursuing their hobbies, pastimes and lighter activities, however, they show the same full-bodied intensity and concentration that they do in the more purposeful parts of their lives.
Strengths:

SERIOUS-STEADFAST-SEXUAL
Weaknesses:

DEPRESSIVE-WORRYING-ESCAPIST
Advice:
Let the sun shine in and the light within you shine out. Don't take things so seriously. Work on leveling out your moods and see how much happiness you can bring to yourself and others. Put your singular insight to productive use. Learn to laugh more at the illusions of the world and also at yourself.
SCORPIO II NOTABLE Tatum O'Neal is an American actress and author. She is the youngest person ever to win a competitive Academy Award, which she won in 1974 at age 10 for her performance as Addie Loggins in Paper Moon opposite her father, Ryan O'Neal. November 5, 1963 (age 52), Los Angeles, CA.
SCORPIO II
NOTABLES

: Marie Curie,
Sally Field
,
Hedy Lamar, Fyodor Dostoevski, Yanni,Tatum O'Neal, Richard Burton, Roy Rogers, Elke Sommer, Shah of Iran, Mike Nichols,

John Philip Sousa

, Will Rogers, Rosanne Barr, Art Carney.
Source:
The Secret Language of Relationships
Gary Goldschneider & Joost Elffers.
Karmic Challenge:

Fear of Lack