Stephen Crane
was an American author. Prolific throughout his short life, he wrote notable works in the Realist tradition as well as early examples of American Naturalism and Impressionism.
The

Red Badge of Courage

is a war novel by American author Stephen Crane.
November FIRST the Day of ONSLAUGHT

: The active people born on November 1 give their undivided energy to endeavors in which they are involved. There is an undeniable attraction to danger working on this day. Not only do November 1 people tend to seek it out, but it can also come up behind them, often catching them unawares. For those born on this day, excitement in their profession is a prerequisite. If they spend an extended amount of time in an unstimulating job, they are likely to stagnate or atrophy. Until November 1 people have a good way to satisfy this need for stimulation, their lives remain unfulfilled.
STRENGTHS:

Energetic, Self-Confident, Expansive
WEAKNESSES:

Destructive, Chaotic, Restless
ADVICE

:

Common sense is your crying need. Learn to protect yourself in daily life. Remain focused on your vanguard. but don't forget your rearguard. Get to know yourself better.
BORN ON THIS DAY

:
Tim Cook
, Stephen Crane (
Red Badge of Courage
), Larry Flint, Fernando Valenzuela, Gary Player,
Lyle Lovett,
Umberto Agnelli;
Source:
The Secret Language of Birthdays
Gary Goldschneider & Joost Elffers.
MEDITATION:

The stillest part of a hurricane is its center.
Diamonds -

Values - Security – Dharma
6 of Diamonds -

Completion of Obligations
Karma for the 6 of Diamonds -

True Worth
SIX
of Diamonds: The Card of FINANCIAL RESPONSIBILITY
: The number six implies responsibility and diamonds relates to finances. Six of Diamonds people are keenly aware of debts and their repayment. Like all sixes they receive exactly what they put out. They may fall into slumps as a result of their inertia so they need to remember to prod themselves into action. Once they get going, they can attain most anything they desire. There is protection in work and action. On a deeper level, the Six of Diamonds is here to settle karmic debts from past lives. Underneath the tough exterior of the 6d lies a person who is having a difficult time meeting their needs for affection. There are often deep fears of abandonment that underlie much of what they do in their personal relationships. Until those fears are dealt with directly, they can have a hard time understanding the repeated failures that make up their love life. Finances can go from one extreme to the other in this process. If they accept what they inwardly know, they will always be happy whatever the circumstances in their life. If they have discovered their special mission in life, they will not worry about how much money they have. These people make great teachers. They are givers and can be entrusted with great responsibility. What they have to give is a clear knowledge of values and discrimination.
Your Karma Cards are the:
Nine of Clubs
- You owe something to this person and they reflect you in some way.
Three of Spades
- This person owes you and you are their mirror in some way.
SIX
of Diamonds
BIRTHDAYS
: January 21 (Cancer-Aquarius), February 19 (Aquarius-Pisces), March 17 (Pisces), April 15 (Aries), May 13 (Taurus), June 11 (Gemini), July 9 (Cancer), August 7 (Leo), September 5 (Virgo), October 3 (Libra),
November 1 (Scorpio)
;
FAMOUS
SIX
of Diamonds
Leonardo da Vinci

,
was an Italian polymath whose areas of interest included invention, painting, sculpting, architecture, science, music, mathematics, April 15, 1452, Vinci, Italy.
FAMOUS SIX
of Diamonds:

Baby Spice,
Lyle Lovett,
Geena Davis, Seal, Marquex Hemingway, Jeff Daniels, Kurt Russell, Rudolf Nureyev, , Stevie Wonder, Shia LaBeouf, Jacques Cousteau,
Leonardo da Vinci
,
Courtney Love, O.J. Simpson, Charlize Theron, David Duchovny, Rose McGowan, Jesse James, Ashlee Simpson;
Source:
Robert Camp's

Love Cards
www.7thunders.com
SIX of Diamonds

symbolizes the need for understanding VALUE. A very successful and satisfactory life can be built for the Six of Diamonds when money is not made the sole objective. The acquisition of knowledge is not easy for the Six of Diamonds; there are obstacles and frustrations for them. There may be difficulty in acquiring an education in early life -- or there may be unwillingness to bother with it on their own part. Money, however, is vital to the people born under this card. Often times they want to begin earning it even before they know where, or how! The women of this Card should strive not to depend on their personalities for success, and the men not seek a wealthy marriage to promote their own objectives. For both men and woman Six of Diamonds, finances tend to go to extremes and remain in one state for a long time -- either way up, or way down.
http://www.metasymbology.com/
SCORPIO I - The Week of INTENSITY October 26 - November 2

: Scorpio I's are demanding personalities, who have few equals in attention to detail and applying their powers of concentration to the task at hand. Those born in the Week of Intensity are extremely discriminating, possibly to the point of being judgmental. Particularly in matters of fairness and ethics, they are likely to evaluate people more for their motives than for their actions and sternly pass sentence on those they see as transgressing the bounds of morality. They can be equally strict themselves, however, and are highly prone to guilt over wayward thoughts and deeds. Thus their conscience is always powerfully at work. Getting the job done is important to them, but the way in which it is done has top priority. Even the mildest of those born in this week have more than a touch of the performer in them. Their virtuoso energies are often the outward manifestation of a needy side - a craving for approval and affection from their families and friends.
Strengths:

TRUTHFUL - DISCERNING - SINGLE-MINDED
Weaknesses:

HURTFUL - STERN - SELF-DESTRUCTIVE
SCORPIO I
Notable
Hillary Rodham Clinton
is an American politician who served as the 67th United States Secretary of State under President Barack Obama from 2009 to 2013. October 26, 1947 (age 68), Chicago, IL.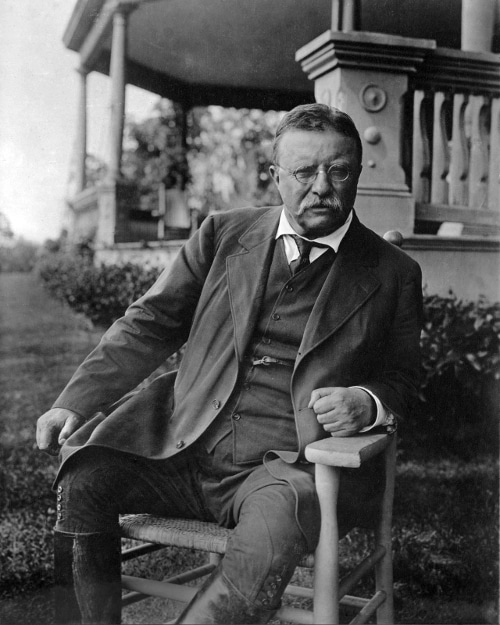 SCORPIO I
Notables:

Bill Gates, Dylan Thomas,
Teddy Roosevelt
,
Hillary Rodham Clinton

, Erasmus, Francois Mitterrand, Christopher Columbus,

Daniel Boone, Francis Bacon, Marie Antionette.
Source:
The Secret Language of Relationships
Gary Goldschneider & Joost Elffers.
ADVICE

:

Supply the same constancy you expect from others, but also be less hard on yourself when it comes to mistakes. If at all possible, try to both forgive and forget. Leave excess baggage behind - the injuries of the past can be to heavy for anyone to bear, even you.
Karma for the 6 of Diamonds -
True Worth