October ELEVENTH the Day of GRACIOUS EASE:

Those born on October 11 have vivid imaginations, like excitement, want to be the center of what is going on and feel that they must play an important role. However, their sensuous and pleasure-loving nature often holds them back. Finding their proper place in the world is of the utmost importance to them, and well it should be, since career is an area in which difficulties abound for October 11 people. In fact, they may have to change jobs with regularity until they find the occupation for which they are best suited.
Strengths:

Charming, Accepting, Secure
Weaknesses:

Complacent, Passive, Stuck
ADVICE

:

Beware of self-satisfaction, push yourself a bit more. Avoiding problems should not mean avoiding challenges. Seek to improve yourself daily. Desire is a part of living. Keep your eyes on the stars and your feet on the ground;
BORN ON THIS DAY

: Emily Davison, Joan Cusack (Toy Story voice of Jessie, sister of John Cusack)
, Jerome Robbins (choreographer), Art Blakey (jazz drummer), Maria Bueno (Brazilian tennis star), Sir George Williams (British social reformer), Charles Revson (cosmetics), Lester Bowie (jazz trumpeter), Darryl Hall (soul singer), Francois Mauriac (French Nobel winner dramatist), Pierre Charles Jouve ( French poet),

Joseph Alsop Jr

. (syndicated columnist), Emilio Greco (Italian sculptor), Thomas Swann (fantasy writer), Robert P. Gale (bone marrow transplant surgeon), Ron Leibman (TV film actor), Frances Ilg(pediatrician, Gesell institute), Frederick Bergius (German Nobel prize chemist), Simon Sechter (Austrian composer);
Source:
The Secret Language of Birthdays
Gary Goldschneider & Joost Elffers.
MEDITATION:

T

V is an electronic attempt at telepathy.
Clubs -
Mind - Communication - Intelligence
Jack of Clubs -
Mental Inspiration
Karma for the Jack of Clubs -

Fear of Established Wisdom
The JACK
of Clubs - The MENTALLY CREATIVE Card
: Creative or dishonest? Which is which? As we can imagine, those who are the most creative can also be the most dishonest and vice versa. Here is a card of mental and financial creativity and these people are no lazy bones. Their brilliant minds are far ahead of the common person and society. They are the people of the Aquarian Age. As members of the royal family they dislike pettiness and tend to be somewhat impatient with the failings of others. They need respect and a position that allows their brilliant minds free reign to create and explore. They are never at a loss for ideas, some of which will bring them huge financial returns. On the negative side, the Jack of Clubs can be irresponsible and in some cases, dishonest. They can see things from so many levels that nothing is really "wrong" - it is just another way of looking at things. They don't get away with much in that regard though. Saturn's swift chastisement always reminds them of the boundaries that keep them balanced and fair in their dealings.
Jack of Clubs

, are marriageable and many are happily married. They are considered sexually neutral – half man and half woman. The women especially will often have that "ambi-sexual" look about them. The men are generally boyish and good looking. And they have a reputation as being the best lovers in the deck. However, they do have a strange trait. Once a Jc man marries a woman, he produces an exhaustive list of "shoulds" and "should-nots" that he expects her to follow. Also, many Jc marry a Four of Diamonds (4d). When they meet a 4d, they meet the woman, or man, of their dreams.
Your Karma Cards are the:
Jack of Diamonds
- You owe something to this person and they reflect you in some way.
Ten of Hearts
- This person owes you and you are their mirror in some way.
JACK
of Clubs BIRTHDAYS: January 29 (Aquarius), February 27 (Pisces), March 25 (Aries), April 23 (Taurus), May 21 (Taurus/Gemini), June19 (Gemini), July 17 (Cancer), August 15 (Leo), September 13 (Virgo), October11 (Libra), November 9 (Scorpio), December 7 (Sagittarius);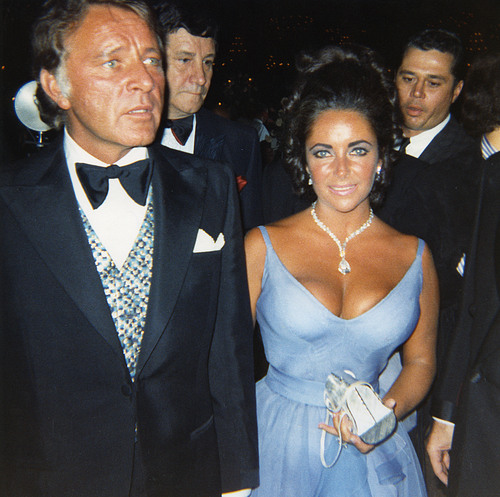 FAMOUS JACK of Clubs Dame Elizabeth Rosemond Taylor, DBE was a British-American actress. From her early years as a child star with MGM, she became one of the great screen actresses of Hollywood's Golden Age. February 27, 1932, Hampstead Garden Suburb, UK.
FAMOUS
JACK
of Clubs
:
Oprah Winfrey, John Forsythe,
Sarah Jessica Parker

,
Elizabeth Taylor, Rozanda Chilli Thomas, , Aretha Franklin, Notorious B.I.G., Michael Moore, Mr. T, Fats Waller, Brian Head Welch, Kathleen Turner, Salman Rushdie, David Hasselhoff, Camilla Parker Bowles, Ben Affleck
Source:
Robert Camp's Love Cards
www.7thunders.com
JACK of Clubs: This is a card of memory and as a rule, the Jack of Club people have this gift in an extraordinary degree. The Jack of Clubs is often called the Card of the Future. It is used as one of the symbols of the androgynous state towards which the race is evolving. Many of the women of this card have masculine minds and masculine habits in life. They are seldom domestic, never clinging vines, and have little patience with pettiness or vanity. Negatively there is irresponsibility, idle curiosity, and escape into a multitude of unfortunate life experiences, far removed from the wisdom they have come to preach. For all Jack of Clubs, victory against the many obstacles in life will be found in their positive application of knowledge and their willingness to share it! http://www.metasymbology.com/
LIBRA III - The Week of THEATER October 11-18

: If "all the world's a stage," as Shakespeare wrote, then Libra III's are some of the finest players upon it. Acting out the drama of their own lives in everyday affairs is a specialty of those born in this week. Libra III's know the value of image in their professional lives and spend a lot of time working on how they present themselves to the world. Their detachment, even coolness, may sometimes irritate or infuriate those around them, but it is misleading; if they seem to lack affect, this is usually a result of a studied and rigorous training they put themselves through. Libra III's are actually very emotional people.
Strengths:

WORLDLY - HARD-DRIVING - KNOWLEDGEABLE
Weaknesses:

UNHEEDING - BLAMING - OVERCONFIDENT
Advice

:

Beware of making promises you can't keep. Consider carefully the possible repercussions of your actions. Sometimes it is necessary to play at a part but don't kid yourself in the process. Be more considerate of the feelings of others; devote sufficient time and patience to emotional matters.
Margaret Hilda Thatcher, Baroness Thatcher
,
LG, OM, PC, FRS was the Prime Minister of the United Kingdom from 1979 to 1990 and the Leader of the Conservative Party from 1975 to 1990. October 13, 1925, Grantham, UK.
LIBRA III
NOTABLES

: Luciano Pavarotti, Margaret Thatcher,

Eugene O'Neill,

Eleanor Roosevelt, Oscar Wilde, Martins Navratilova, Pierre Trudeau, Chuck Berry, Lenny Bruce, Lee Harvey Oswald.
Source:
The Secret Language of Relationships
Gary Goldschneider & Joost Elffers.