Benjamin Solomon
"Ben" Carson,
Sr.
is an American author, politician, and retired Johns Hopkins neurosurgeon. September 18, 1951 (age 64), Detroit, MI.
September EIGHTEENTH the Day of INTERNAL MYSTERY:
Those born on September 18 are very private, even secretive people who for one reason or another often find themselves in
very
public careers. Their world is a highly personal one to which entrance is not granted easily. They can be depended on, but perhaps not forever, because with great finality and suddenness they are capable of closing the door on a friendship or love relationship. Thus they may be dangerous people to get involved with unless their partners are prepared for their changes of heart.
Strengths:

Thoughtful, Serious, Aesthetic
Weaknesses:

Isolated, Troubled, Negative
ADVICE
:

Learn to be more perserverant.
Conflict
is sometimes necessary. Try to understand what your body is telling you; don't ignore physical symptoms. Your mysterious nature may be keeping out the light.
BORN ON THIS DAY

:
Jada Pinkett Smith
,
James Gandolfini, Ronaldo,
Greta Garbo, Samuel Johnson,
Robert
Blake, Lance Armstrong, Frankie Avalon,
Dr. Ben Carson, Harvey Haddix (pitched 12 perfect innings in one game and lost).
Source:
The Secret Language of Birthdays
Gary Goldschneider & Joost Elffers.
MEDITATION:

Everything in the universe is alive

.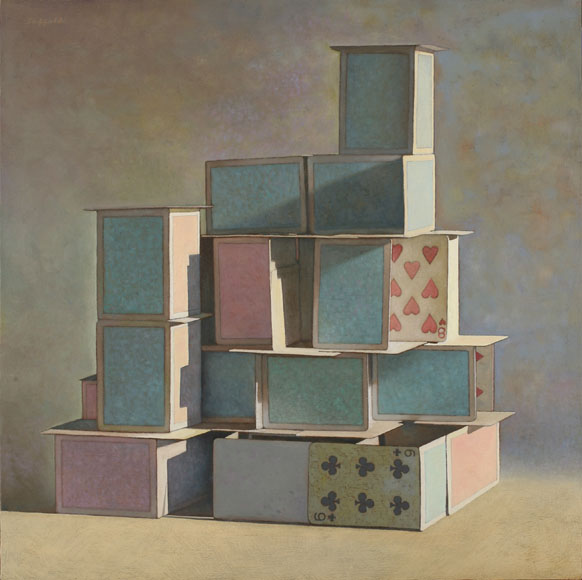 Clubs -

Mind - Communication – Intelligence
6 of Clubs -

The Messenger
Karma for 6 of Clubs -

Cultivation of Intuition
SIX
of Clubs: The Card of HIGHER PURPOSE:
This card is also known as the psychic card and it is surprising to see how few of the people of these birth dates are aware of their gift. The Six of Clubs means responsibility to truth. These people must learn to find a system of truth that they can believe in and live their life by. Once attained, there is no limit to how much good these people can do in the world. Those who have not yet found their path can be the biggest worriers and procrastinators of all the cards in the deck. They have a responsibility to maintain inner balance and peaceful communications with those in their lives. They often attain financial affluence and have inherent protection over their lives. Love is important to them. The women make good wives and mothers while the men are often dominated by a woman. Once they tap into their hidden reserves and their natural intuition is recognized, they find their lives guided and protected from the highest sources possible.
Your

Karma Cards

are the:
Eight of Spades
- You owe something to this person and they reflect you in some way.
Two of Diamonds
- This person owes you and you are their mirror in some way.
SIX
of Clubs
BIRTHDAYS
: March 30 (Aries), April 28 (Taurus), May 26 (Gemini), June 24 (Cancer), July 22 (Cancer), August 20 (Leo),
September 18 (Virgo III)
, October 16 (Libra), November 14 (Scorpio), December 12 (Sagittarius);
FAMOUS SIX
of Clubs Céline Dion, CC OQ ChLD is a Canadian singer, songwriter, entrepreneur and occasional actress. March 30, 1968 (age 47), Charlemagne, Canada.
FAMOUS
SIX
of Clubs:
Lance Armstrong,
Celine Dion, Vincent Van Gogh, Jessica Alba, Jay Leno, Saddam Hussein, Harper Lee, John Wayne, Jack Dempsey, William Dafoe, Robert Plant, John Mayer, Noah Webster, Travis Barker, Prince Charles, Frank Sinatra, Edward Munch;
Source:
Robert Camp's Love Cards.
SIX of Clubs (Wands) in Tarot
SIX of Clubs
: This is the "Messenger's Card". However, there are many 6 of Clubs who are unwilling to take the time or trouble to develop their greatest gift - the gift of intuition. All Six of Clubs feel an obligation toward duty and they take their responsibilities seriously. Trouble is, the 6 of Clubs also symbolize inertia and easy-going lethargy. Hence many people born with Six of Clubs karma find it difficult to gain enough momentum to get up to speed and
fulfill
their lofty dreams. On the plus side, when a Six of Clubs does manage to overcome this karma, they have the unique ability to stay with a project, circumstance, or relationship until all obstacles are overcome. Peace of mind is very important to all 6 of Clubs people, and they will make many sacrifices to attain that peace. All 6's are worriers and the 6 of Clubs is no exception. They worry about doing less than is expected of them; they worry about not being able to fully commercialize their talents - and most of all, they worry about the happiness and progress of their loved ones. Their intuitive faculties are truly second to none if only they learn to live by their intuitive gifts!
http://www.metasymbology.com/
VIRGO III - The Week of the LITERALIST September 11-18:

The willful individuals born in the week of VIRGO III generally persist until they get their way. Yet long periods may go by in which they refuse to take any sudden action. Their goals are so tangible to them, so real, that they may express their confidence in the final outcome through a kind of procrastination. VIRGO III's know that a strong mental orientation can often have a decisive influence on the events unfolding around them.
Strengths:

COMPOSED - NURTURING - CAPABLE
Weaknesses:

SENSATIONALISTIC - JUDGMENTAL - RUTHLESS
Advice:
Try to be more sympathetic to the feelings of others. Not everyone is as strong-willed and directed as you. Don't get bottled up in your head; cultivating a love of food, sleep and sensuous activities is essential to the grounding of your energies. Do not hide behind or rely too heavily on those who would serve you.
VIRGO III NOTABLE James Gandolfini, Jr. was an American actor and producer. He was best known for his role as Tony Soprano, an Italian American Mafia boss, in the HBO crime drama The Sopranos. September 18, 1961, Westwood, NJ.
VIRGO III
NOTABLES

: H.L. Mencken,
Ronaldo
,
Greta Garbo, D.H. Lawrence, Agatha Christie, Lauren Bacall, O. Henry, Tommy Lee Jones, Jesse Owens, Henry V, B.B. King, James Gandolfini, Tom Landry.
Source:
The Secret Language of Relationships
Gary Goldschneider & Joost Elffers.
Karma for 6 of Clubs -
Cultivation of Intuition