Meriwether Lewis
was an American explorer, soldier, politician, and public administrator, best known for his role as the leader of the Lewis and Clark Expedition, also known as the Corps of Discovery, with William Clark. August 18, 1774, Ivy, Virginia.
August EIGHTEENTH the Day of ENDURANCE:

Those born on August 18 face tremendous challenges which they must meet head-on and overcome. No matter how great their success or happiness in life, those born on this day experience grief and adversity at a more profound level than most others. However, this rarely makes them unhappy since they know that only through trying life experiences can meaningful states of being be reached.
ADVICE

:

Pain is not always necessary; overcoming is not the only way to proceed in life. Don't get overly involved. Enjoy yourself when out in the world. Learn to take time off and relax.
Strengths:

Adaptable, Patient, Deep
Weaknesses:

Struggling, Obsessive, Combative
BORN ON THIS DAY:
Timothy Geithner,
Robert Redford,
Gil Mundaca, Martin Mull (TV comedian),
Meriweather Lewis,
Roman Polanski, Shelley Winters, Virginia Dare (American colonist, first American child of English parents), Rafer Johnson, Patrick Swayze, Roberto Clemente,
Marshall Field (department store entrepreneur), Rosalynn Carter, Casper Wineberger (Defense secretary under
Reagan
).
Source:
The Secret Language of Birthdays
Gary Goldschneider & Joost Elffers.
MEDITATION:

The most difficult way is not always the best.
In old metaphysical studies, the number Eight was associated with Saturn - father, and superstitiously counted as symbol of Evil. Number Eight is made of two circles - one for a man, and one - for God. Together these two circles create the symbol of infinity. Today we know, that 8 is the number of the Sun ( and therefore the God), and that Saturn is not the embodiment of evil.
Clubs -

Mind - Communication – Intelligence
8 of Clubs -

Power of the Mind
Karma for the 8 of Clubs -

Fear of Domination
EIGHT
of Clubs: The Card of MENTAL POWER
The Eight of Clubs is one of the three, "fixed" cards. With their strong mental power, they are not easily swayed by others' views and opinions. Many successful attorneys, chemical engineers and rocket scientists are Eight of Clubs, however their power can be applied to any of the mental fields with great success. Their life path is one of the most successful in the deck. They can almost anything they set their mind to achieving and most attain wealth and prominence but they must make sure their life is kept in balance as mental peace is essential. They have much psychic power and can be great healers. All of their gifts can be applied to attain great success and they only need to become aware of their true goals to have a life of success and accomplishment. However, being so fixed has its own drawbacks, mainly that it is difficult for them to deal with changes. Working with a Jack of Hearts or King of Spades will bring far reaching success. For best results, they should let their work come before their personal lives and keep them separate.
Your

Karma Cards

are the:
Jack of Hearts,
King of Spades
- These two cards are your main Karma Cards. You have the strongest connections with them. The
Ace of Clubs,
Two of Hearts,
Seven of Diamonds,
Nine of Hearts
- You also share karmic bonds with these cards, but not as strong as the first two. You will often find people of these cards in your life.
EIGHT
of Clubs
BIRTHDAYS
: March 28 (Aries) April 26 (Taurus) May 24 (Gemini) June 22 (Gemini or Cancer) July 20 (Cancer)
August 18 (Leo III)
September 16 (Virgo) October 14 (Libra) November 12 (Scorpio) December 10 (Sagittarius);
FAMOUS
EIGHT
of Clubs
Robert Redford Jr.
,
better known as Robert Redford, is an American actor, director, producer, businessman, environmentalist, and philanthropist. Redford is the founder of the Sundance Film Festival.
August 18, 1936 (age 80), Santa Monica, CA.
FAMOUS
EIGHT
of Clubs:
Roman Polanski,
Vince Vaughen, Jet Li, Carol Burnett, Priscilla Presley, Bob Dylan, Tommy Chong, Cyndi Lauper, Meryl Streep, Lindsay Wagner, Ed Bradley, Billy Wilder, John Dillinger, Natalie Wood, Gisele Bundchen, Patrick Swayze, Nick Jonas, David Copperfield, Usher, Roger Moore, Elizabeth Warren
,
Dwight Eisenhower, Neil Young, Ryan Gosling, Susan Dey,
Robert Redford
, Emily Dickinson;
Source:

Robert Camp's Love Cards.
EIGHT of Clubs (Wands) in Tarot
EIGHT of Clubs

: When the 8 of Clubs are able to clarify their objectives, they always go straight towards them and attain them. It's getting to that point of clarity, which can be a problem. Through the "power of knowledge" - the natural heritage of the 8 of Clubs - they can overcome all obstacles and attain any desire. In many ways, Eight of Clubs people are like cats that always land on their feet. Protection surrounds them in all departments of life and yet it is this very blessing that is also their biggest bugaboo. Eight of Clubs must strive for mental balance and compassion. They have very strong emotions and fixed ideas that can become overpowering. Especially when they try to dominate the lives of those they love.
http://www.metasymbology.com/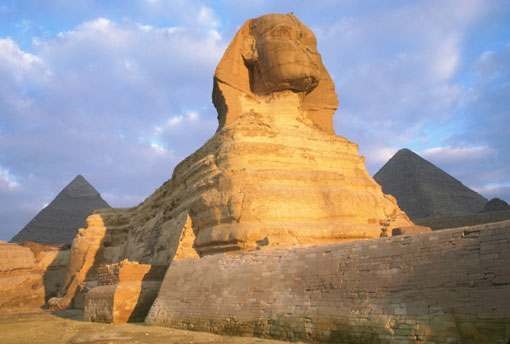 LEO III: The Week of LEADERSHIP August 11 - 18
LEO III's often assume a commanding role in their family and social or work group. They have highly developed instincts to lead, but not necessarily to dominate or rule; it is simply that action comes naturally to these dynamic individuals. They also make good planners, well capable of organizing an effective plan of attack and seeing it through. Building an effective team is essential to their continued success.
Strengths:

COMMANDING, HEROIC, CREATIVE
Weaknesses:

DICTATORIAL, SELFISH, INSENSITIVE
LEO III NOTABLE:
Rosalynn Carter
,
is the wife of the 39th President of the United States, Jimmy Carter, and in that capacity served as the First Lady of the United States from 1977 to 1981. August 18, 1927 (age 88), Plains, GA.
LEO III NOTABLES:
Virginia Dare,
Gil Mundaca
, Napoleon Bonaparte, Madonna, Magic Johnson, Sean Penn, Fidel Castro, Annie Oakley, Shimon Peres, Robert De Niro,
Rosalyn Carter,
Julia Child.
Source:

The Secret Language of Relationships

Gary Goldschneider & Joost Elffers.
ADVICE

: Try to tone down your demanding and commanding side. Hold the mirror up to yourself as well - examin

e your motivations carefully. Battle to keep the combatant in you more peaceful. Take some distance from yourself. Admitting weakness can be a sign of strength.
Karma for the 8 of Clubs -
Fear of Domination