Tom Cruise is an American actor and filmmaker. Cruise has been nominated for three Academy Awards and has won three Golden Globe Awards. He started his career at age 19 in the 1981 film Endless Love. July 3, 1962 (age 53), Syracuse, NY.
July THIRD the Day of the COMMEMORATOR:

July 3 people are born chroniclers, diarists and commemorators of events and tradition. Many born on this day think of themselves as upholders of the rights of the common man/woman. True champions of the strangest and most wayward individuals, they themselves may just as likely be of conservative appearance and habits.
STRENGTHS:

Observant, Truthful, Sensitive
WEAKNESSES:

All-Knowing, Overcritical, Withdrawn
ADVICE

:

Try to enter more wholeheartedly into the social life around you; take part, rather than only observing. Don't be afraid to let others see into your inner life - avoid adopting a double standard concerning observation and privacy. Don't give up on your efforts to be recognized.
BORN ON THIS DAY

:

Tom Cruise

,
Franz Kafka
, George M. Cohan, Stavros Niarchos, Jean-Claude Duvalier ("Baby Doc"), George Sanders, Julian Assange,
Elizabeth Edwards,
John Singleton Copley (artist),
Montel Williams, Pete Fountain, Dorothy Killgallen;
Source:
The Secret Language of Birthdays
Gary Goldschneider & Joost Elffers.
MEDITATION:
All the multiplicities of spaces and times exist in one Space and one Time.
Diamonds -

Values - Security – Dharma
Queen of Diamonds ~

Domination in the Realm of Values
Karma ~

Financial Security At All Cost
QUEEN
of Diamonds - The PHILANTHROPIST Card
: Like some other cards in the deck, the Queen of Diamonds has much indecision about values (Three of Diamonds Karma Card). Although they are in the royal suit of money, they are often worried about money and have some difficulty in managing it. Queen of Diamonds are known to be charming and enjoy the finer things in life. Often they spend beyond their budget and this adds to their financial worries. Their Three of Diamonds Karma Card speaks of indecision about what they want that has them constantly seeking new adventures and sometimes relationships as well. Many of the world's greatest givers are Queen of Diamonds, though personal relationships are usually difficult because of the indecision about what they want and their changeable nature. If they adopt a spiritual path in life and realize that they have a mission, they can achieve the heights of spiritual realization and self-mastery (Queen of Spades in Neptune). This realization will also dispel all of the problems that they have with money and love.
Your

Karma Cards

are the:
Three of Diamonds
- You owe something to this person and they reflect you in some way.
Nine of Diamonds
- This person owes you and you are their mirror in some way.
QUEEN
of Diamonds
BIRTHDAYS
: January 15 (Capricorn), February 13 (Aquarius), March 11 (Pisces), April 9 (Aries), May 7 (Taurus), June 5 (Gemini),
July 3 (Cancer)
, August 1 (Leo);
FAMOUS
QUEEN
of Diamonds
Julian Assange
is an Australian computer programmer, publisher and journalist. He is known as the editor-in-chief of the website WikiLeaks, which he co-founded in 2006 after an earlier career in hacking and programming. July 3, 1971 (age 44), Townsville, Australia.
FAMOUS
QUEEN
of Diamonds:

Charo, Martin Luther King, Aristotle Onassis, Chuck Yeager, Jerry Springer, Bobby McFerrin, Hugh Hefner, Dennis Quaid, Eva Peron, Mark Wahlberg, Brian McKnight, Tom Cruise,
Julian Assange
,

Montel Williams, Coolio, Yves Saint Laurent.
Source
:
Robert Camp's Love Cards
,
QUEEN of Diamonds

: Some of our greatest philanthropists are the Queen of Diamonds. In the world of art, some of our greatest poets, painters and musicians have contributed their wealth. It is these Queen of Diamonds people that have learned the true meaning of value. They are people fitted for authority and should have it! The path for the Queen of Diamonds is a hard one - so beset with difficulties and obstacles - they are continually sapped of strength as they struggle to overcome one thing after the other. Those born under this card are diligent and dependable. They are strong of character, and determined, but they must guard against hardness and domination. They have much to contend with, and much should be forgiven them. The men strive to provide their partners with security, but can be overly sensitive and prone to temper tantrums. The women enjoy sharing in their partner's business affairs.
http://www.metasymbology.com/
CANCER II - The Week of the UNCONVENTIONAL July 3 - 10:

Cancer II's can appear quite normal, and may occupy ordinary positions in the working world, but they are irresistibly attracted to the unusual and the bizarre. Few colleagues and associates are ever granted access to their secret world; only their intimates come to realize, often after years of close association, how closely their fascination with all that is strange and curious mirrors their own inner self.
Strengths:

FANTASY-RICH - FUN - PSYCHOLOGICALLY ASTUTE
Weaknesses:

SELF-DESTRUCTIVE - OBSESSIVE - EMBARRASSING
Advice

:

Make a real effort to get out in the world. Toughen your stance a bit and try not to be so sensitive. Develop your finacial sense and cultivate your talent for maintenance and continuity. Kep contact with those who care about you. Put your active fantasy and imagination to productive use.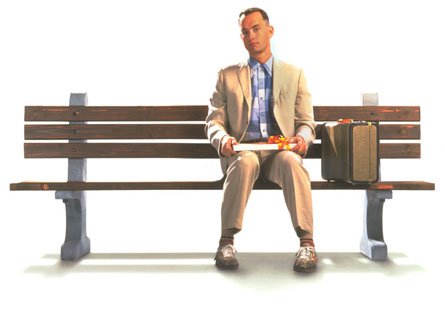 CANCER II N
OTABLE
"Tom" Hanks
is an American actor and filmmaker. He is known for his roles in Big, Philadelphia, Forrest Gump, Apollo 13, Saving Private Ryan, You've Got Mail, The Green Mile, Cast Away, ... July 9, 1956 (age 58), Concord, CA.
CANCER II N
OTABLES

:
Tom Hanks
, Franz Kafka,
Nikola Tesla,
Tom Cruise, Kevin Bacon, O.J. Simpson, Ann Landers, Abigail Van Buren, Geraldo Rivera, John D.Rockefeller, Philip Johnson, Sylvester Stallone, Ringo Starr, P.T. Barnum, George M. Steinbrenner, Nancy Reagan, Janet Leigh.
Source
:

The Secret Language of Relationships

, Gary Goldschneider & Joost Elffers.
MEDITATION:

All the multiplicities of spaces and times exist in one Space and One Time.