"Mike" Tyson is an American retired professional boxer. Tyson is a former undisputed heavyweight champion of the world and holds the record as the youngest boxer to win the WBC, WBA and ... June 30, 1966 (age 48), Bedford-Stuyvesant, NYC, NY.
June THIRTIETH the Day of MOTIVATION:

It is extremely difficult to get June 30 people to do something toward which they are not personally motivated. Those born on this day are usually of two types, introvert or extrovert, both of whom have highly personal goals. Their world is indeed a private one to which few are admitted. More introverted June 30 people will most often manifest a lifestyle in which they stick close to home (often working out of their house). Their lives are so well circumscribed that favorite haunts are basically just an extension of the home situation - safe, secure, known. More extroverted June 30 people may appear to be mild-mannered until they reveal themselves in a performance situation. Here they must be careful that their flamboyance does not get out of control.
BORN ON THIS DAY

:

Mike Tyson

,
Michael Phelps
,
Lena Horne, Buddy Rich (jazz drummer), Susan Hayward (film actress), Harry Blackstone Jr. (magician);
Source:
The Secret Language of Birthdays
Gary Goldschneider & Joost Elffers.
Strengths:

Technically Proficient, Money-Wise, Motivated
Weaknesses:

Moody, Repressed, Negative
ADVICE

:

Learn to like your self more. See what you can do for others. Channel your suggestions into creative pursuits if possible. Uncover your fears and work on them. Don't allow yourself to retreat into a shell;
MEDITATION:

First man learned to stand - then he learned to sit.
Hearts - Emotions - Relationships – Love
King of Hearts - Paternal Love
Karma for the King of Hearts - Easygoing Inactivity
The
KING
of Hearts - The Loving Father Card:
Standing at the top of the suit of love, the King of Hearts recognizes that love is the highest power of all. These people make devoted parents, but not always the best spouses. Their devotion to their children and profession often displaces the love they would give their spouse. They do love everyone, forever, its true, but sometimes the wrong associations bring problems. These people can be overbearing, as all Kings can, but this is only the case when they have been betrayed by those they hold closest to their hearts. From past lives, they bring with them the knowledge of mastery of their emotions and of their family life. Consider yourself blessed if they consider you to be one of their "family". There are inevitable losses of loved ones in their lives but they know the truth and can let go though they still feel the pain. Many of them are mentally gifted and sometimes psychic. Much knowledge just flows to them and they use this to rise up to the top in their careers.
Your

Karma Cards

are the:
Two of Clubs
- You owe something to this person and they reflect you in some way.
Nine of Spades
- This person owes you and you are their mirror in some way.
KING
of Hearts
BIRTHDAYS
:
June 30 (Cancer)
, July 28 (Leo), August 26 (Virgo), September 24 (Libra), October 22 (Libra), November 20 (Scorpio), December 18 (Sagittarius);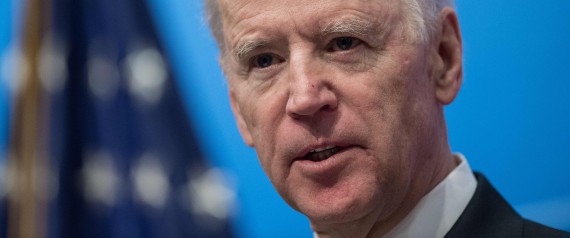 FAMOUS KING
of Hearts
"Joe" Biden
, Jr.
is the 47th and current Vice President of the United States, jointly elected twice with President Barack Obama and in office since 2009. November 20, 1942 (age 72), Scranton, PA.
FAMOUS
KING
of Hearts:
Brad Pitt
,
Michael Phelps, Ralf Schumacher, Susan Hayward, Lena Horne, Jackie Onassis, Beatrix Potter, Sally Struthers, Mother Teresa, Nia Vardalos, Linda McCartney, Jim Henson, Catherine Deneuve,

Joe Biden

, Robert F. Kennedy, Katie Holmes;
Source:
Robert Camp's Love Cards.
KING of Hearts (Cups) in Tarot
KING of Hearts

: By nature, these people are the most desirable people on earth and the most worthy of love. They will respond to any true call for help from any quarter - and you can forget to thank them if you choose; it will make no difference to them. The front they present to the world is kindly, friendly and magnetic. They give an impression not so much of power but of peace, protection and "safe harbor". Within themselves, however, they know they have the full power of love, a power invincible! Sometimes, we find the Kings of Hearts are quarrelsome and overbearing. They are met with constant disappointment in others, and are frequently deceived or betrayed. When we meet a King of Hearts on their own terms and tune into their love and kindness, they never bring us anything but joy. They are the heart and center of family life, and harmonizer of friends.
http://www.metasymbology.com/
CANCER I - The Week of the EMPATH June 25-July 2:

Cancer I's are hard to figure out. Emotionally complex, they combine sharply contrasting qualities in their psychological makeup. They may give entirely different impression than in another, according to their mood. A Cancer I may strike one person as outgoing, another as negative and depressive, still others as easygoing, others as difficult. Only those who live with Cancer I's day in and day out are fully able to appreciate their depth and diversity.
Strengths:

Financially Astute, Sensitive, Technically Proficient
Weaknesses:

Aggressive, Fearful, Needy
Advice

:

Don't armor yourself too heavily - on the other hand, remain discriminating. Allow others the freedom to take risks. Though your salesmanship may be excellent, it is not always appreciated. Don't only challenge your fears - overcome them through self-liberation and action.
CANCER I NOTABLE
Richard Rodgers
was an American

composer of music for more than 900 songs and for 43 Broadway musicals. He also composed music for films and television. He is best known for his songwriting partnerships with the

lyricists Lorenz Hart
and
Oscar Hammerstein II. June 28, 1902 NYC, NY.
CANCER I NOTABLES

: Helen Keller,
Lady Diana Spencer,
Hermann Hesse,

Mike Tyson

, Ross Perot, Babe Zaharias, George Orwell,

Richard Rodgers

, Lena Horne, Gilda Radner, John Cusack, Dan Aykroyd, Mel Brooks, Pamela Anderson, Kathy Bates, Pearl Buck, Meyer Lansky.
Source:
The Secret Language of Relationships
Gary Goldschneider & Joost Elffers.