Clark Gable
was an American film actor, often referred to as "The King of Hollywood" or just simply as "The King". February 1, 1901, Cadiz, OH.
February FIRST the Day of
WILLFULNESS
:
February 1 people are first and foremost distinguished by their strong earthy but mental nature. Not content with abstract speculations, those born on this day must impress their ideas on the minds of those around them. Headstrong, willful and courageous, they know when they are in the right and will not give an inch. As their mental preparation for most circumstances is thorough, and they have a facile, improvisatory flair, they are able to avoid compromising situations and sidestep any issues which they would rather not discuss. Thus they can make formidable opponents. A February 1 person is characteristically energetic and youthful, but often petulant like a child as well.
Emotional problems can plague February 1 people, particularly in their younger years. Their feelings are often scattered, impulsive and uncontrollable, and thus land them in trouble repeatedly. There seems to be a great divide between their mental solidity and their emotional vulnerability so that at times they are like two different individuals. Until they bring their great willpower to bear on their own inner processes, come to grips with their personal problems and begin to understand themselves, their lives will continue to be in turmoil.
ADVICE

:

Cultivate your intuitive powers. They are a natural resource. Try to be more patient and contemplative. Don't be too anxious to please lovers. Be your own boss.
Strengths:

STRONG-WILLED - MENTALLY QUICK - GROUNDED
Weaknesses:

STUBBORN - OVERLY RATIONAL - SELF-UNAWARE
BORN ON THIS DAY
:
John Ford
, Victor Herbert,

Langston Hughes

,
Lisa Marie Presley,
Don Everly (Everly Brothers),
Clark Gable
, Princess Stephanie of Monaco, Boris Yeltsin,
Jessica Savitch;
Source:
The Secret Language of Birthdays
,
Gary Goldschneider & Joost Elffers.
MEDITATION:

The mind not only comes with a personal computer, but has a modem for connecting with the rest of the Universe.
Spades -
Wisdom - Labor – Acceptance
Jack of Spades -
A Neophyte in Wisdom
Karma for the Jack of Spades -
Right Choice of Objectives
JACK
of Spades - The SPIRITUAL INITIATE or the THIEF Card
: Through an excess of mental power and creativity, the Jack of Spades can either become a visionary or a thief. This card also represents the spiritual initiate. Among these people we find those who have either or both qualities present. There is no doubt about their creative power and their ability to do anything with their minds. The question is whether or not they direct this energy with wisdom and patience or whether they are lured by the "easy wins" they can extract out of many situations and move towards the low side of their card. They sit in a powerful place and this power can either take them to the highest or tempt them to the lowest. These people always do well with the public and can become successful artists or actors. They often inherit money even though they can make enough on their own. They are usually ambitious and it is their basic value system, usually a result of their childhood, that is most responsible for their direction and success.
Your

Karma Cards

are the:
Seven of Clubs
- You owe something to this person and they reflect you in some way.
Ten of Clubs
- This person owes you and you are their mirror in some way.
JACK
of Spades BIRTHDAYS: January 3 (Capricorn) February 1 (Aquarius II);
FAMOUS JACK of Spades John Ronald Reuel Tolkien, was an English writer, poet, philologist, and university professor, best known as the author of the classic high-fantasy works The Hobbit, The Lord of the Rings, and The Silmarillion. January 3, 1892, Bloemfontein, South Africa.
FAMOUS JACK
of Spades: Mel Gibson, Lisa Marie Presley, J.R.R. Tolkien, Marion Davies, Victoria Principal, Boris Yeltsin, Clark Gable, Big Boi; Source Love Cards, Robert Lee Camp.
JACK of Spades (Swords) in Tarot
JACK of Spades: The positive Jack of Spades have equipped themselves with education and training. They work for their art or their job, not just the pay check, and know they are giving their best to the task at hand. The negatives among these people destroy the inherent protection that surrounds them through secrecy, irresponsibility and cunning. Indeed - the Jack of Spade is sometimes known as the con man of the deck. Should this be the unfortunate turn of the Card, Jacks of Spade are subject to scandal, disgrace, misinterpretation of their motives, and disappointment in their friends. All Jack of Spades must strive to take advantage of the wonderful opportunities provided by the sequence of their cards. Theirs is one of the most fortunate of all, and like all Jacks, they are charismatic and talented. http://www.metasymbology.com/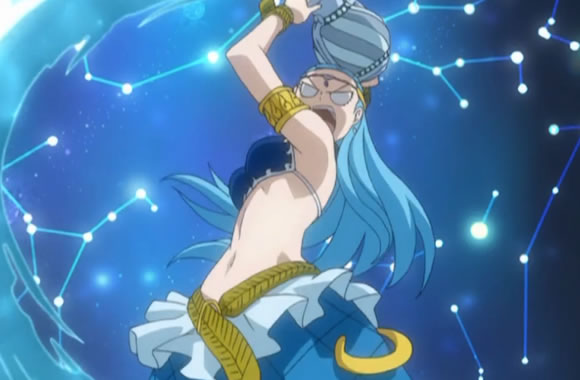 AQUARIUS II: The Week of YOUTH and EASE January 31-February
7: "No hassles" could be the motto of most AQUARIUS II's. Listening to those born in this week, one would gather that they do not like trouble in any form and would do practically anything to avoid it. They value their happiness highly, both in the long term and in the short. AQUARIUS II's generally ask to be left alone to travel their own path with as little interference as possible. Not much interested in controlling others or meddling in their affairs, those born in this week are happy to accord the same treatment to other people that they demand for themselves.
AQUARIUS II
NOTABLE
James Joyce
was an Irish novelist and poet, considered to be one of the most influential writers in the modernist avant-garde of the early 20th century. February 2, 1882, Rathgar, Republic of Ireland.
AQUARIUS II

NOTABLES

: Charles Dickens,
Princess Stephanie of Monaco,
Babe Ruth, Jackie Robinson, Adlai Stevenson, James Michener,

Clark Gable

, Nolan Ryan,

James Joyce

, An Wang, Mary Leakey, Phil Collins, John Ford, Ida Lupino, Gertrude Stein.
Source:
The Secret Language of Relationships
,
Gary Goldschneider & Joost Elffers.
Strengths:

ACCOMPLISHED - ADMIRED - REFINED
Weaknesses:

IMMATURE - TORTURED - CUT OFF
ADVICE

:

Try to get in touch with your own deeper feelings. Sometimes it is better to meet problems head on. A bit of pain now may prevent much more latter. Don't be too dependent on others' opinion of you. Have the courage to be yourself and don't feel you have to please or entertain.
Karma for the Jack of Spades -
Right Choice of Objectives