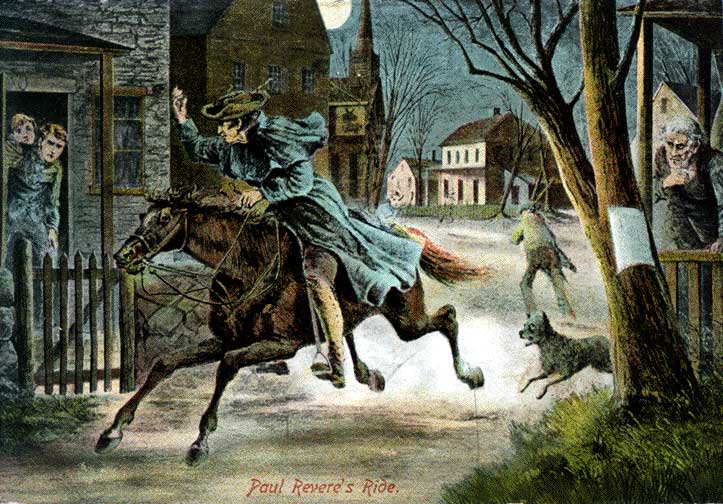 Paul Revere was an American silversmith, engraver, early industrialist, and a Patriot in the American Revolution. January 1, 1735, North End, Boston.
January FIRST the Day of the EMOTIONAL ORGANIZER

: January 1 people are authoritarian, like organization and structure, and must give the orders both at home and work. They are often studious and value education greatly. Moreover. They stick to their convictions. When it comes to realizing their ambitions, however, the principles of January 1 people sometimes get in the way. Although they wish to scale the heights they are perhaps too honest, too loyal and too honorable to do so. In valuing structure so highly they often are hemmed in by their own orthodoxy when going by the book. Moreover, their frustration threshold is low and it is here that their underlying, highly charged emotional nature is most fully revealed.
STRENGTHS:

Responsible, Organized, Competent
WEAKNESSES:

Inflexible, Oversensitive, Fearful
ADVICE

:

Don't send mixed signals. Be sure of what you want before you express your wishes. Share your emotions - don't get bottled up inside. Lasting security is usually an illusion.
BORN ON THIS DAY

: Betsy Ross, E.M. Forester, J. Edgar Hoover,

Paul Revere

, Sir James Frazer, Barry Goldwater, J.D. Salinger, Xavier Cugat, Doak Walker;
MEDITATION

:

It takes two to tango, but it is best to dance together as one.
Source:

The Secret Language of Birthdays

Gary Goldschneider & Joost Elffers.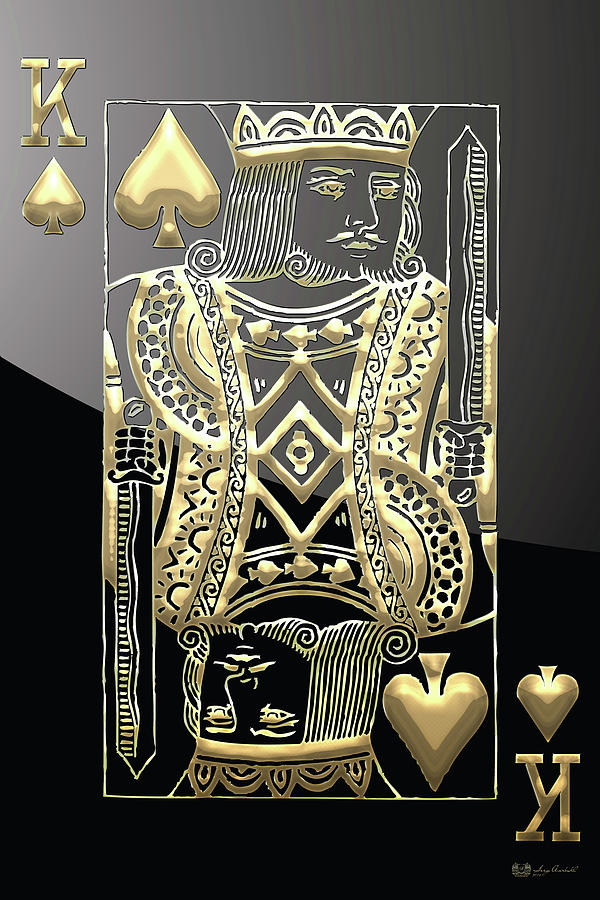 KING of Spades: The MASTER Card:

The people of this card are masters of anything they decide to do. Unless the men decide to stay as Jacks, they always rise to the top of their chosen profession. The King of Spades is the last, most wise and powerful card in the deck. They have a high regard for wisdom, a love of learning, and are willing to do whatever it takes to achieve success and recognition. They are capable of managing the largest organizations. They have indecision about love and close relationships and often they forego marriage for a single life. They are always enterprising and ambitious, rarely lazy or of a lower persuasion. Even though they don't all reach a high place, all of them have the wisdom and rarely do they sink down to lowly acts. With all their abilities, they are often discontented. This can be channeled as progressiveness or dissatisfaction. When they go within, to the spiritual realms, they are able to penetrate the deepest secrets with ease. These are the Masters.
Your

Karma Cards

are the:
Jack of Hearts &
Eight of Clubs
- These two cards are your main Karma Cards. You have the strongest connections with them.
Seven of Diamonds,
Nine of Hearts,
Ace of Clubs,
Two of Hearts -
These are cards with whom you are karmically connected, but not as strongly as the Jack of Hearts and Eight of Clubs. You will often find people of these cards in your life. King of Spades birthdays:
Jan 1.
Source: Robert Camp's Love Cards www.7thunders.com
CAPRICORN I The Week of the RULER - December 26 - January 2:

Highly dependable, Capricorn I's are able to assume many of the responsibilities of daily life without complaint. Not necessarily leaders, they often assume the position of ruler by default, or take over because they can't bear to watch the way others are running things. Ruling their family, business, department or social organization is their forte, and they are excellent at delegating responsibility and seeing that things run smoothly, to the mutual advantage of all concerned.
Strengths:

CAPABLE - HARD-WORKING - CONCERNED
Weaknesses:

DOGMATIC - BOTTLED UP - TYRANNICAL
ADVICE

:

Let others take the lead more often. You may be wise, but remember that wise men learn more from fools than fools learn from wise men. Work hard at trying to admit mistakes when you make them. There is no particular merit in holding on to an outworn creed or outdated idea.
CAPRICORN I
NOTABLE
Pau Casals i Defilló
, better known in some countries as

Pablo Casals

, was a Spanish cellist and conductor from Catalonia. December 29, 1876, El Vendrell, Spain.
CAPRICORN I
NOTABLES

:

Mao Zedong

, Henry Miller, Marlene Dietrich, Louis Pasteur,

Pablo Casals

, Henri Matisse, Diane von Furstenberg.
Source:

The Secret Language of Relationships

Gary Goldschneider & Joost Elffers.