Paul Cézanne was a French artist and Post-Impressionist painter whose work laid the foundations of the transition from the 19th-century conception of artistic endeavor to a new and radically different world of art in the 20th century. January 19, 1839, Aix-en-Provence, France.
January NINETEENTH - The Day of DREAMS and VISIONS:

Those born on January 19 must be allowed the psychic space to dream and experience their highly unique orientation to life. Even in the most practical areas of their work, they tend to act according to far-reaching social and universal ideals. These powerful individuals are often in touch with the hidden aspects of human emotions and consciousness, and to the extent that they bring out such truths in their own uncompromising manner of living, can be an example to others.
In their family and social lives, those born on this day are often recognized as people who can not only state their opinion forcefully, but also through their personal magnetism lead others to accept their views regarding everything from taste and politics to morality and art. They must, however, avoid getting sidetracked by negative phenomena, and becoming habituated to self-destructive tendencies.
ADVICE

:

Keep your head screwed on straight. Don't get sidetracked. Make the pleasures of life last longer, while de-emphasizing negative experiences. Calm yourself and maintain good work habits.
Strengths:

ELECTRIC CREATIVE, INFLUENTIAL
Weaknesses:

MALADJUSTED - UNSTABLE - SELF-DESTRUCTIVE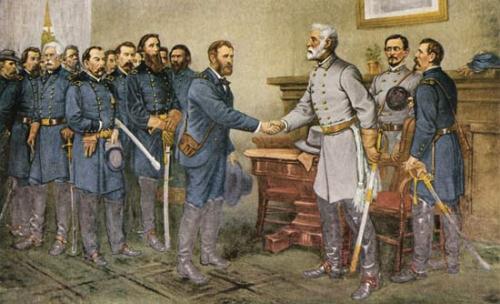 BORN ON THIS DAY
:
Edgar Allan Poe
, Paul Cezanne,
Robert E. Lee
, Janis Joplin, Dolly Parton, Jean Stapleton,
Tippi Hedren, Gypsy Rose Lee,
Robert McNeill.
Source:
The Secret Language of Birthdays
Gary Goldschnider & Joost Elffers
MEDITATION:

In dreams, some forget while others discover who they really are.
Diamonds -
Values - Security – Dharma
8 of Diamonds -
Money as Power
Karma for the 8 of Diamonds -
Material Control
EIGHT
of Diamonds: The Sun Card;
As the sun card, the Eight of Diamonds has the opportunity to rise to great heights in this life. Regardless of whether they make the move for great fame, they are always respected and looked up to in their work. They love to "shine". These people are powerful and can be dominating. Their Eight power and position in the Crown Line gives them an independent and sometimes "pushy" nature. In any case, they know what everything is worth and can drive a hard bargain. They can achieve anything through hard work and the application of their inherent intuition. When they learn to re-direct their power inward to themselves and stop trying to change the world, they can attain the lasting peace of inner power and self-mastery, the keywords of their Queen of Spades Karma Card. In love they tend towards fickleness. The Eight of Diamonds independent, changeable nature may resist marriage. They must learn to give others freedom of expression without trying to change them. They also need to learn to accept themselves as they are.
Karma Cards

are the:
Queen of Spades
- You owe something to this person and they reflect you in some way.
Seven of Clubs
- This person owes you and you are their mirror in some way.
EIGHT
of Diamonds
BIRTHDAYS:
January 19 (Capricorn)
, February 17 (Aquarius), March 15 (Pisces), April 13 (Aries), May 11 (Taurus), June 9 (Gemini,) July 7 (Cancer), August 5 (Leo), September 3 (Virgo,) October 1 (Libra);
FAMOUS
EIGHT
of Diamonds:
"Jimmy" Carter,
is an American politician and member of the Democratic Party who served as the 39th President of the United States from 1977 to 1981. He was awarded the 2002 Nobel Peace Prize.
October 1, 1924 (age 90), Plains, GA.
FAMOUS EIGHT
of Diamonds:
Dolly Parton,
Edgar Allan Poe
, Paris Hilton, Denise Richards, Sly Stone, Al Green,
Thomas Jefferson
, Salvador Dali, Martha Graham, Johnny Depp, Ringo Starr, John Huston, Charlie Sheen, Randy Quaid,
Jimmy Carter
.
Source:
Robert Camp's

Love Cards
.
EIGHT of Diamonds (Coins, Pentacles, here Disks) in Tarot
EIGHT of Diamonds

people are very independent - at times domineering and exacting. Their sense of balance is naturally directed toward values and material assets, and they usually know when and what to buy, and what it is worth - exactly. EIGHT of Diamonds are the manifestation of the creative principal, the Sun. They have the ability to overcome all obstacles and conquer all enemies. As a rule, trust and confidence may be freely given them. They are wise guardians of the goods of the dead, and wise conservers of the interests of the living. They will serve honestly and faithfully, often at their own expense.
http://www.metasymbology.com/
CAPRICORN-AQUARIUS CUSP - The Cusp of MYSTERY and IMAGINATION January 17-22:
The vivid and expressive individuals born on the Capricorn-Aquarius cusp generate excitement wherever they go. Unable to keep out of action very long, they make their presence felt almost immediately on entering a room. Their viewpoints tend to be controversial, and whether conservative or radical are highly stimulating, often because of the dramatic way they are delivered. Capricorn-Aquarians' interest in the poor and downtrodden is more than theoretical: most of them will not hesitate to make direct contributions of time, money or energy to help anyone less fortunate than themselves. At the same time, however, they have little sympathy for those they see as freeloaders or parasites, able to pull their own weight but refusing to do so.
Strengths:

EXCITING - ENTERTAINING - LIGHTHEARTED
Weaknesses:

CHAOTIC - DIFFICULT - ERUPTIVE
Advice

:

You must find an outlet for your creative energy. Communicate what you experience. Try not to be discouraged by lack of understanding, ignorance or negative criticism. Don't go off the deep end, but, rather, find those who understand and appreciate you.
CAPRICORN-AQUARIUS CUSP
NOTABLE
Dolly Parton
i
s an American singer-songwriter, actress, author, businesswoman, and humanitarian, known primarily for her work in country music. January 19, 1946 (age 69), Sevierville, TN.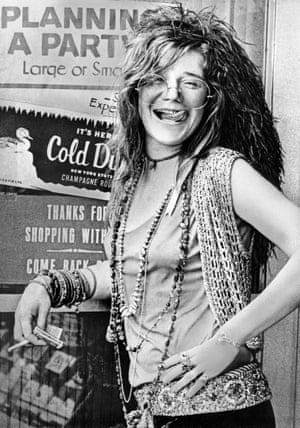 CAPRICORN-AQUARIUS CUSP
NOTABLES

: Muhammed Ali,
Janis Joplin
, Frederico Fellini, Benjamin Franklin,

Edgar Allen Poe

, Al Capone, Humphrey Bogart, Jim Carrey,

Dolly Parton

, Sir Francis Bacon, Jack Nicklaus, Stonewall Jackson, D. W.Griffith, Rasputin.

Maddie Sanchez

.
Source:
The Secret Language of Relationships
Gary Goldschneider & Joost Elffers.