Jean-Baptiste Poquelin, known by his stage name Molière, was a French playwright and actor who is considered to be one of the greatest masters of comedy in Western literature. January 15, 1622, Paris, France.
January FIFTEENTH the Day of HEROIC INEVITABILITY

:

Those born on January 15 inevitably encounter the theme of heroism in their lives. It is incumbent on them, at some point in time, to find their fearless center and after discovering it rely on it thereafter in crisis and stress situations. Often those born on this day are unaware of their heroic nature until fate calls up a challenge which reveals it in full flower. Up to this time, it is quite likely that they lead a fairly moderate, perhaps ordinary life. The event or events that lead to this self-actualization are likely to occur in their late twenties. January 15 people often manifest some form of hero worship or other romantic fixation in their childhood, with a real or fantasy figure. January 15 people may or may not be social individuals, but they are magnetically drawn to certain key figures in their early thirties who not only inspire them but also aid them in their process of self-discovery.
STRENGTHS:

Idealistic, Pleasure-Loving, Heroic
WEAKNESSES:

Indulgent, Insecure, Idolizing
ADVICE

:

It is inevitable that you play your heroic role. Be sure that it is in the service of goals worthy of you. Be discriminating, but also open to change. Discover what works for you. Learn to wait and when to act - find the right place and time for all things.
BORN ON THIS DAY
:
Martin Luther King
,
Joan of Arc, Gamal Abdul Nasser,
Moliere
, Edward Teller, Aristotle Onassis, Lee Teng-Hui (Taiwanese prime minister).
Source:
The Secret Language of Birthdays,
Gary Goldschneider & Joost Elffers.
MEDITATION:

In the great battles of life, the most powerful weapons are often wisdom and understanding.
Diamonds -
Values - Security – Dharma
Queen of Diamonds ~
Domination in the Realm of Values
Karma ~
Financial Security At All Cost
QUEEN
of Diamonds - The PHILANTHROPIST Card
: Like some other cards in the deck, the Queen of Diamonds has much indecision about values (Three of Diamonds Karma Card). Although they are in the royal suit of money, they are often worried about money and have some difficulty in managing it. Queen of Diamonds are known to be charming and enjoy the finer things in life. Often they spend beyond their budget and this adds to their financial worries. Their Three of Diamonds Karma Card speaks of indecision about what they want that has them constantly seeking new adventures and sometimes relationships as well. Many of the world's greatest givers are Queen of Diamonds, though personal relationships are usually difficult because of the indecision about what they want and their changeable nature. If they adopt a spiritual path in life and realize that they have a mission, they can achieve the heights of spiritual realization and self-mastery (Queen of Spades in Neptune). This realization will also dispel all of the problems that they have with money and love.
Your

Karma Cards

are the:
Three of Diamonds
- You owe something to this person and they reflect you in some way.
Nine of Diamonds
- This person owes you and you are their mirror in some way.
FAMOUS QUEEN of Diamonds
"Tom" Cruise
is an American actor and filmmaker. He has been nominated for three Academy Awards and has won three Golden Globe Awards. He started his career at age 19 in the 1981 film Endless Love.

July 3, 1962 (age 52), Syracuse, NY.
FAMOUS QUEEN
of Diamonds:
Charo,
Lloyd Bridges,
Martin Luther King, Aristotle Onassis

, Chuck Yeager, Jerry Springer, Bobby McFerrin,

Hugh Hefner

, Dennis Quaid, Eva Peron, Mark Wahlberg, Brian McKnight,

Tom Cruise

, Montel Williams, Yves Saint Laurent.
Source:
Robert Camp's

Love Cards
www.7thunders.com
QUEEN
of Diamonds BIRTHDAYS: January 15 (Capricorn), February 13 (Aquarius), March 11 (Pisces), April 9 (Aries), May 7 (Taurus), June 5 (Gemini), July 3 (Cancer), August 1 (Leo).
QUEEN of Diamonds (Coins, Pentacles) in Tarot
QUEEN of Diamonds

: Some of our greatest philanthropists are the Queen of Diamonds. In the world of art, some of our greatest poets, painters and musicians have contributed their wealth. It is these Queen of Diamonds people that have learned the true meaning of value. They are people fitted for authority and should have it! The path for the Queen of Diamonds is a hard one - so beset with difficulties and obstacles - they are continually sapped of strength as they struggle to overcome one thing after the other. Those born under this card are diligent and dependable. They are strong of character, and determined, but they must guard against hardness and domination. They have much to contend with, and much should be forgiven them. The men strive to provide their partners with security, but can be overly sensitive and prone to temper tantrums. The women enjoy sharing in their partner's business affairs.
http://www.metasymbology.com/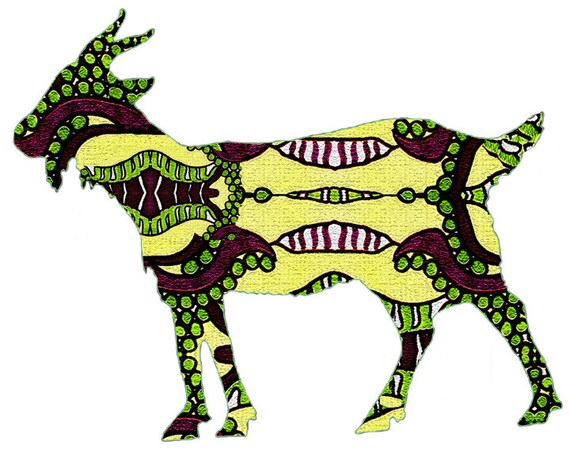 CAPRICORN III - The Week of DOMINANCE - January 10-16
: Many Capricorn III's find it unnecessary to rise to the top of their field, or even to lead, as long as they can express their dominance within the day-to-day dynamic of their family, work or social group. Although ambitious types may well be born in this week, Capricorn III's often reach a certain level in their particular circle and are content to stay there for the rest of their lives. They have tremendous diligence and dedication, which enable them to stick to the path they have set for themselves without being sidetracked.
Strengths:

PROFESSIONAL - SURMOUNTING - MAINTAINING
Weaknesses:

UNHEEDING - OUTRAGEOUS - SELF-SACRIFICING
Advice

:

Don't be afraid to take chances. If you do not dare to fail you may not achieve your true heart's desire. Your insistence on security may be misplaced at times. Try to be more flexible where the feelings of others are concerned. Don't assume that your values have absolute or universal application.
CAPRICORN III
NOTABLE
Aristotle Socrates Onassis
, commonly called Ari or Aristo Onassis, was a prominent Greek shipping magnate. He amassed the world's largest privately owned shipping fleet and was one of the world's richest and most famous men. January 20, 1906, Karatas, Izmir, Turkey.
CAPRICORN III

NOTABLES

: Faye Dunaway,
Gamal Abdel Nassar
,
Aristotle Onassis

, Martin Luther King, Jr., Albert Schweitzer, Alexander Hamilton, George Foreman, Joan of Arc, Jack London,, Edward Teller, Maharishi Mahesh Yogi.
Source:
The Secret Language of Relationships,
Gary Goldschneider & Joost Elffers.