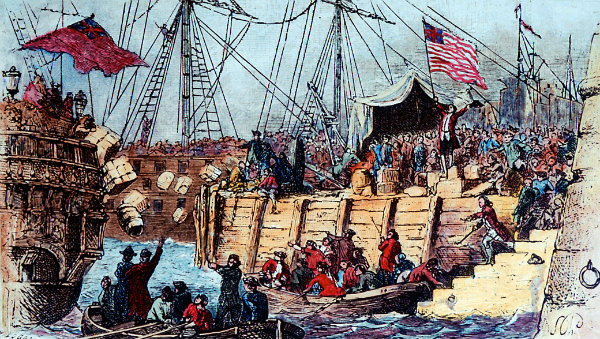 Alexander Hamilton was a founding father of the United States, chief staff aide to General George Washington, one of the most influential interpreters and promoters of the U.S. Constitution, the founder of the nation's financial system, and the founder of the first political party. Lost his life in a duel with Aaron Burr. January 11, 1755, Charleston, St. Nevis and St. Kitts.
January ELEVENTH the Day of EVALUATION:

It is the forte of the strong-willed, highly capable individuals born on January 11 to be able to accurately size up and evaluate the people and life experiences they meet. January 11 people often pride themselves on their unbiased approach to life but to the extent that their perceptions are dominated by their belief system, their objectivity can be clouded. Those born on this day who can put their personal beliefs aside more often can more evenly assess what they see around them.
STRENGTHS:

Trustworthy, Capable, Strong-Willed
WEAKNESSES:

Judgmental, Rigid
ADVICE:
Maintain flexibility and be open to change. Don't condemn someone before giving them a chance. Admit your mistakes, and be rich in your praise when it is warranted;
BORN ON THIS DAY
:
Alexander Hamilton
,
Rod Taylor,
Grant Tinker (NBC head),
Ezra Cornell (Cornell University), Naomi Judd;
Source:
The Secret Language of Birthdays

,
Gary Goldschneider & Joost Elffers.
MEDITATION:

Having as few preconceptions as possible allows one to breathe fresher air.
Spades -
Labor - Wisdom – Health
3 of Spades -
Difficulty in Finding Solutions
Challenge for the 3 of Spades - Finding Peace
THREE
of Spades: The ARTIST Card:
The Three of Spades have the opportunity for success in their life if they are willing to work for it. They have a heavier load than most, indicated by their position in the Saturn line. But if they work hard, they will receive the Jupiterian blessings from their column position. The Six of Diamonds Karma Card tells us that there is a karmic debt to pay and often they are associated with Six of Diamonds persons. The Three in Spades means indecision about work or health and they should watch their health carefully and stick to sound medical practices and advice. The more they worry about their health, often the worse their condition gets so they have a responsibility to watch their thoughts and feelings as they relate to health matters. Having the Queen of Spades with the Ten of Diamonds (underlying influence) in Jupiter gives them the opportunity for great business success through mastery of their values and business lives. However, with the Jack of Clubs in their Saturn position, they will always meet with some disappointment if they stray from honesty. Only the straight path will bring them the success they want.
Your

Karma Cards

are the:
Six of Diamonds
- You owe something to this person and they reflect you in some way.
Jack of Diamonds
- This person owes you and you are their mirror in some way.
THREE
of Spades BIRTHDAYS: January 11 - Capricorn, February 9 - Aquarius, March 7 - Pisces,April 5 - Aries, May 3 - Taurus, June 1 – Gemini;
FAMOUS THREE of Spades Colin Luther Powell is an American statesman and a retired four-star general in the United States Army. April 5, 1937 (age 78), Harlem, NYC, NY.
FAMOUS THREE
of Spades: Jean Chretien, Colin Powell, Naomi Judd, Mary J. Blige, David Gallagher, Joe Pesci, Carole King, Luther Burbank, Tammy Faye Bakker, Lord Snowdon, Betty Davis, Spencer Tracy, Alanis Morissette, Marilyn Monroe;
Relationships

: The Three of Spades is a highly creative and romantic person and needs a partner with whom they may share these interests. There are hurdles in love based upon inner fears of abandonment or rejection that must be dealt with, but overall they have good marriage potential. They need an outlet for their creativity, because their extra-marital affairs are usually the result of not giving themselves a positive creative outlet.
Source:
Robert Camp's

Love Cards
.
THREE of Spades (Swords, Blades) in Tarot
THREE of Spades

have come to labor for whatever achievement is theirs and unless they are willing to struggle for their prescribed spiritual enlightenment, they run the risk of giving up everything, resigning themselves to a life of drudgery. Health can be a problem for people born under this card. Due to their mistrust of doctors, they often make changes and experiments with both the Doctor and the medicines they are prescribed. As a rule, the majority fare better with natural methods than with conventional drugs.Doubt and indecision is the biggest bugaboo for all the 3's. However, once a 3 of Spades does make up his or her mind, they have the willpower and tenacity to abide by their decision until the very end.
http://www.metasymbology.com/
CAPRICORN III - The Week of DOMINANCE - January 10-16
: Many Capricorn III's find it unnecessary to rise to the top of their field, or even to lead, as long as they can express their dominance within the day-to-day dynamic of their family, work or social group. Although ambitious types may well be born in this week, Capricorn III's often reach a certain level in their particular circle and are content to stay there for the rest of their lives. They have tremendous diligence and dedication, which enable them to stick to the path they have set for themselves without being sidetracked.
Strengths:

PROFESSIONAL - SURMOUNTING - MAINTAINING
Weaknesses:

UNHEEDING - OUTRAGEOUS - SELF-SACRIFICING
Advice

:

Don't be afraid to take chances. If you do not dare to fail you may not achieve your true heart's desire. Your insistence on security may be misplaced at times. Try to be more flexible where the feelings of others are concerned. Don't assume that your values have absolute or universal application.
CAPRICORN III
NOTABLE
"Jack" London
was an American author, journalist, and social activist. He was a pioneer in the then-burgeoning world of commercial magazine fiction and was
one of the first fiction writers to obtain worldwide celebrity and a large fortune from his fiction alone.
Some of his most famous works include
The Call of the Wild
and
White Fang
, both set in the
Klondike Gold Rush;
January 12, 1876, San Francisco, CA.
CAPRICORN III
NOTABLES
: Faye Dunaway,
Aristotle Onassis,
Martin Luther King, Jr., Albert Schweitzer, Alexander Hamilton, George Foreman, Joan of Arc,
Jack London

,
Gamal Abdel Nassar, Edward Teller, Maharishi Mahesh Yogi.
Source:
The Secret Language of Relationships,
Gary Goldschneider & Joost Elffers.