Eric Frederick Trump is an American businessman, philanthropist, and former reality TV personality. He is the third child and second son of the President of the United States, Donald Trump, and Ivana Trump. January 6, 1984 (age 33), New York City, NY.
January SIXTH the Day of SUBSTANTIATION

: Substantiation is a central theme in the lives of January 6 people - exploring or proving for themselves and others the truth of any given situation, be it metaphysical or pragmatic. Such an urge to make sense of life can manifest in many ways, from philosophical speculations to a basic search for the best way to live.
STRENGTHS:

Faithful, Accepting, Searching
WEAKNESSES:

Naive, Unrealistic, Self-Sacrificing
ADVICE

:

Remember that it is your life. Don't live it for or through anyone else. Look after yourself but remain open to sharing with others. Serve only that which merits your service.
BORN ON THIS DAY
: Johannes Kepler (German astronomer, astrologer),
Rowan Atkinson
,
Lou Harris (Harris Poll), Sun Myung Moon (Korean religious leader), Carl Sandburg (American poet), Tom Mix (cowboy star), Loretta Young (TV, film actress), Early Wynn (baseball pitcher), Danny Thomas (TV comedian), John Z.
De Lorean (De Lorean car creator)
, Matty B, Lou Holtz, Diljit Dosanjh, Joan of Arc, Sam Rayburn (US House speaker),
Source:
The Secret Language of Birthdays
, Gary Goldschneider & Joost Elffers.
MEDITATION:

Each person can be a channel for greater powers;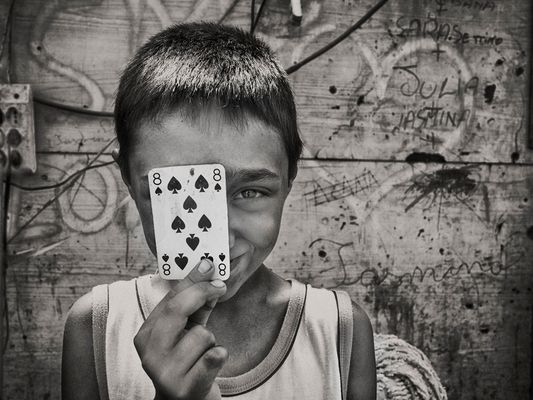 Spades -

Wisdom - Labor – Acceptance
8 of Spades

- Power in Work
Karma for the 8 of Spades -

Materialism
EIGHT
of Spades: The POWER THROUGH WORK Card:
As the "eight of eights", the power card of power cards, the Eight of Spades has the heaviest burden and obligation to use his or her power for good. Spades take us into the spiritual realms though many spade people cannot unrivet their attention from material gain and mastery. Success is almost easy for them, as long as they are willing to work for it many of these people are workaholics. They know that they possess great power. The test comes in how they choose to use it. When they work from a lower sense of values, or when operating from their "fear pattern", they can use this power to destroy themselves. They need to be admired and will work hard for it. They make good providers and will often try to marry those of means also. Divorce is often lucrative for them. They can handle obstacles, which often serve as a measure of their true abilities. They have a profound healing power, and if directed, can transform the lives of those they come in contact with.
Your

Karma Cards

are the:
King of Clubs
- You owe something to this person and they reflect you in some way.
Six of Clubs
- This person owes you and you are their mirror in some way.
EIGHT
of Spades
BIRTHDAYS
:
January 6 (Capricorn)
February 4 (Aquarius) March 2 (Pisces)
;

FAMOUS EIGHT
of Spades

Theodor Seuss Geisel

was an American writer and cartoonist. He was most widely known for his children's books, which he wrote and illustrated under the pseudonym Dr. Seuss. March 2, 1904, Springfield, MA.



FAMOUS

EIGHT

of Spades: Sun Myung Moon,

Tom Mix,

Dr. Seuss

,

Kahlil Gibran, Rowan Atkinson, Rosa Parks, Alice Cooper, Betty Friedan, Daniel Craig, Lou Reed

Source: Robert Camp's

Love Cards.
EIGHT of Spades (Swords) in Tarot
EIGHT of Spades

: These people have a keen sense of their inherent obligation to work. They have been known to tax their health and sacrifice their loved ones in their drive to get things done. The Eight of Spades often ends up inheriting property or money from their parents or will otherwise obtain substantial help from family members. Although primarily concerned with hard work, this Card does have a higher calling. It is often considered the Healers Card. Should the 8 of Spades use their enormous spiritual energy, and the application of higher wisdom to accomplish their goals, they are sure to find their place among the great ones. Still another class of Eight of Spades will realize nothing besides their innate power. They work solely for the amount of money they can amass, and the joy of being called a "big shot"!
http://www.metasymbology.com/
CAPRICORN II The Week of DETERMINATION January 3-9:
Those born in the Week of Determination often have the drive and ambition necessary to reach the top of their profession. Whether or not they succeed, no one can fault them for not trying. Capricorn II's are strivers, like the mountain goat who seeks the highest crags. Once embarked on a course of action, they are extremely difficult to dissuade from their plans. No matter how great or modest their gifts, Capricorn II's make the most of their abilities and stretch their talents to the outer edge of the envelope. Capricorn II's are usually pictured as hard-headed, down-to-earth thinkers, but those born in the Week of Determination are often interested in the theoretical, even metaphysical, religious or spiritual subjects and practices. Nor are their ideas in these areas at all conservative; they may in fact be rather radical. No idea is too strange or far out for Capricorn II's to at least consider and they have the undeniable tendency to let their minds range over the broadest questions of cosmology and human existence. This philosophical bent, however, is usually based on fact and observation, for Capricorn II's have little time for idle or ill-founded speculation.
Strengths:

RESILIENT, RESOURCEFUL, THEORETICAL
Weaknesses:

NAIVE, ARMORED, WORKAHOLIC
Advice

:

Recognize your limitations - they do exist. Allow yourself to give in occasionally, even to fail and acknowledge it. Showing your more vulnerable side should not be threatening. Try to keep your ideals grounded and be sure your "reality" is not in fact an illusion.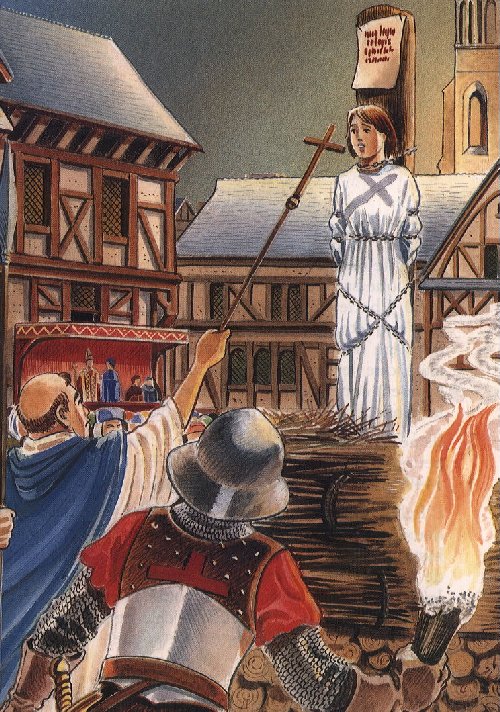 NOTABLE Capricorn II Joan of Arc, nicknamed "The Maid of Orléans" is considered a heroine of France for her role during the Lancastrian phase of the Hundred Years' War, and was canonized as a Roman Catholic saint. January 6, 1412, Domremy-la-Pucelle, France.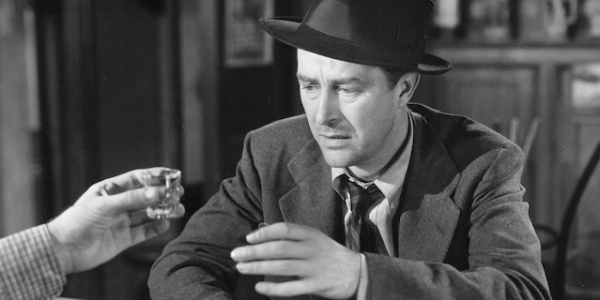 NOTABLE Capricorn II's: Elvis Presley, Ray Milland (The Lost Weekend 1945), Richard Nixon, Alvin Ailey, Isaac Newton, Louis Braille, Steven Hawking, Diane Keaton, Mel Gibson, Dyan Cannon, Chuck Noll, Victoria Principal, George Reeves, Raisa Gorbachev, Maury Powvitch, Earl Scruggs, Joan of Arc, Don Shula, Source: The Secret Language of Relationships, Gary Goldschneider & Joost Elffers.