Mel Colm-Cille Gerard Gibson, is an American actor, filmmaker, and screenwriter. He is most well known as an action hero, for roles such as Martin Riggs in the Lethal Weapon film series and Max Rockatansky in the first three Mad Max films. January 3, 1956 (age 59), Peekskill. NY
January THIRD the Day of TOTAL INVOLVEMENT:

Once a January 3 person commits to a person or project they are in one hundred percent. Their involvement with practically any activity they take on is total, and rarely or ever will they seek to back out or quit. This can create problems for them (and for those with whom they are involved) when things are not working out, as those born on this day often cannot or will not acknowledge such a failure. When things are going well they are the most reliable individuals to have on the job - watchful, diligent, devoted. They do not get bored with even the simplest tasks, primarily because they have a strong sense of duty. Those born on this day will not shirk their responsibilities because they know that to do so is just to dump their work on someone else, and this will not.
Strengths:

Trustworthy, Service-Oriented, Devoted
Weaknesses:

Stubborn, Secretive, Maddening
ADVICE

: You don't always have to win. Being invulnerable doesn't make you well-liked. Don't expect everyone to be as committed as you are. Recognize and respect differences.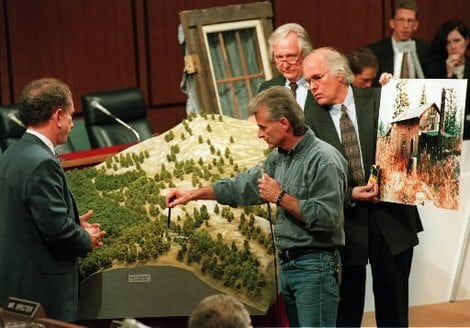 BORN ON THIS DAY:
J.R.R. Tolkien,
Randy Weaver
(Ruby Ridge standoff), Eli Manning, Cicero, Bobby Hull, Zazu Pitts, Victor Borge, Dabney Coleman,
Mel Gibson,
Victoria Principal,
Greta Thunberg
;
MEDITATION:

To desire without any wish for attachment is a high aim.
Spades -
Wisdom - Labor – Acceptance
Jack of Spades -
A Neophyte in Wisdom
Karma for the Jack of Spades -
Right Choice of Objectives
JACK
of Spades: The SPIRITUAL INITIATE or the THIEF Card
: Through an excess of mental power and creativity, the Jack of Spades can either become a visionary or a thief. This card also represents the spiritual initiate. Among these people we find those who have either or both qualities present. There is no doubt about their creative power and their ability to do anything with their minds. The question is whether or not they direct this energy with wisdom and patience or whether they are lured by the "easy wins" they can extract out of many situations and move towards the low side of their card. They sit in a powerful place and this power can either take them to the highest or tempt them to the lowest. These people always do well with the public and can become successful artists or actors. They often inherit money even though they can make enough on their own. They are usually ambitious and it is their basic value system, usually a result of their childhood, that is most responsible for their direction and success.
Your

Karma Cards

are the:
Seven of Clubs
- You owe something to this person and they reflect you in some way.
Ten of Clubs
- This person owes you and you are their mirror in some way.
JACK

of Spades
BIRTHDAYS
:
January 3 (Capricorn)
February 1 (Aquarius)
;

FAMOUS JACK

of Spades
J
ohn Ronald Reuel Tolkien
CBE FRSL was an English writer, poet, philologist, and university professor who is best known as the author of the classic high-fantasy works The Hobbit, The Lord of the Rings, and The Silmarillion. January 3, 1892, Bloemfontein, South Africa.

FAMOUS
JACK
of Spades:
Mel Gibson,
Lisa Marie Presley
,
J.R.R. Tolkien
,
Marion Davies, Victoria Principal, Boris Yeltsin, Clark Gable, Big Boi
Source
Love Cards, Robert Lee Camp.
JACK of Spades (Swords) in Tarot
The positive

Jack of Spades

have equipped themselves with education and training. They work for their art or their job, not just the pay check, and know they are giving their best to the task at hand. The negatives among these people destroy the inherent protection that surrounds them through secrecy, irresponsibility and cunning. Indeed - the Jack of Spades is sometimes known as the con man of the deck. Should this be the unfortunate turn of the Card, Jacks of Spades are subject to scandal, disgrace, misinterpretation of their motives, and disappointment in their friends. All Jack of Spades must strive to take advantage of the wonderful opportunities provided by the sequence of their cards. Theirs is one of the most fortunate of all, and like all Jacks, they are charismatic and talented.
http://www.metasymbology.com/
CAPRICORN I The Week of DETERMINATION January 3-9:
Those born in the Week of Determination often have the drive and ambition necessary to reach the top of their profession. Whether or not they succeed, no one can fault them for not trying. Capricorn II's are strivers, like the mountain goat who seeks the highest crags. Once embarked on a course of action, they are extremely difficult to dissuade from their plans. No matter how great or modest their gifts,
Capricorn
II's make the most of their abilities and stretch their talents to the outer edge of the envelope. Capricorn II's are usually pictured as hard-headed, down-to-earth thinkers, but those born in the Week of Determination are often interested in the theoretical, even metaphysical, religious or spiritual subjects and practices. More are their ideas in these areas at all conservative; they may in fact be rather radical. No idea is too strange or far out for Capricorn II's to at least consider and they have the undeniable tendency to let their minds range over the broadest questions of cosmology and human existence. This philosophical bent, however, is usually based on fact and observation, for Capricorn II's have little time for idle or ill-founded speculation.
Strengths:

RESILIENT, RESOURCEFUL, THEORETICAL
Weaknesses:

NAIVE, ARMORED, WORKAHOLIC
Advice

:

Recognize your limitations - they do exist. Allow yourself to give in occasionally, even to fail and acknowledge it. Showing your more vulnerable side should not be threatening. Try to keep your ideals grounded and be sure your "reality" is not in fact an illusion.
CAPRICORN I
NOTABLE
Michael Schumacher
is a German retired racing driver. He is a seven-time Formula One World Champion and is widely regarded as one of the greatest Formula One drivers of all time. He was named Laureus World Sportsman of the Year twice. January 3, 1969 (age 47), Hurth, Germany.
CAPRICORN I
NOTABLES:
Capricorn II's:
Elvis Presley,
Richard Nixon, Alvin Ailey, Isaac Newton, Louis Braille, Steven Hawking, Diane Keaton, Mel Gibson, Dyan Cannon, Chuck Noll, Victoria Principal, George Reeves, Raisa Gorbachev, Maury Powvitch, Earl Scruggs,
Michael Schumacher, Don Shula, Ray Milland;
Source:
The Secret Language of Relationships
,
Gary Goldschneider & Joost Elffers.