Isaac Asimov
was an American author and professor of biochemistry at Boston University, best known for his works of science fiction and for his popular science books. January 2, 1920, Petrovichi, Russia
January SECOND the Day of SELF-REQUIREMENT:

The serious individuals born on January 2 put tremendous demands on themselves. Basically because they have extremely high standards, great drive and a certain healthy degree of insecurity as to their real worth they feel that they have to prove that they can "do it." Again and again they take on killing responsibilities or force themselves to scale seemingly impossible heights, sometimes under very tight deadlines. Putting themselves under this kind of pressure seems to agree with them. January 2 people may refuse to allow themselves an easy pace. It could well be said workaholics and obsessive-compulsive personalities are born on this day. Even more temperamentally relaxed January 2 people can often be found taking on heavy responsibilities, such as a large family, the upkeep of more than one house or property, or ambitious long-term projects at work.
ADVICE

:

Above all do not cut yourself off from the world. Let sorrows and burdens go. Don't sign for problems: return them to sender. Insist that others serve you as well. Don't deny yourself the very best and most pleasurable experiences that life offers.
Strengths:

RESPONSIBLE-PROFOUND-DEDICATED
Weaknesses:

WORKAHOLIC-SELF-INHIBITING-OVER-DEMANDING
BORN ON THIS DAY
: Jim Bakker,
Barry Goldwater,
Renata Tebaldi (Italian Opera singer) Daisaku Ikeda (Japanese educator, Buddhist leader, Buddhism and Cosmos),
Isaac Asimov
,
Source:
The Secret Language of Birthdays
by Gary Goldschneider & Joost Elffers.
MEDITATION:

The relative weight of difficulties is largely a function of our own perception.
Spades
-

Wisdom - Labor - Acceptance
Queen of Spades
-

The Crown of Labor
Karma for the Queen of Spades
-

Self Mastery
QUEEN
of Spades: The Card of SELF-MASTERY
These people of such power and authority are surprisingly not always found in positions of authority. They can end up in menial positions where they bitterly complain about their position in life and never amount to much else. However, this is the card of self-mastery that sits in the very crowning position in the divine plan. If these people recognize their powerful gifts and take responsibility in their life, they can rise to any heights they desire. Among them we find some who are the most caustic and hard-driven and others who are the true mothers of the world who compassionately share and teach their wisdom. They should avoid mixing love and money and there is always trouble when legal matters arise. They love to spend money and they hate getting the short end in legal affairs, but they usually do. They do best when they realize their place in the royal family and access the inner wisdom that is their birthright. They are exalted in the eyes of God.
Your

Karma Cards

are the:
Ten of Diamonds
- You owe something to this person and they reflect you in some way.
Eight of Diamonds
- This person owes you and you are their mirror in some way.
Roger Dean Miller, Sr
.
was an American singer, songwriter, musician and actor, best known for his honky-tonk-influenced novelty songs.
January 2, 1936
, Fort Worth, TX.
Henry Morrison Flagler
was an American industrialist and a founder of Standard Oil, first based in Ohio. He was also a key figure in the development of the Atlantic coast of Florida and founder of what became the Florida East Coast Railway. January 2, 1830
FAMOUS
QUEEN
of Spades

: Isaac Asimov, Roger Miller, Kate Bosworth, Christy Turlington, Cuba Gooding Jr.
Source:
Robert Camp's

Love Cards
.
QUEEN of Spades (Swords) in Tarot
QUEEN of Spades

have come to lead and direct. They are co-rulers with the highest authority - the King of Spades. When they find themselves in a subordinate position, they feel frustrated and miserable because they know they don't belong there! Queen of Spades is one who must work especially hard in life. They have good mental balance, right judgment of values, and an eagerness to work without sparing themselves. These people know where they belong, and are continually struggling to get back to the Crown. The Queen of Spades feels best in business for themselves, and they will hire out anything they dislike to do. They are excellent managers for others, (when keeping their dictatorial attitude in check!), and the men make excellent doctors.
http://www.metasymbology.com/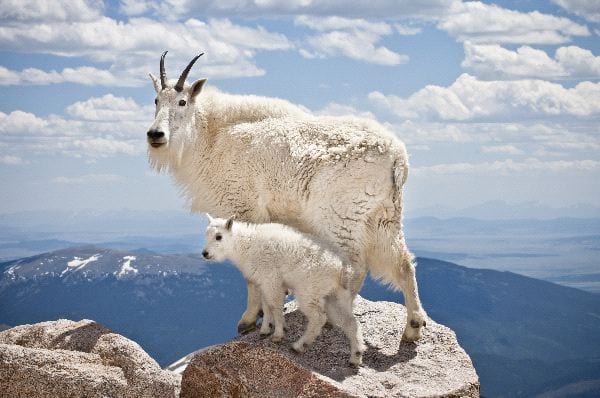 CAPRICORN I The Week of the RULER - December 26 - January 2:
Highly dependable, Capricorn I's are able to assume many of the responsibilities of daily life without complaint. Not necessarily leaders, they often assume the position of ruler by default, or take over because they can't bear to watch the way others are running things. Ruling their family, business, department or social organization is their forte, and they are excellent at delegating responsibility and seeing that things run smoothly, to the mutual advantage of all concerned.
Strengths:

CAPABLE - HARD-WORKING - CONCERNED
Weaknesses:

DOGMATIC - BOTTLED UP - TYRANNICAL
ADVICE

:

Let others take the lead more often. You may be wise, but remember that wise men learn more from fools than fools learn from wise men. Work hard at trying to admit mistakes when you make them. There is no particular merit in holding on to an outworn creed or outdated idea.
CAPRICORN I
NOTABLE
Cuba Gooding Jr.
is an American actor. He is best known for his breakthrough role as Tre Styles in Boyz n the Hood, his Academy Award–winning role as Rod Tidwell in Cameron Crowe's Jerry Maguire, and ...
January 2, 1968 (age 48), The Bronx, NYC, NY.
CAPRICORN I
NOTABLES
:
Mao Zedong,
Henry Miller, Marlene Dietrich, Louis Pasteur, Pablo Casals, Henri Matisse, Diane von Furstenberg, Cuba Gooding Jr..
Source:
The Secret Language of Relationships,
Gary Goldschneider & Joost Elffers.